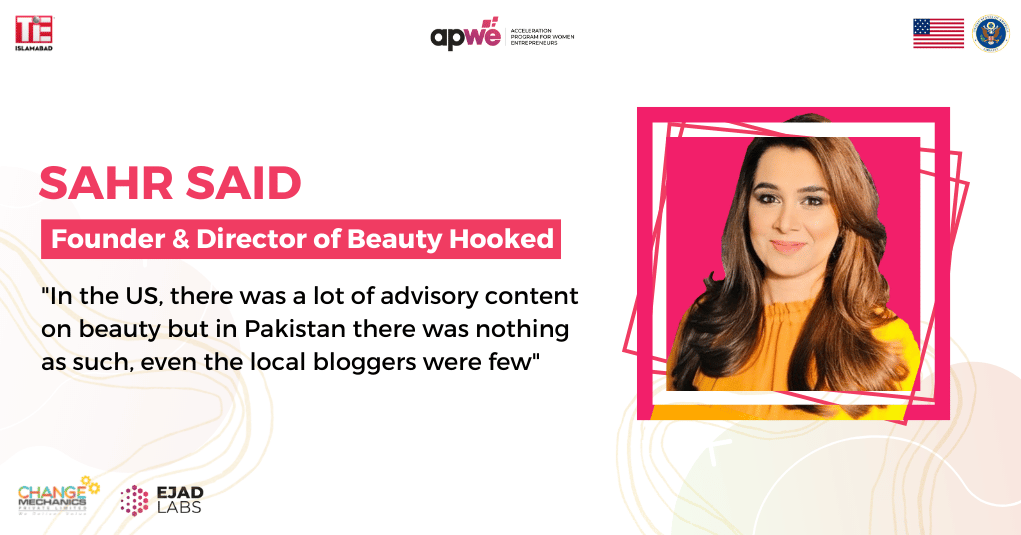 Beauty and Personal Care Industry of Pakistan
Local and international brands in the beauty and personal care industry of Pakistan are competing in a highly saturated market. The consumers have an array of options to choose from. Due to a lack of rules and regulations for personal care and beauty products' manufacturers, products with highly toxic ingredients are openly available for purchase in the market. There is also an influx of Social Media Influencers (SMIs) whose major source of income is product reviews. Reviews from the end of these influencers influence the buyers' decision to purchase. The reviews can be easily biased with no proper way to tell if they are authentic. The beauty industry's consumer is hence placed in a very tricky position. 
According to The Economic Survey of Pakistan 2017-18, the increasing rate of urbanization and rising per capita disposable incomes have created a strong demand for quality personal care solutions. "Conscious fashion" and "clean beauty" are the buzz phrases in the beauty industry. The need for quality products combined with the presence of unregularized manufacturers creates room for authentic guidance for beauty and personal care products' consumers.
Beautyhooked.com is an ecommerce platform that is tapping right onto  this gap. It is a content backed multi-brand ecommerce platform, specializing in the beauty and consumer care industry. However, what makes it a unique online beauty shopping experience for consumers is that it claims to provide a selection of authentic beauty products. The platform also provides guidance-based beauty content, and personalized experts' consultations, that are focused on helping the consumer find best product fit amongst the thousands of brands, SKUs, products, and variants.
Entrepreneurial Journey 
Sahr Said, an MBA graduate from Cornell University, is the founder of the platform. Having a family which was associated with the corporate sector, doing a job came as an easy choice for her. For a while Sahr worked as a risk analyst in different industries but she did not feel she belonged there. "I always wanted to be a job creator and not a job seeker." says Sahr. "I always had that entrepreneurial streak." she added. This feeling led her into taking a career break and taking business training. Later she got into an MBA programme in the United States. Sahr has a knack for consuming beauty content. "I consumed a lot of beauty content while I was in the US. I loved it. I loved to shop for beauty products and experience them, always trying to buy the best one." says Sahr.
Sahr says that buying the best beauty products is not easy even for someone who has fair knowledge on the subject. "I knew so much about beauty products but I was making really bad decisions back in the day wasting a lot of money." said Sahr while sharing her experience of personal care and beauty products shopping in America. "That was when I put my business hat on and realized that this was the opportunity that I could tap on. If making the right choice was a problem for someone like myself what were others doing who had no knowledge at all." she added. It was the year 2016 when Sahr explored the area further and realized that the problem was worse in Pakistan with millions of counterfeit products in the market and no authentic guidance. "I could not help but question what people were doing amidst so much noise with thousands of brands and millions of products to choose from," said her.
Beauty Centered E-commerce & Guided Buying Experience
Back in 2016 ecommerce platforms were not focused on beauty products. "In the US there was a lot of advisory content on beauty but in Pakistan there was nothing as such, even the local bloggers were few." says Sahr. She came back to Pakistan and founded beautyhooked.com. It is a platform that provides a guided buying experience. It has beauty experts on board with whom a free consultation can be booked. They guide you on skincare, haircare, makeup, self grooming and general beauty related subjects. The platform also provides unbiased guidance specific to products which help the buyers in making the right choices. Generally when you go to a makeup store, you consult with sales representatives of different brands who tell you about their own products. Beautyhooked.com has also made these advisers available online with the promise of authenticity. The advisers on the other hand not having anything to do with sales' generation contrary to a retail store setting.
The advice is not limited to products only rather the experts tell the customers what would look good on them. "We want to make the customers feel beautiful and more confident. We even guide them on using the products on their faces." said the founder. The work of beautyhooked.com is rooted in authentic guidance and that is their primary goal. They market products of different brands on their website but without any false promise. It only has genuine products and reviews. "A person should know what is best for them at the end of the day" says Sahr. Currently the consultations are complimentary but the founder says they will monetize this aspect in the future. Sahr says that the recommendations that their experts give are most of the times for products that they are not selling on their site because their prime goal has never been generation of sales rather truthful beauty guidance.
Challenges, Future and More
The challenge of identifying counterfeit/fake products in the market is great. "It is challenging to sort of create systems that would allow us to understand which product is fake and which one is real," says Sahr. The company's mission is to ensure that there is quality assurance on each step. May it be the selling of products through its platform or consultation. Posting truthful recommendations also comes with its share of difficulties. 
Beautyhooked.com does not have any direct local competition. There are many beauty ecommerce stores and SMIs' beauty products reviews available however. What sets beautyhooked.com apart from other ecommerce stores is its beauty content and experts' advice. The company is focusing on its marketing side currently. "It is a model that is perfected in Pakistan. It is applicable in the global arena and our long-term goals are to go global." said Sahr while talking about her future goals.