National ICT R&D Fund

is building a strong ecosystem by nurturing and funding

4th industrial wave startups

.
Especially focusing on the domains of Implantable,  Augmented &  Virtual Reality, Artificial Intelligence & Big Data, Block chain, Shared economy, Robotics, Internet of things (IoT) etc.
---
National Incubation Center [NIC] Islamabad – Dream| Build| Rise
---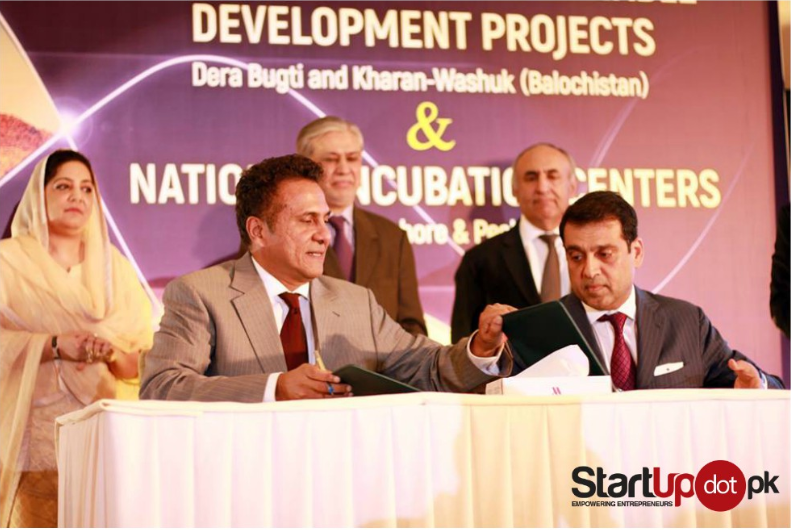 National ICT R&D Fund signed a contract on June 15, 2017 in Islamabad to launch three incubation centers in Karachi, Lahore and Peshawar based on the public-private partnership model. These incubation centers follow the successful launch of the very first Incubation Center in Islamabad, a public – private partnership of Ministry of IT & Telecom, National ICT R&D Fund and the private sector partners Jazz & Teamup.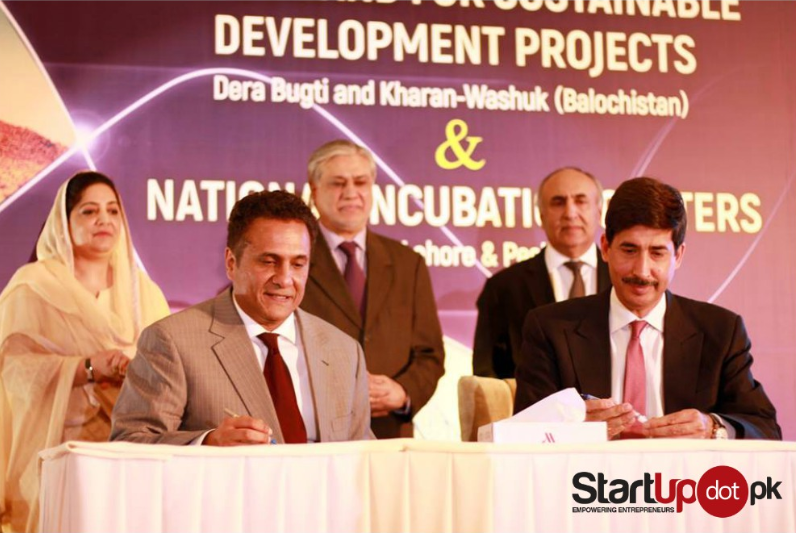 The Karachi Incubation Center bid has been awarded to TPL Trakker which is in partnership with ICCBS and Eocean whereas Lahore Incubation center bid was won by LUMS. Partners supporting LUMS in this endeavor include Fatima Ventures, Entrepreneurial Development Advisory Services, 47 Ventures, Oxford Global Ventures, Bank Alfalah, Startup Weekend, CA Toast Masters and Pirana Group.
---
---
The bid for Peshawar Incubation Center has been awarded to LMKT which is part of a consortium including PTCL, IBM, Microsoft and Founder Institute.
Commenting on the launch Ms. Anusha Rahman, the Minister of State for IT said,
'We already have National Incubation Center working in Islamabad now which is probably one of the best Incubation Centers. But for me, the important thing is not that it is the best but that it is there and there is hope and happiness on the faces of all those who are benefiting'.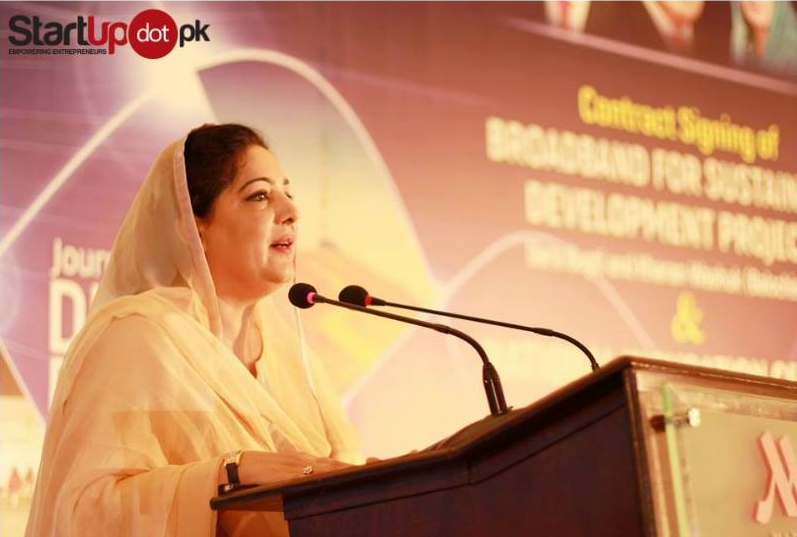 Ms. Anusha Rahman further added,
'Ministry of IT is playing its role in enabling and is trying to achieve the vision and dream of digital inclusion which will then enable financial inclusion'.
Startups are the building blocks of the knowledge economy and these incubators are intended to groom and bring startups into existence in hardware and IoT which would not have been existed otherwise, said Mr. Yusuf Hussain, CEO National ICT R&D Fund.
---
---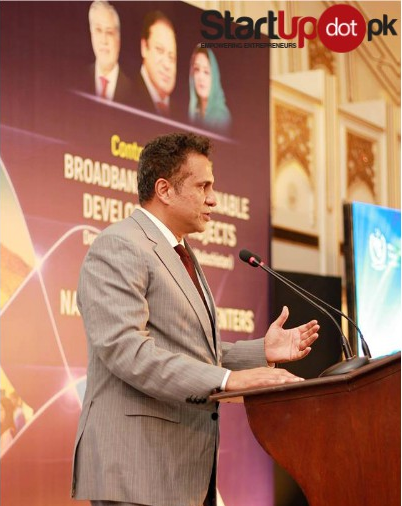 Mr. Yusuf further added,
'We have setup a venture capital fund which is now funding projects with commercial impact and connecting startups with international mentors'.
Mr. Ali Jameel, CEO TPL Trakker said,
'This is something which I feel should have been recognized ten years ago and if it had been recognized ten years ago we would have about 20 to 30 unicorns from Pakistan that's business more than ten billion dollars. But it's not late, we are starting today and even if we can bring 10 unicorns in the next 3 to 4 years that ten billion dollar business is our Pakistan'.

Industry leaders and government will be working collaboratively to ensure the execution of these incubation centers.  It is encouraging to see that both the government and industry leaders are actively playing their part to open windows of opportunities for startups to learn and grow. This joint public-private partnership will provide resources and expertise to enable entrepreneurs in making their mark across the communities of Pakistan.
---
---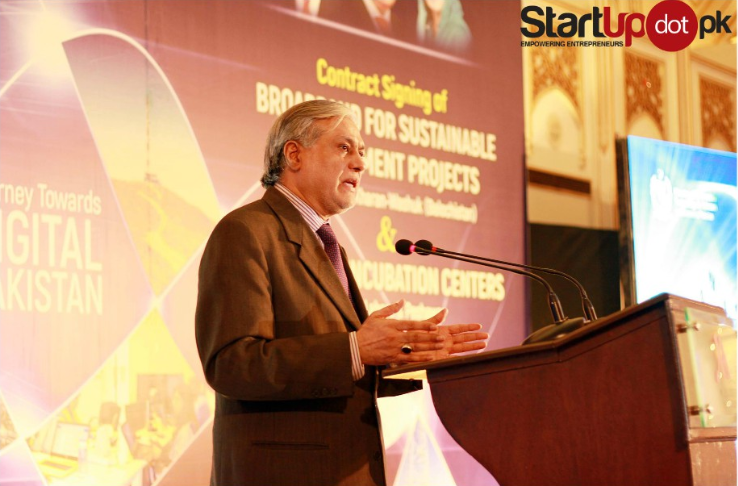 It is worth mentioning that these far reaching innovative platforms will enable access to advanced technologies like nanotechnology, Artificial Intelligence, IoT, Robotics, Augmented/Virtual Reality etc. that will hold the future. These platforms will bring together leading business experts, exceptional mentors and provide entrepreneurs the space to execute their ideas, commercialize startups and empower them to grow through innovation.
---
---
Needless to say, these centers will be an important milestone in facilitating entrepreneurs and startups through a whole range of hand-holding services with an objective to ensure successful enterprise developments in the cities. With the right mentoring and guidance, these can prove to be very beneficial for the aspiring start-ups. Connect with us at Startup.pk and get professional help tailored just for your start-ups.
---
---