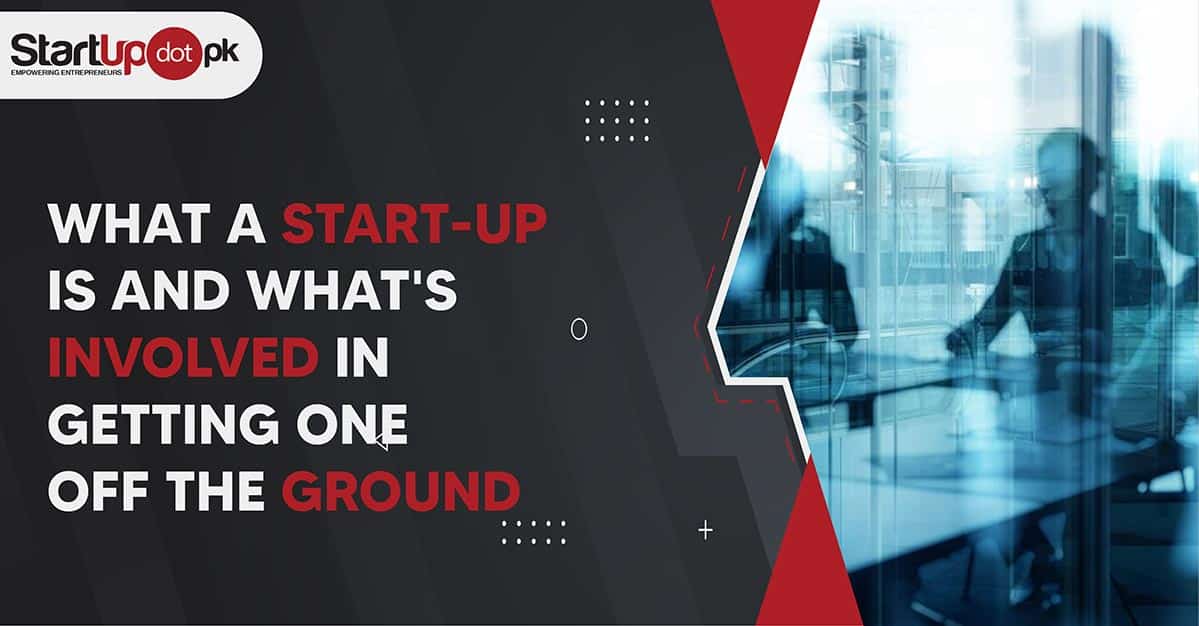 Introduction
What is a Start-Up?
A start-up is a young or a new company founded to develop a unique product or service and bring it to market to make it look irresistible and irreplaceable for customers. The main purpose of a start-up is to remedy the deficiencies of existing products or create entirely new categories of goods and services whilst disrupting entrenched ways of thinking and doing business for entire industries. There are many examples of a start-up, the most infamous ones being, Facebook, Amazon, Apple, Netflix, and Google. Thus, here are 10 important steps to get your start-up off the ground.
Steps to Launching A Start-Up
Entrepreneurial Skills
Developing Ideas
Business Model
Founding Team
Establishment
Funding
Finances
Brand Identity
Hiring a Team
Launching
1. Entrepreneurial Skills
Launching a start-up is not an easy task and it takes a lot of dedication from the entrepreneur who has formed the start-up. Although there are numerous types of entrepreneurs, there are several common characteristics often attributed to start-up founders. Some of the most important entrepreneur characteristics are passion, creativity, motivation, and self-discipline. Entrepreneurs also have to be adaptable, observant, and willing to take risks. All of these characteristics are vital for a new entrepreneur trying to establish their start-up, as they will ensure success for their future.
2. Developing Ideas
Most start-up ideas are developed from the need to solve an existing problem with an innovative solution. Forming your start-up's product or service around an identified problem can help you not only develop your minimum viable product (MVP), but it can also be useful in helping you find your target market before you get started.
3. Business Model
After developing an idea for your new start-up, it's time to now develop your company's business model. The process of creating a business model requires an entrepreneur to think through all of the key components of a business such as industry, market, funding, investors, and competitive position. You can either begin with a formal or an informal business model depending on what sort of start-up your company is.
4. Founding Team
A start-up needs a proper team of like-minded people to launch the start-up. Some start-ups have two cofounders whilst others only have one. However, not all start-up owners need a co-founder to be successful in their start-up journey. Similarly, every start-up requires a good lawyer to cater to all the legal requirements associated with forming and operating a business. Through various networking resources, many entrepreneurs can get the support they need.
5. Establishment
Now it's time to formally establish your start-up. The first few things to be done are to establish a name for your start-up and work out all of the legalities associated with it. Then, it is important to decide on choosing the appropriate business structure which is the legal form of your start-up. The most common business structures are sole proprietorships, partnerships, LLCs, or corporations.
6. Funding
Start-ups need funding for several reasons. They often require capital to cover their initial expenses until the business becomes profitable and starts generating cash flow, and they need money again to expand, grow, build inventory, and get through the slow seasons. There are many different types of funding options such as bootstrapping, loans, grants, crowdfunding, angel and venture capital investors, and family and friends.
7. Finances
Maintaining your start-up's finances is imperative to the success of a business. In addition to serving legal and tax-related purposes, you need an accounting system in place to accept payments, pay your employees, and manage your start-up's finances.
8. Brand Identity
Just because you built an awesome product, service, or experience does not mean that customers are going to show up at your door. You are most likely going to need to find them first and let them know about your start-up and what you have created. To generate start-up success, you will need to build your brand identity.
9. Hiring a Team
Building a team that is passionate about what your company does, and employees that are skilled at their jobs, and trustworthy are vital to the success of a start-up. A company will only be as strong as its team. Before hiring anyone, a company needs to solidify its mission statement in order accurately describe the company's purpose and values.
10. Launching
Finally, after launching your start-up, you will then need to focus on carrying out your plan, keeping up with industry trends, and growing your business. This will require dedication, perseverance, and the willingness to seize opportunities to grow. These opportunities will include expanding to new regions, seeking additional target consumers, or expanding your products/service offerings.