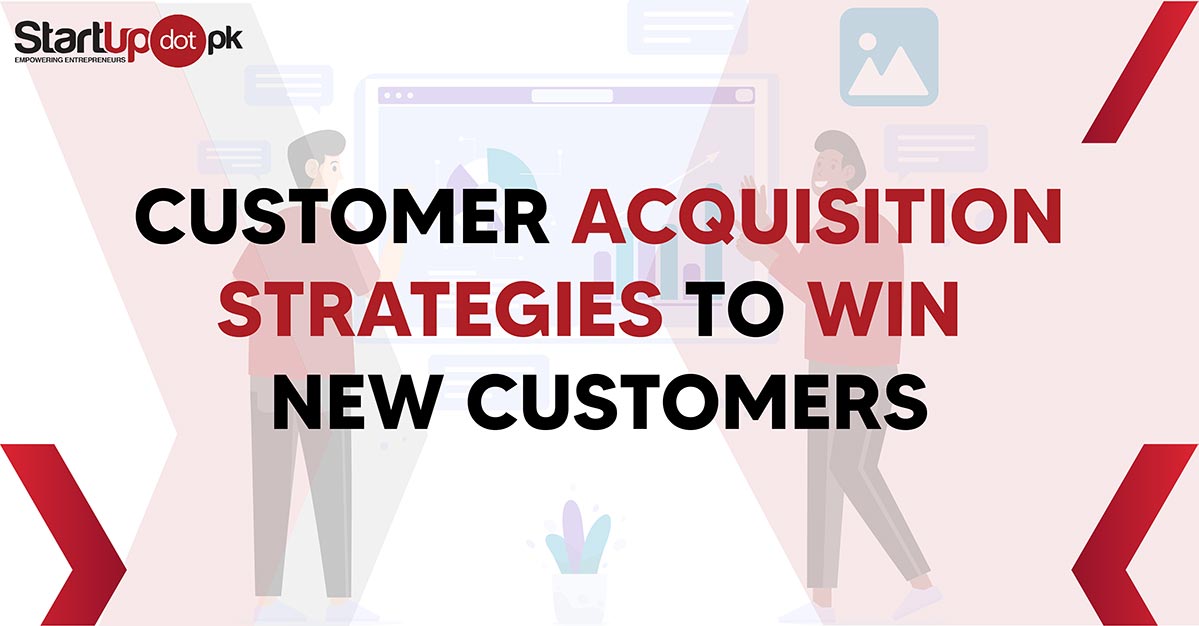 Introduction
Customer Acquisition refers to the steps a company takes to gain new customers. A successful customer acquisition strategy helps you win new business investors, retain loyal customers, and improve profits. Customer acquisition is extremely important for a business as it ensures a business is making money to meet costs, paying employees, and reinvesting in growth. It also shows evidence of traction for outside parties such as investors, partners, as well as influencers. The main purpose of this is to attract customers in such a way, that they do so repeatedly.
Customer Acquisition Strategies
SEO
Content Marketing
Blogging
Social Media Marketing
Video Marketing
Email Retargeting
Sponsored Content
Gated Content
Product Pricing
SEO (Search Engine Optimization)
SEO stands for search engine optimization, which is a set of practices that are designed to improve the appearance and positioning of web pages in organic search results because organic search is the most prominent way for people to discover and access online content, a good SEO strategy is essential for improving the quality and quantity of traffic to your website.

1. Content Marketing
Content marketing is an effective customer acquisition strategy for all types of businesses that want to create new, exciting, and relevant content in a highly effective way to snag an audience's attention and send them to their website. It involves creating blog posts, guides, infographics, videos, podcasts, and more to answer questions, solve problems, and introduce readers to your business. Content marketing is highly effective, compelling, and persuasive for capturing website traffic. The aim of content marketing is to connect with and convert your audience. Thus, each piece of content should be relevant to your readers and include a clear call to action.
2. Blogging
Blogging refers to writing, photography, and other media that are self-published online. Blogging started as an opportunity for individuals to write diary-style entries, but it has since been incorporated into websites and even social media for many businesses. The main components of blogging include frequent updates, informal language, and opportunities for readers to engage and start a conversation.
3. Social Media Marketing
Social Media Marketing is a marketing strategy that targets social platforms like Facebook, Instagram, and TikTok for brand promotion, target audience growth, driving website traffic, and increasing sales. Gaining a following through organic growth on social media can be quite difficult and can require a lot of effort for a little reward if you don't develop a solid game plan for its use. Posting organically on social media may seem like shouting into a void. However, the key is to access the right networks — and this all comes back to a well-defined audience.

4. Video Marketing
Video marketing can be used for everything from building customer rapport, to promoting your brand, services, or products. Additionally, video marketing can serve as a medium to present how-to's, promote customer testimonials, live-stream events, and deliver viral entertaining content. Video marketing is a complicated form of content to produce. However, with higher-quality cameras becoming cheaper and a plethora of freelancers available, creating videos has become easier than you'd think. Video marketing, as part of a broader content strategy, is all about quality content.

5. Email Retargeting
Email Retargeting means sending personalized messages to people who have already visited your website. This provides a compelling advantage over traditional email marketing as it gives marketers an opportunity to communicate with people who have already shown interest in their product or service. It convinces people to act, for example, making a purchase, registering for a webinar, downloading a lead magnet, etc.
6. Sponsored Content
Sponsored content can be defined as a form of advertising that is put out by publishers or social media influencers in the format and quality they are known for. Whether it be articles, photos, videos, or other executions. Brands co-create this type of content to generate conversations around their product. The content that is co-created with publishers is the branded content.
7. Gated Content
Gated content can only be accessed by the public through a lead capture form. Typically, a website visitor will need to provide contact details and possibly answer a few questions, for example, name, position, organization size, etc. Then they will then be granted access. Gated content allows you to get more leads out of your blog/website and content marketing strategy.
8. Product Pricing
Product pricing is based upon the concept of customer value. Value is a relative word to the entrepreneur and his or her intended audience. Product pricing can be promoted through referrals, TV channels, and ads. The product pricing attracts customers on its own. It's especially effective if a competitor's prices are much higher.
Conclusion
Experimenting with a variety of customer acquisition strategies can help you learn more about your audience and introduce new tactics to your current strategy. Regardless of which strategies you choose, always leave room for analysis, improvement, and change because you never know when customers may stop responding to your methods or leave altogether.