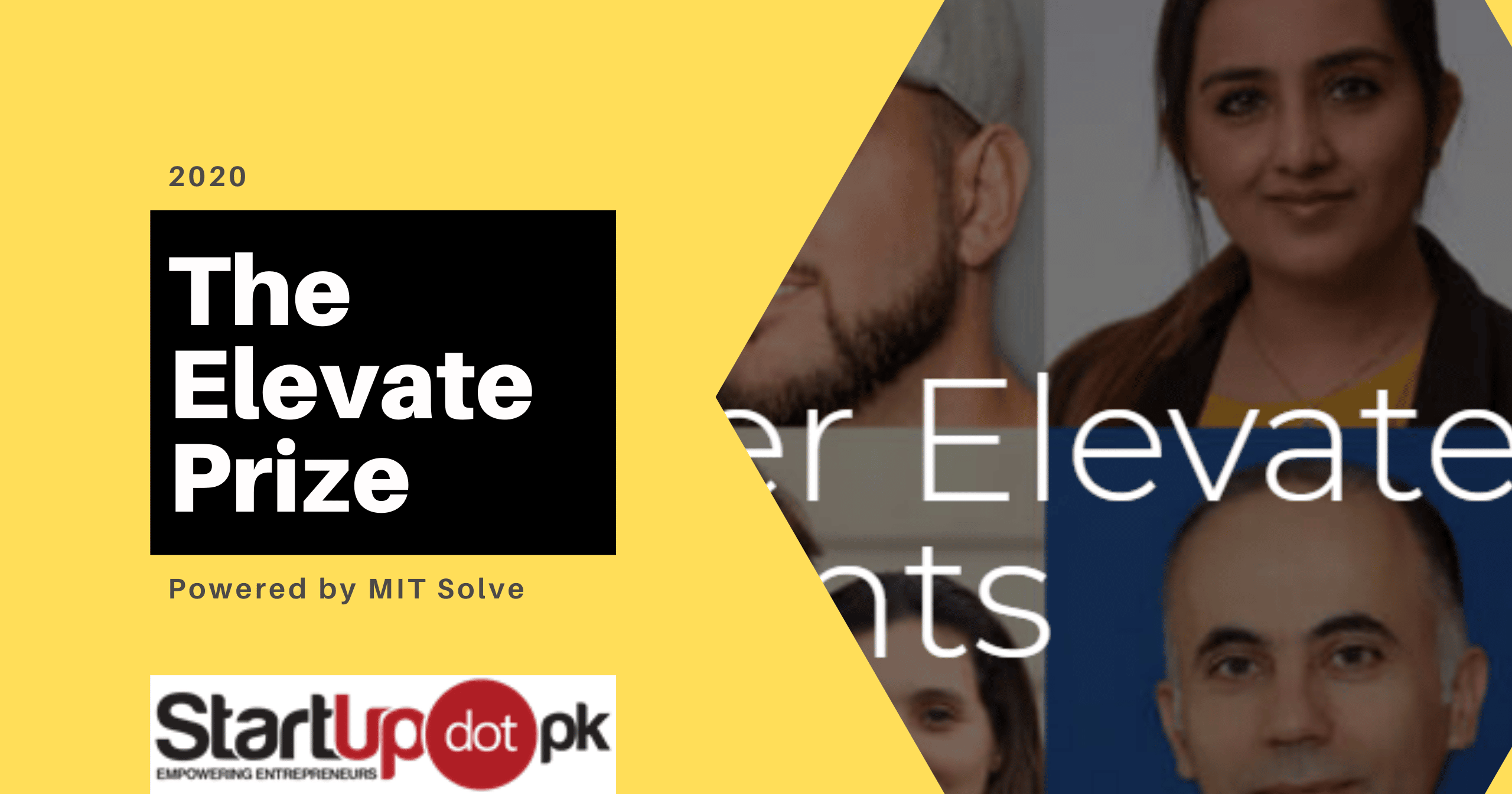 Divorcing ourselves from the social issues and global world problems will not lead to progress. The world is a global village inhabited by intelligent and innovative minds. What they lack is a sole platform where all the key players come together like the missing pieces of a jigsaw puzzle.
A recent initiative started by The Massachusetts Institute of Technology [MIT], called Solve, aims to do just that. Partnering with The Elevate Prize Foundation [2019] founded by businessman, philanthropist and author, Joseph Deitch provides funds, guidance, and support through their global competition.
The sole purpose of this program is to become the single global philanthropic platform that promotes social impact innovation and encourages social change-makers to solve the world's problems.
---
---
The Elevate Prize
The Elevate Prize Foundation was founded in 2019 to create social impact and promote humanity on a global scale. The aim is to search for activists, creators, and change-enablers who are working to solve the world's problems. An amalgamation of prize winners, advisors, industry experts, partners and collaborators create a sole philanthropic social impact bond for a global social change. The Elevate Prize Foundation partnered with MIT Solve annually selects top 10 heroes who are given expert mentorship, extensive training, and exclusive resources to shape their work and scale their ideas.
For 2020, 1,297 applicants applied to The Elevate Prize award partnered with MIT Solve from 119 countries across the global including North America, Sub-Saharan Africa, South Asia, Latin America and Caribbean, and Middle East and North Africa. They were screened and shortlisted by a panel of 21- judges, with only top 20 startups as global finalists made the cut for the second round.
---
---
MIT Solve
The Massachusetts Institute of Technology [MIT] initiated a program called Solve which is on a mission to solve world challenges and become a marketplace of sorts for tech-based startups that have a social impact innovation. Hence, becoming a platform for tech-based social entrepreneurs to get guidance, funding, and support from industry experts and advisors.
The Elevate Prize Program Details
Who can apply?
Any applicant who showcases social and/or environmental impact through their work, leadership, and initiatives is eligible to apply. People with passion for their social work, belief in humanity, and potential to inspire others are ideal for this program.
Specifically, The Elevate Prize is looking for people who are:
Transformational and Innovative Leaders: those who are tackling issues in their communities on a large-scale with a tangible/measurable solution.
Purpose-Driven: the WHY behind your work and the importance of that work in the community.
Problem Solvers: the implementation of your work and how effective and impactful has your work been to date.
Radically Diverse: this is a global competition so; boundaries and borders do not matter!
Resilient: what are the obstacles you faced in your work, how far have you come and how far are you ready to take this.
At a Tipping Point: you need that extra push to pivot your work and go big through the support of The Elevate Prize.
---
---
How does it work?
Apply through the official The Elevate Prize Foundation website.
Selection of applications after the deadline closes.
Judging of the applications begins in the Initial Screening phase.
Finalists are invited to New York City to present their work live.
Top 10 heroes are selected and awarded.
---
---
Application guidelines
The application must be in English.
It should be submitted before the deadline closes.
Individual applicant must be above 18-years of age.
Individual applicant should be the primary delegate of their organization.
Individual applicant must be affiliated with a largely established entity.
Directors and officers of The Elevate Prize Foundation, Inc., members of the Judging Panel, and such individuals' family members [directly or indirectly related] are not eligible.
Application evaluation
Proven impact
Feasibility
Scalability
Capability
Exemplar
Partnership Potential
---
---
The Elevate Prize Timeline
March 30th, 2020- Submissions are open.
July 13th, 2020- Deadline for applicants to submit closes.
September 4th, 2020- Top Global Finalists are selected.
October 5th, 2020- The winners are notified.
Top 10 winners of Elevate Prize receive
Minimum prize of US$300,000 over a span of 2-years with potential additional funding.
Professional management and development services, expert mentorship and coaching, educational training and resources, capacity building, and connection/networking with industry leaders, influencers, and experts.
A customized media and marketing campaign to promote and showcase their work, build recognition and a fan-base around the winner [hero] so that others are inspired to contribute to the public good.
Exclusive access to a dynamic group of previous and current Elevate Prize heroes and partners.
---
---