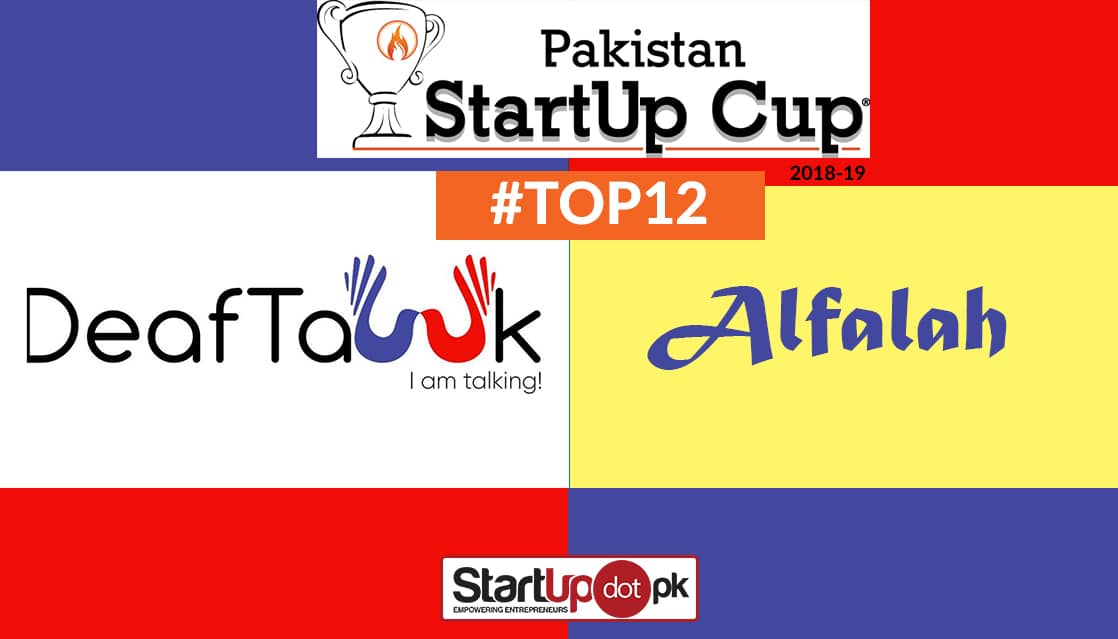 Success Stories Of Pakistan Startup:
The team behind Deaf Tawk is of 5 friends who are surely change makers and change enablers. They decided to make life easier for our deaf community in a very innovative way through an online application.
The mission behind Deaf Tawk is to bridge the gap between the deaf community and general public by providing an online service where you can easily find sign-language interpretation services. On Deaf Tawk, you can also find sign-language training. There sign language interpretation services are available in both audio as well as video interpretations.
In Pakistan, the total population of persons with disabilities is around 22 million, out of which 1.2 million are registered persons with hearing impairment. Currently the number of certified sign-language interpreters in Pakistan is only 22, and these interpreters are located in metropolitan cities, hence, they are available to a very limited ratio of people with hearing impairments and that too on a very high cost.
Deaf Tawk team realized that due to the communication gap it is very difficult for  people with hearing impairments to communicate with doctors, teachers, employers and general public therefore they decided to bring forward a solution that is simple and cheap! But this is not where it ends. Deaf Tawk is also encouraging general public to learn sign-language by offering free online classes. Deaf Tawk is already an operating model and has attracted many people on its platform.
Pakistan Startup Cup is a unique a platform where startups get the opportunity to pitch their startups to the best mentors in town. Deaf Tawk also participated in Pakistan Startup Cup and they believe that the amount of guide and support they received from the mentors and judges is tremendous! Mentors at Pakistan Startup Cup helped them in fixing the loopholes in their Business model and also helped them in developing their idea into a proper business plan.
---
---
Founders of AlFalah, Maryam and Saad are two very devoted individuals who went through a deep thinking process to come up with AlFalah. The mission behind AlFalah is to bring forward solutions for different problems that are associated with the education of the girl child, such as transportation issues, financial constraints and mindset challenges.
AlFalah is using video conferences to educate those children who do not go to school. They are very critical about their teachers as they believe that it is equally important for both teachers and children to be enthusiastic about the process teaching and learning. They also give training to their teachers in order to enhance their abilities.
They have created different levels based on the children's learning speed and children of each level are connected with teachers accordingly.
AlFalah is not only an online educational platform, it is also trying to fight the mindset behind educating the male child only, which enormously prevails in rural areas. AlFalah seeks to create awareness in small communities where girls are not allowed to leave their homes to go to school. They want to connect with these people and create trust between communities.
The co-founder Maryam Khan herself faced many challenges because of social mindset. However she was very passionate about her education and so she completed her education after marriage. Maryam wants to make sure that girls are not deprived of this basic necessity.
AlFalah met with many mentors in Pakistan Startup cup who helped them with this plan and guided them on their journey. It is platform where Startups get the opportunity to pitch their startups to a huge number of people which not only develops their networking skills, but also exposes them to new future opportunities.
---
---