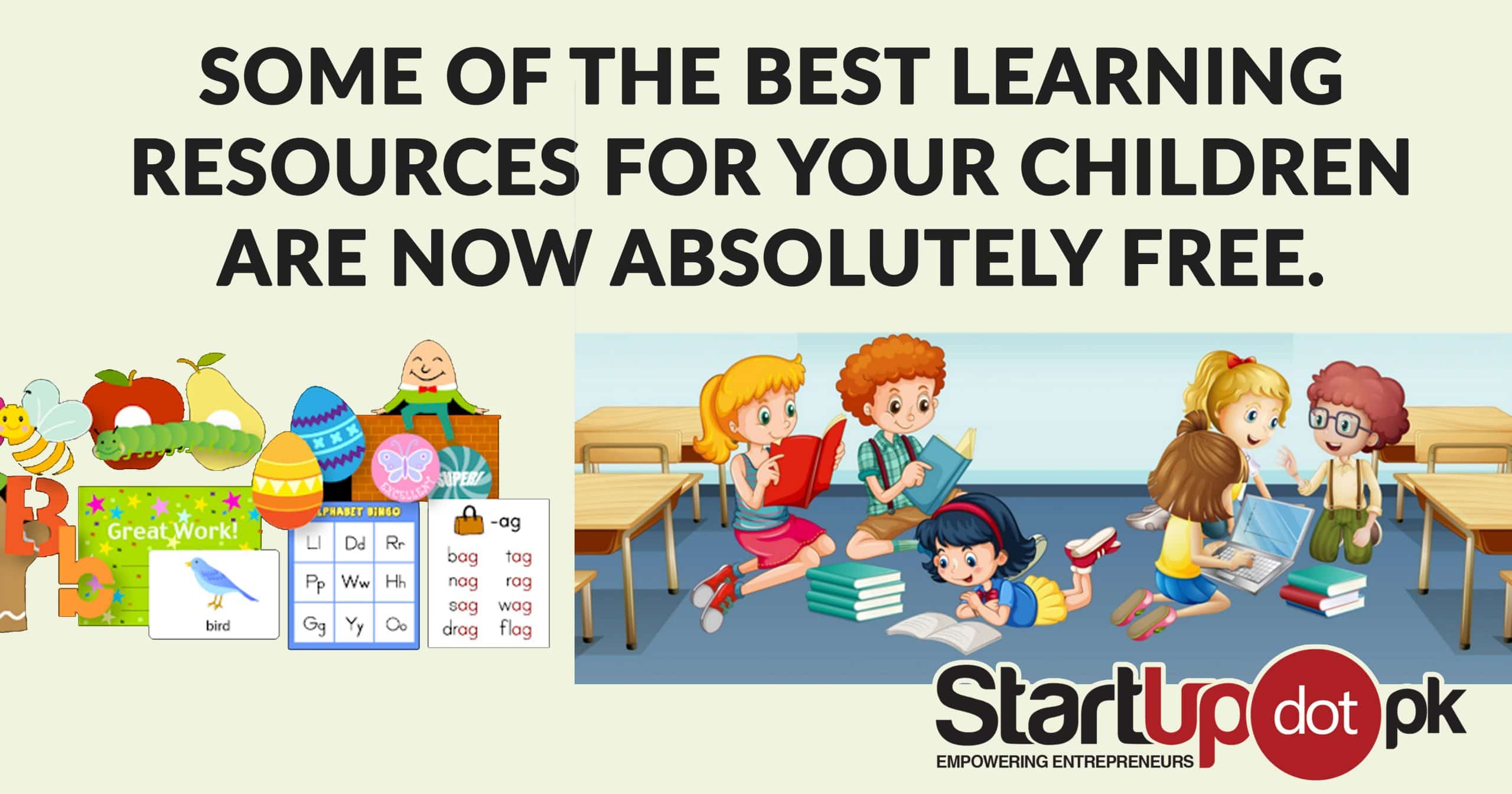 Amidst the novel coronavirus outbreak, when all daily activities appeared to have been ceased and a full stop put to learning, COVID-19 has begun to take its toll on a developing country like Pakistan.  With seemingly no end to the pandemic visible, the aftermath can be way worse than anticipated which is why all Pakistanis need to step up to help out in any way they can. Ilm Association is on the forefront of this fight against COVID-19 by offering award-winning internet-based education products and services to students, teachers and schools completely free. Ilm association has the largest representation in the growing education-tech industry and is the most reputed one. With a vast outreach for digital learning, it also explores uncharted territories of the education innovation industry. The leaders and the members both are working tirelessly to help the students, teachers and parents across the country to get uninterrupted access to education in the times of the pandemic crisis.
Best Learning Resources
The products and services offered stretch the entire length of K-12 education, from early childhood development to higher secondary levels. Ilm Association's members are currently offering the following products/services:
Azcorp Entertainment
AzCorp Entertainment is unarguably on the favorites list of kids, teens and young adults. People around the globe love to listen to stories. They cater to their needs in the form of comics and audio clippings making stories entertaining and at the same time helping inculcate social and civil values. Their audience includes people from every age group and have something exclusive to offer for everyone.
Link: Audio Stories:  https://soundcloud.com/geeksrepublic
Geeks Republic:https://play.google.com/store/apps/details?id=com.geeksrepublic.app
EDKASA
The teacher to student ratio is very unfair in our country. To bridge this gap EDKASA provides the platform where an expert teacher can interact live with a greater number of students completely free. It features 800+ free STEM educational videos on Youtube that are organized subject-wise and with their curriculum meeting the national requirement.
Link: www.youtube.com/edkasa
Learning Pitch
Learning Pitch's Learning Management System, My InterAcademy, is a one-stop learning platform for pre-engineering and pre-medical students (Sindh & Punjab). It provides recorded lectures with online assessments and past papers. Moreover, their crash course offers 50-hours of lectures on key examination concepts.
KarMuqabla
KarMuqabla is an online education platform which provides innovative educational solutions to the students which include engaging gaming modules with free online textbooks (Sindh textbook board). For grades 5 to 8, they have created games that cover the entire syllabus (national curriculum) in which students can compete with each other for their self-assessment. They can use the feature for self-learning at home too.
Link: https://www.karmuqabla.com/
Knowledge Platform
Knowledge Platform, leverages technology to provide 21st-century quality education on an equitable basis.
It offers the following services:
Learn smart classrooms (virtual campus): Creation of a virtual campus with digital learning.
Learn smart Pakistan: Gamified cloud platform that encourages educational activities
Teach smart Pakistan: Enables teachers to create a dynamic learning path using AI
Link: http://www.knowledgeplatform.com.pk/
Idara-e-Taleem-o-Aagahi (ITA)
This organization offers multiple solutions to students and teachers. Some of them include:
– ITA's TEERL – Technology Enabled Education Resource Library:  Free online library for reviewing subject-specific topics
– Availability of storytelling sessions, interactive activities, art sessions -that are therapeutic, creative and build literacy/language skills.
– ASER: A household-based assessment for children from the age 5 to16 in three basic competencies i.e. Language (Urdu/Sindhi/Pashto, English and Arithmetic).
– Corona Saviours: a social media campaign for raising awareness and behavior change to prevent COVID-19
For more visit: https://www.itacec.org/
SABAQ-MUSE
SABAQ, with its innovative educational solutions, adds vital inputs to the regular instructions given to the primary grade students in schools. It majorly aims to develop numeracy and literacy skills in out of school children (OOSC) by providing them access to a high-quality content consistent with the national curriculum.
Their MUSE K-5 app offers a variety of digital learning resources, which include video lessons, e-books and stories, interactive games and quizzes and a lot more for the students and teachers. The syllabus is consistent with the provincial curricula. Parents can always track their child's progress under the specific option in the app
Link: https://bit.ly/museforilma
SABAQ Foundation
SABAQ foundation aims to produce world class educational videos catering to the students studying in both English and Urdu medium schools. It is a not-for-profit trust, registered with the government of Pakistan
Till date 12000+ videos have been produced and uploaded on the foundation's website (sabaq.pk) and are available for the perusal of students of all educational boards (Sindh, KP, Balochistan, Punjab, federal) across the country. The teachers use graphic animations and other features in their lectures to make the sessions interesting and interactive.
The list of subjects includes physics, chemistry, mathematics, biology, English, general science, computer science, general math, statistics and accounting.
Link: https://sabaq.pk/
Orenda
Our team at Orenda consists of teachers, curriculum experts, developers, data analysts and animators. We have created a digital platform which provides access to the national curriculum of Pakistan in a highly contextualised manner. Also, we provide localised animated series which helps in a smooth transition from complete illiteracy to advanced literacy and numeracy skills.
Link: http://orendaproject.org/
We are all in the middle of a global crisis but only through mutual cooperation can we fight this pandemic. Social distancing is necessary but we cannot let it affect our children's education as it is our way to success.
Due to this amazing initiative taken by Ilm Association, a wide variety of wonderful and fun learning resources are now available for children. Ilm Association has played its part by making these platforms available & free. Now, we should avail these services to ensure that our children get the best and their development does not get compromised in this fight.
Like what you read? Click here to read more