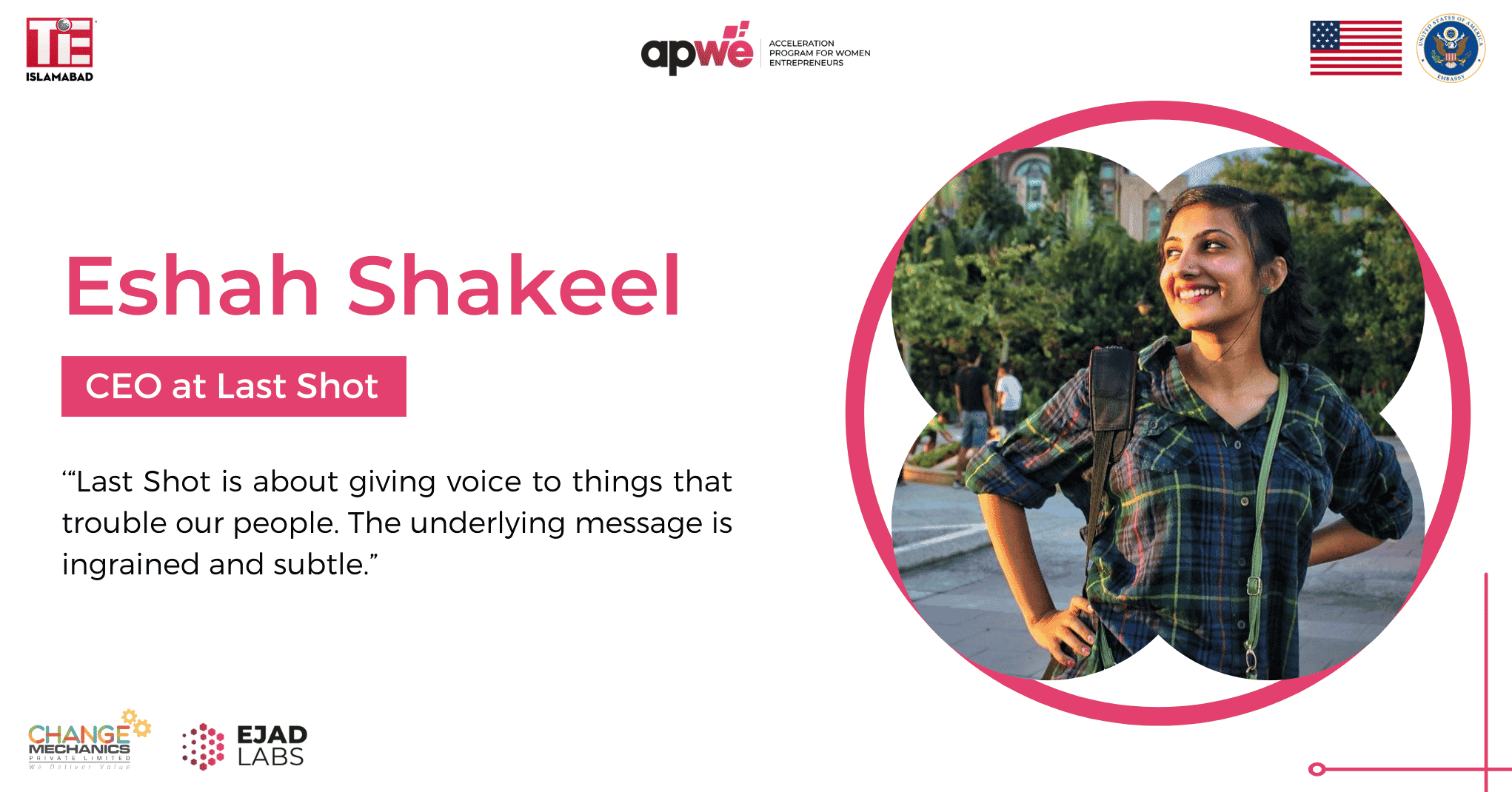 Socially Responsible Advertising in Pakistan
The concept of social responsibility in businesses revolves around brands being good citizens balancing their money-making mission with things that benefit the society at large. Socially responsible advertising therefore involves efforts towards attracting consumers towards acts that contribute positively towards the community and purchasing products that make a positive difference. Even though the TVCs and the digital ads are mostly commercially driven in Pakistan, many brands do sponsor content rooted in social change as a part of their 'Corporate Social Responsibility' or CSR efforts.
A recent study conducted in Pakistan found out that firms with socially responsible initiatives are likely to influence  people's social development behavior. For example, quite recently the menstrual hygiene brand Always ran a campaign called 'Always Azad' which aimed at raising awareness on the lack of access to menstrual hygiene products in the less privileged areas of Pakistan and promoted user generated content around it. Among many other examples is the Molty Foam's TVCs around homeless children. The campaign ran with the title of #GoodNightSleepForAll highlighting the plight of people sleeping on the streets. The brand donated many mattresses to such people.
While there are many examples of CSR campaigns, the concept of socially responsible advertising is not that popular in Pakistan. Creative agencies that produce TVCs for brands often make creative briefs that are not rooted in actual customer insights. Platforms like Ad Mad Dude regularly highlight the redundancy and baselessness of many of the Pakistani ads. The Pakistan Electronic Media Regulatory Authority (PEMRA) even banned a biscuit ad citing its disconnect with the product being sold.  
Creative Agencies and Last Shot
Identifying the lack of social marketing in Pakistan and brands involvement in responsible content creation aimed at social change, Eshah Shakeel, an NCA graduate, came up with the idea of starting her own creative agency. Eshah who is the founder of Last Shot, is a contestant of the US State Department sponsored (Accelerator Program for Women Entrepreneurs) APWE. Last Shot is a video content platform that focuses on social issues and awareness campaigns by integrating the art of storytelling. It aims to create a pool of artists and filmmakers to showcase their talent through their forum, to create shorts and web-series, and to highlight important issues and people working to eradicate them. The platform wants to integrate brands in content to make creative video campaigns.
"Mostly the agencies in Pakistan focus entirely on the brands' requirements and the content they pitch is rooted in commercial gains." says Eshah. "We started in 2020 with the sole mission to create content with our name that was driven by a social cause and wanted the brands to approach us instead" she added. Last Shot is an agency that also creates its own content for social media platforms that are mostly satirical in nature. However, if a brand wishes to get their services without integrating the social aspect, they do not promote it on any of their forums nor do they let the brand use their name in any way.
Entrepreneurial Journey
Eshah is a filmmaker by passion. Given the uncertain nature of the filmmaking job, she had a hard time in establishing to her family how a small shoot could take days to complete without any set timings. "I started shooting things at home so that my family would see how many attempts it took for the crew to create one usable shot," says Eshah. Last Shot has three co-founders; two males and a female. One of the other two is a marketing expert and the other one is an actor. Last Shot regularly creates content of its own by utilizing aspiring actors and actresses and in-house resources. "In the very beginning I gave too much attention to the quality aspects of the video content I created. With time I realized that if I were to make a change, I needed to focus on quantity as well." says Eshah. She believes that a person is the biggest critic of one's own work. 
There are not many women in the advertising industry generally. Eshah says that women who have a vision are looked down upon but she knows how to make her way. She is based in Lahore and cannot move to Karachi given that the city is the hub of the industry. She says that there is a pressing reluctance within people towards women in the field but new teams are changing this. They are giving equal opportunities to both males and females.
Impact
"Last Shot is about giving voice to things that trouble our people. The underlying message is ingrained and subtle." says Eshah. Throughout COVID-19 restrictions when Eshah was home-bound she created content for her social media audience and continues to do so. "When I talk about important issues in the society like for example media censorship in Pakistan or women's rights, I get so much praise and appreciation from people for talking about these issues," she said. "When people show their interest in being a part of our work, I can see a direct impact" she added.  Eshah's company recently produced a web-series called Dheet Haddi for the streaming app Rinstra. Eshah had pitched the idea of this web-series as she was extremely adamant on highlighting its message. "It was a funded project with a very limited budget but we were still able to manage it well," said her. Dheet Haddi revolves around the challenges aspiring actresses in Pakistan have to face in order to get into the industry. Its central character is shown to be passionate and driven enough to not be let down by the elements in the society that challenge women.
Entertainment Industry
"We are more than ten years behind our neighboring country India when it comes to the media industry. They have already moved to digital platforms while we are still stuck on television." believes Eshah. Eshah says that her platform should already be present in the digital spectrum when Pakistan finally gets there. "It is our dream to be like Filter Copy (a digital content creator in India)" she added. 
Moral Dilemma
Last Shot's vision is set. The very name means that it wants the viewer to have added something valuable to his life by the last shot. Something that makes him more responsible and teaches him about something important that needs to be given attention. Eshah shared her experience of being contacted by a company to create some content. Her co founders and Esha had known about the past of the company's owner who was involved in some harassment case. On one hand the promise of monetary benefit was attractive but on the other hand it would have been hypocritical on their part to take a project from a harasser. When Last Shot itself highlights issues like this. "We turned it down keeping up with our values. We wish to build an identity where even the brands know what it is that we stand for." says Eshah. "It felt very relieving." she added.
Challenges
"I have been told on multiple occasions to not be political in my work as it would affect brands seeking my services" she says. Eshah says that the very idea of her company revolves around changing how the advertising industry works by adding social aspects to brands' promotion. She would never compromise on her vision and would not stop doing what she is doing. "We make satirical content sometimes but keeping in mind that it should not come off as too preachy. But it still affects the number of clients we get." she said.
Last Shot and APWE
Eshah says that she has worked on her pitch many times and APWE has helped her in revising it. She says that she needs to learn exactly how she should pitch her startup which programs like APWE help a lot in. Besides that, the program comes with a promise of networking and her company needs as many eyeballs as it could possibly attract. She wishes to expand her company by focusing on things she overlooks while being consumed in creating content. APWE would help her in understanding how she can make the investors understand what it is that she wants to achieve through her startup.