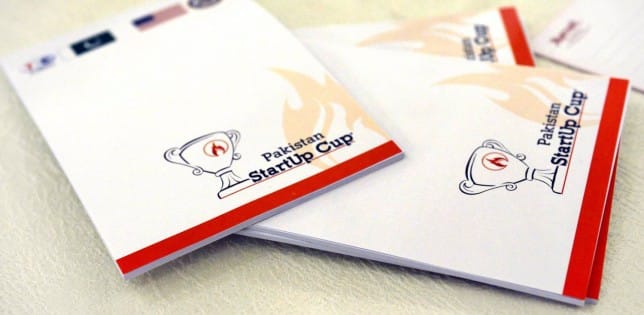 If you have an idea for a product, service or any other type of business idea, competing in Pakistan StartUp Cup 2017 may be the motivation you need to make your dream a reality! If you have recently started a business, see how competing can help you to take your business to the next level.
StartUp Cup is a locally driven business model competition open to any idea. This innovative community-based approach is designed to increase the quality and quantity of entrepreneurs in the community. The fundamentals of this program were developed in Silicon Valley during the dot com era and transplanted to Tulsa, Oklahoma, in 2007. Since that time every aspect of the competition has been fine tuned based upon feedback from participating entrepreneurs, judges, coaches, entrepreneurial service providers, and community leaders.
TiE Islamabad brought StartUp Cup competition to Pakistan in collaboration with U.S Embassy and StartUp Cup LLC, Tulsa, Oklahoma, USA. The competition that kick started in July, 2013, saw more than 400 startups participating and getting coaching from seasoned mentors. Since it's launch, Pakistan Startup Cup is organized every year in all the major cities including Karachi, Lahore, Islamabad & Peshawar.
The best thing about Startup Cup is that you get a chance to be mentored by Pakistan's top mentors, interact and learn from your peers but best of all, get the chance to challenge yourself and learn how to build a business. The total amount of prize money for the competition is 2.25 Million.
What's even better is that women entrepreneurs are encouraged to participate and 50 percent of the startups inducted into the program will be women-led.
So don't wait and seize the chance to unleash your idea and convert it into a successful business.
Apply Now: http://pakistan.startupcup.com/submit-your-idea-2/
There's no fee of Participation
For queries: startupcup@tieislamabad.org
[bibblio style="bib–font-arial bib–size-18 bib–recency-show bib–default bib–hover bib–shine bib–white-label bib–grd-6″ query_string_params="e30=" recommendation_type="optimised"]