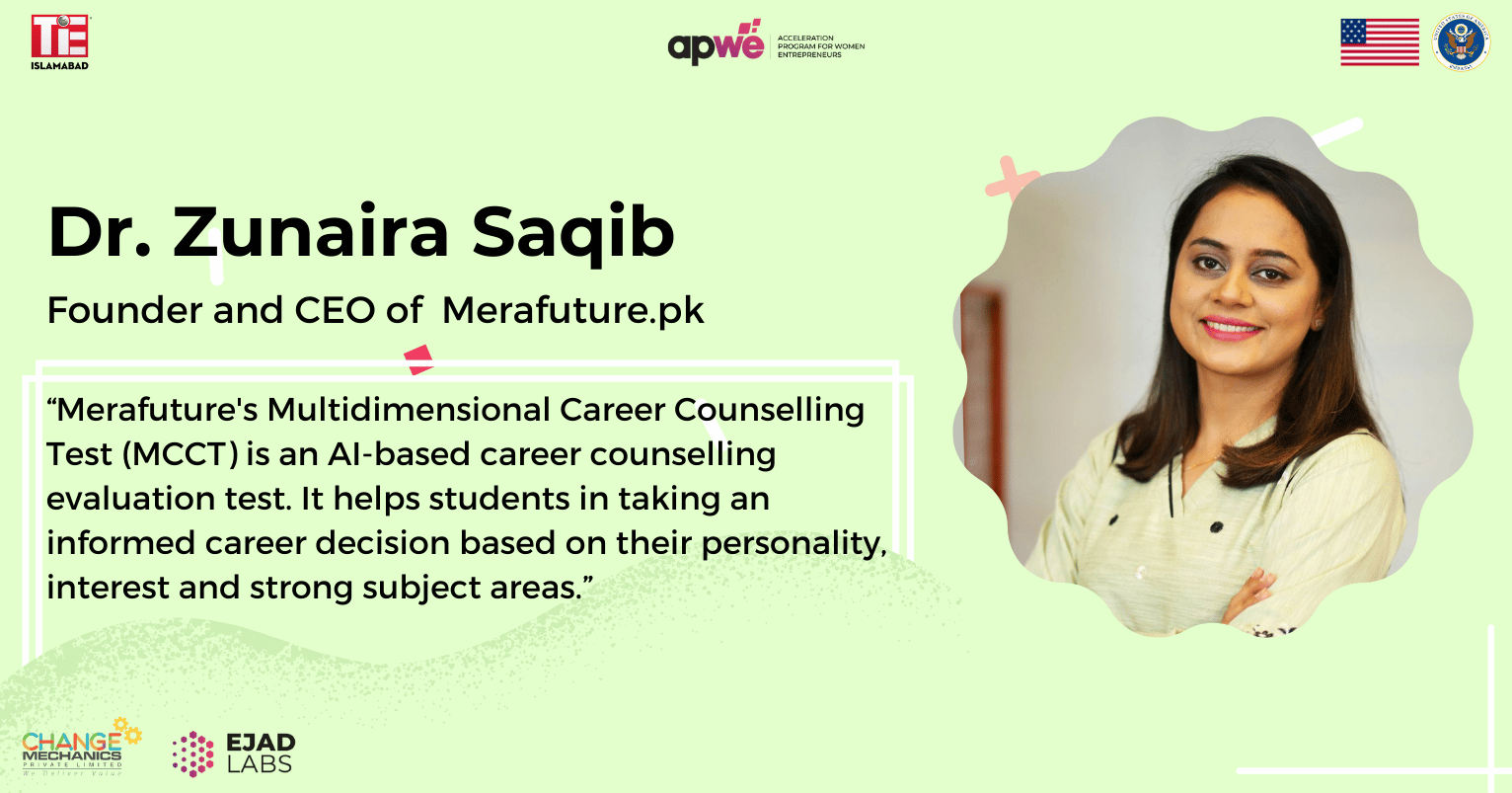 Lack of Career Counselling Facilities in Pakistan
At present, 63 pc of the Pakistani population is below the age of 30. An overwhelming number of young people graduate every year but only a few land a relevant job or become entrepreneurs. Pakistan faces a major challenge of having an ever increasing number of jobless graduates. There are many reasons as to why this is so, including the quality of education, nepotism, lack of opportunities, lack of investment. A  major contributing reason to the unemployment crisis is the lack of career counselling facilities in the country. A few private schools do provide such services to their students but most students don't get the right advice at the right time. Students select careers without knowing their strengths, weaknesses, job prospects and future scope of the concerned industry. This is also why employee surveys repeatedly show high levels of dissatisfaction because most people do not find jobs that are relevant or meaningful for them.
The Idea of Merafuture.pk
Identifying these issues, Dr. Zunaira, an academic with decades of experience, laid the foundations of Merafuture.pk in 2020. Merafuture.pk is a contestant of Accelerator Program for Women Entrepreneurs (APWE). APWE is an initiative to help scale businesses for women entrepreneurs by providing them the necessary training and exposure to investors to help them build their business. Merafuture.pk aims to make career counselling accessible and affordable to everyone in Pakistan. 
It started with the sole aim to ensure that everyone has access to equal opportunities regardless of their location, incomes status, religious affiliation and backgrounds. The company was conceived by university professors and consultants with 40 years of experience among them. "We saw many young undergraduates struggling with their degree and career choices. The idea was to help young students at intermediate level (O/A Levels, 9th, Matric, FA. FSC) better understand themselves so they can make an informed decision about their undergraduate degree and careers." says Dr. Zunaira. The team at Merafuture consists of qualified faculty, experienced practitioners, psychologists, career counsellors, and researchers with extensive collective experience.
AI-based Career Counselling Test
The team of these academics did extensive research that lasted a year to build an effective AI model. They spent a year collecting data from different university students who were at the top of their games to define a set of common characteristics that are shared across in a particular field. This data was then used to create the Multidimensional Career Counselling Test (MCCT) which is an AI-based career counselling evaluation test. It matches the students with suitable education fields and degrees based on their personalities, interests and strong subject areas. "MCCT is not a fortune teller but it gives students a lot of information so they can make an informed decision about their degrees and future careers." says Dr. Zunaira.
"Our students do not go through any self-awareness exercises which manifests itself in later stages of their educational journeys. It is too late then to switch career paths." she added. Dr. Zunaira had been teaching in NUST, a prestigious/renowned university of Pakistan having a top QS Asia University Ranking, for more than a decade. Her experience in teaching fueled her passion. She says that she saw brilliant students enrolling in the university only to later find out that the degree did not suit their interests & personalities. They ended up in those careers because they never had any choice.
Merafuture.pk's Model
Merafuture.pk has both a B2B and a B2C business model. In B2B they offer their services to different institutions targeting young students (9th – 12th class). These students take their MCCT test. Each student then receives a detailed assessment report which identifies their strong and weak areas. The test helps the students in making an informed career decision. In the B2C model, it offers an online website based MCCT test which anybody can take.  Merafuture.pk offers various online courses/mentorship programs as well which range from resume writing, interviewing techniques to counselling methods/techniques; targeting a vast audience. Merafuture.pk besides offering an automated test, also gives one-on-one as well as group consultations to students. These sessions allow students to interact with industry experts and find answers to their queries/concerns. 
Career Counselling Challenges
Merafuture.pk's vision is to provide career counselling to everyone despite their socioeconomic background, religious affiliation, demographics or anything else. Being true to this vision, it collaborates with different community colleges/schools and provides its facilities at minimal/cheap rates. Since its test is web-based, it becomes very challenging to provide facilities to schools which do not have the necessary basic digital infrastructure. This does not only apply to far flung areas but even to some schools/colleges in cities. Merafuture.pk then takes these tests on papers and enters the data manually for such cases. 
Targeting schools in the far flung  areas of Pakistan is another challenge due to which Merafuture.pk had to convert its online test into a paper-based one. Apart from main cities, Merafuture has provided services to schools in far flung areas located in Malakand, Chitral, Hunza and many other places. Merafuture.pk is quickly making its name and has already signed up clients like Aga Khan Education Foundation, Cadet College Hasanabdal, Burnhall, Headstart, FGEI, to name a few. Another major challenge that the company faces is lack of awareness regarding their product and even the concept and need of career counselling. "Most of our efforts are utilized in telling people about the product because aptitude testing is not that common in career counselling here (Pakistan)." says Dr. Zunaira. 
Future Goals
Merafuture.pk currently serves all types of educational institutions ranging from boarding schools, public schools as well as private schools. Very few students have an idea of why a particular career might be suitable for them, some have an idea about what they want to do while others are completely confused. Their test results allow them to have some options to choose from and form a direction. 
The company aims to base its operations on a progression model where they would be able to monitor a child's progress throughout from grade 8th onwards. It would be a complete career counselling model helping the child on each step. "In the next two years we want to develop a more cost effective model which more students can afford. The objective is to have at least 400 schools enrolled with us." says Dr. Zunaira. The company also aims to enhance its online learning platform for all its set audiences. "The purpose of Merafuture.pk at the end of the day is to improve the skills of people, may they be on any level." she added.