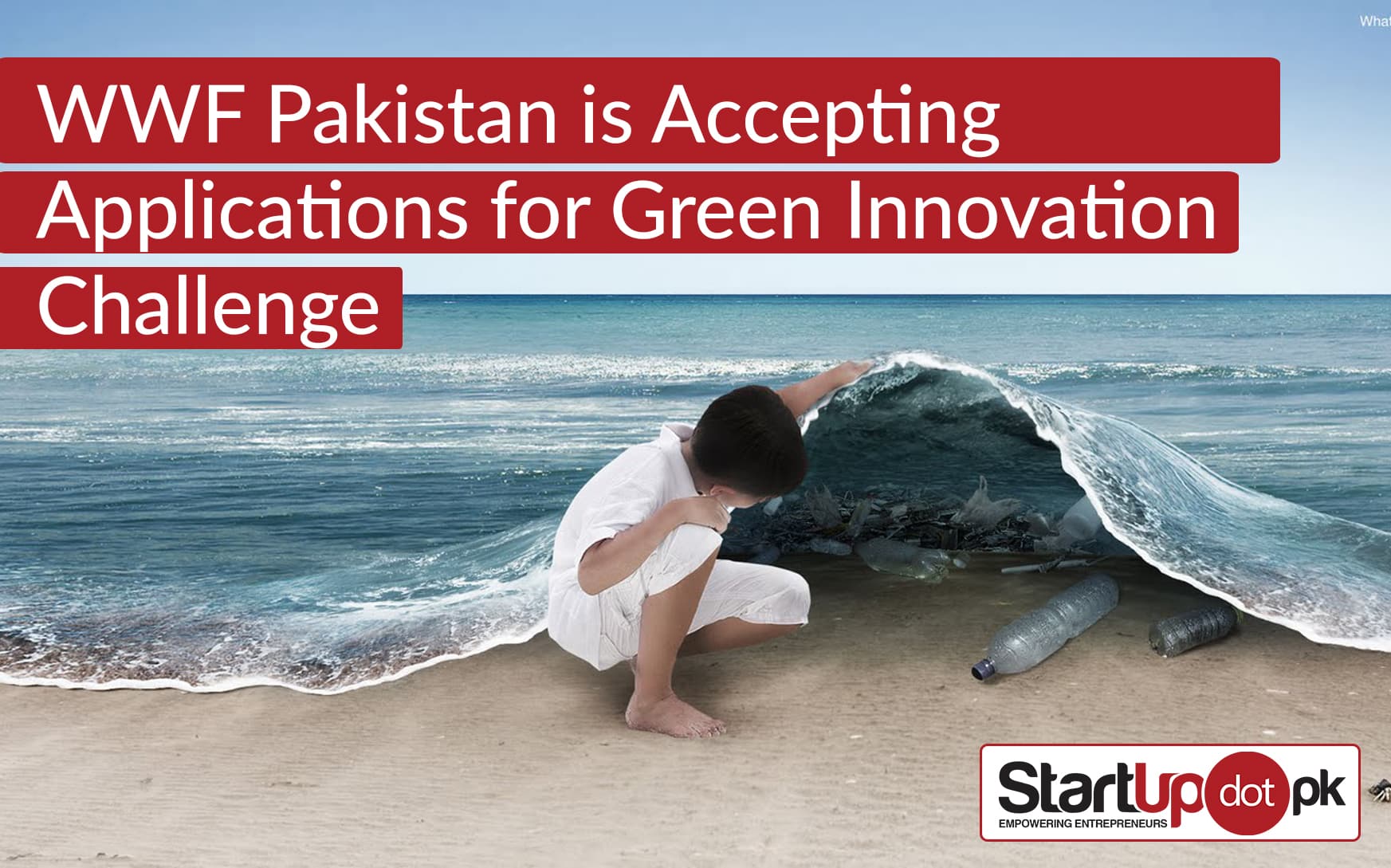 Green Innovation Challenge Awards
About the Challenge
Do you have an innovative idea on how to protect our environment from plastic waste?
WWF-Pakistan presents Green Innovation Challenge, a competition that aims to empower the next generation of social entrepreneurs by providing a platform to transform their ideas into ventures with a strong potential to reduce or eliminate plastic waste in Pakistan.
We invite ideas in the fields of engineering, communications, economics and data modelling to help tackle Pakistan's plastic waste challenge.
To participate, each participant will first have to register, either in teams or individually (optional) and submit an entry in one of the following categories;
Engineering and design: including innovations in materials, manufacturing processes, packaging design and related fields that result in a measurable reduction in marine plastic
Communication: including multimedia products, mobile apps and innovative storytelling that raise awareness and inspire public action against marine plastics
Economics: including innovative methodologies to assess the economic impact of plastic pollution and/or develop new financial and business models to address market failures
Prediction and recovery: including the development of analytical tools (algorithms, models) to better capture and monitor data about plastic pollution and propose solutions.
Communities: Unique way of engaging fishermen and potentially lifting them out of poverty
---
Contest your Idea if….
It offers a proper collection system of single use plastics in Pakistan
It offers a recycling mechanism of single use plastics in Pakistan
It offers an eco-alternative packaging to plastic producers in Pakistan
It offers an alternative to PET bottles and plastic bags in Pakistan
It offers an incentive program for the fishermen to get them to care about plastic and potentially lift them out of poverty
It offers a sustainable alternative to ghost nets used by fishermen to catch fish
It offers a sustainable mechanism of keeping plastic waste away from the port and beaches in Karachi
HOW IT WORKS
First Round: ApplicationAs a first step, startups should complete the Registration Form. Applications must be filled out in English.
Deadline: 25th August 2018
Second Round:Teams in Karachi who manage to go through to this round will be asked to pitch their ideas at National Incubation Center.
Teams in Lahore & Islamabad who manage to go through to this round will be asked to submit a video interview about their business ideas including value proposition, financing plans and revenue streams.
Deadline: 10th September 2018
Third Round:After our internal staff review and scoring, the startups from the second round (the best 10 teams) will enter the Final Pitch event in Karachi. These teams will have a chance to convince the jury about the value of their project by pitching their startup idea in 6 minutes in front of a live audience and win the valuable awards of Green Innovation Challenge.
Teams qualifying from Lahore and Islamabad will be provided travel and accommodation.
Date of The Final Pitch Event: 29th September 2018 at PC Hotel Karachi.
---
---
Awards
Winner will receive seed funding of PKR 1 million

6-months acceleration program by National Incubation Center

Communication Coaching Support by The Nest i/o
MEMBERS OF THE JURY
Humayun Bashir
Startups/Incubator Advisory at ICCBS, Former Country Manager at IBM Middle East & Africa
Ather Imran
CEO Syrbid & President at Open Pakistan
Jehan Ara
President of Pakistan Software Houses
Hammad Naqi Khan
Director General/CEO WWF-Pakistan
---
Shahjahan Chaudhry
Project Director
National Incubation Center Karachi
Fahad Ashraf
Chief Executive Officer
Reckitt Benckiser
Yawar Herekar
Head of Sustainability
JS BankTo