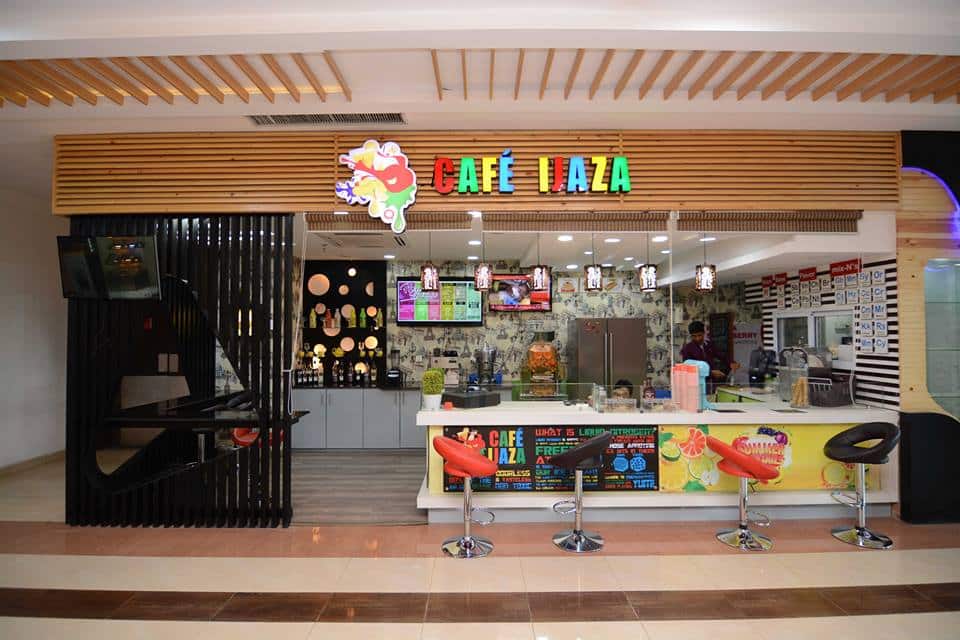 Cafe Ijaza is a small little café with a vibrant touch located at the heart of Centaurus Mall Islamabad, Pakistan. Headed by Fouzia Khursheed and her husband as owners alongside Fareen Hammad and her husband as part of the management team. Café Ijaza offers a variety of juices (The best being their sugar cane juice which isn't being offered at any other mall yet), Panini's and Islamabad's first ever Nitro – cool, Nitrogen Ice-cream. Fouzia who is a house wife has always been interested in cooking and baking for friends and family and had dreamt of stepping in to the food industry since the beginning. Fouzia believes that the motive behind opening café Ijaza is to bring people towards purity i.e. offering them with clean and organic food alongside entertainment.

"It was really hard to bring café Ijaza into a reality" says Fouzia as people these days are immune to inorganic things, they are immune to carbonated drinks. But with thorough dedication and hard work from her and her team members Café Ijaza is now no more a dream and is able to run swiftly and promptly.
The Biggest challenge Fouzia had to face was opening up a business in Centaurus Mall, Even though she is still paying money from her own pockets but the dedication and passion in her is increasing day by day to keep this business going.
It was Fouzia's daughter's idea to introduce the concept of Nitro – cool, nitrogen ice-cream in Pakistan after her trip from Canada. It took time for her to review the idea but it was worth it. As it's very healthy and safe to consume. "People nowadays don't know how ice-cream is actually made or how many food colors are added to it to make it attractive" says Fouzia. Which is why me and my team members introduced live ice-cream. Ice-cream is made in front of our customers with no food colors and preservatives but only with the colors of nature. For eg if the customer demands for peach ice-cream, it will only look peachy because of the real fruits used in it not because of any artificial food coloring. We are not taking this as a business but more of a quest to provide people with the best possible ingredients they can get in the items provided by us.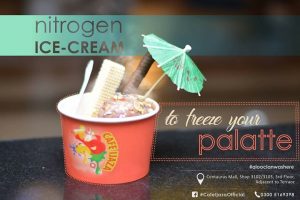 Last but not the least, we requested Fouzia and her team to share a piece of advice for all the budding entrepreneurs out there:
Starting a business isn't an easy job, you have to be patient for things to turn up in your favor because even when you are planting a seed, it takes time to grow, and it takes time to turn in to a tree and only then will it be able to provide you with a fruit. Same is the case in starting a business, you have to water it daily. It might give you money one day, or it might take money from you the other day but that doesn't mean that you end up becoming frustrated. Carry on the same spirit and enthusiasm you had when you started your business as things take time to happen, Continue to be patient as patience is always rewarded.
Startupdotpk wishes Fouzia and her team all the best in their future endeavors and hope that they continue to inspire us and make us proud.