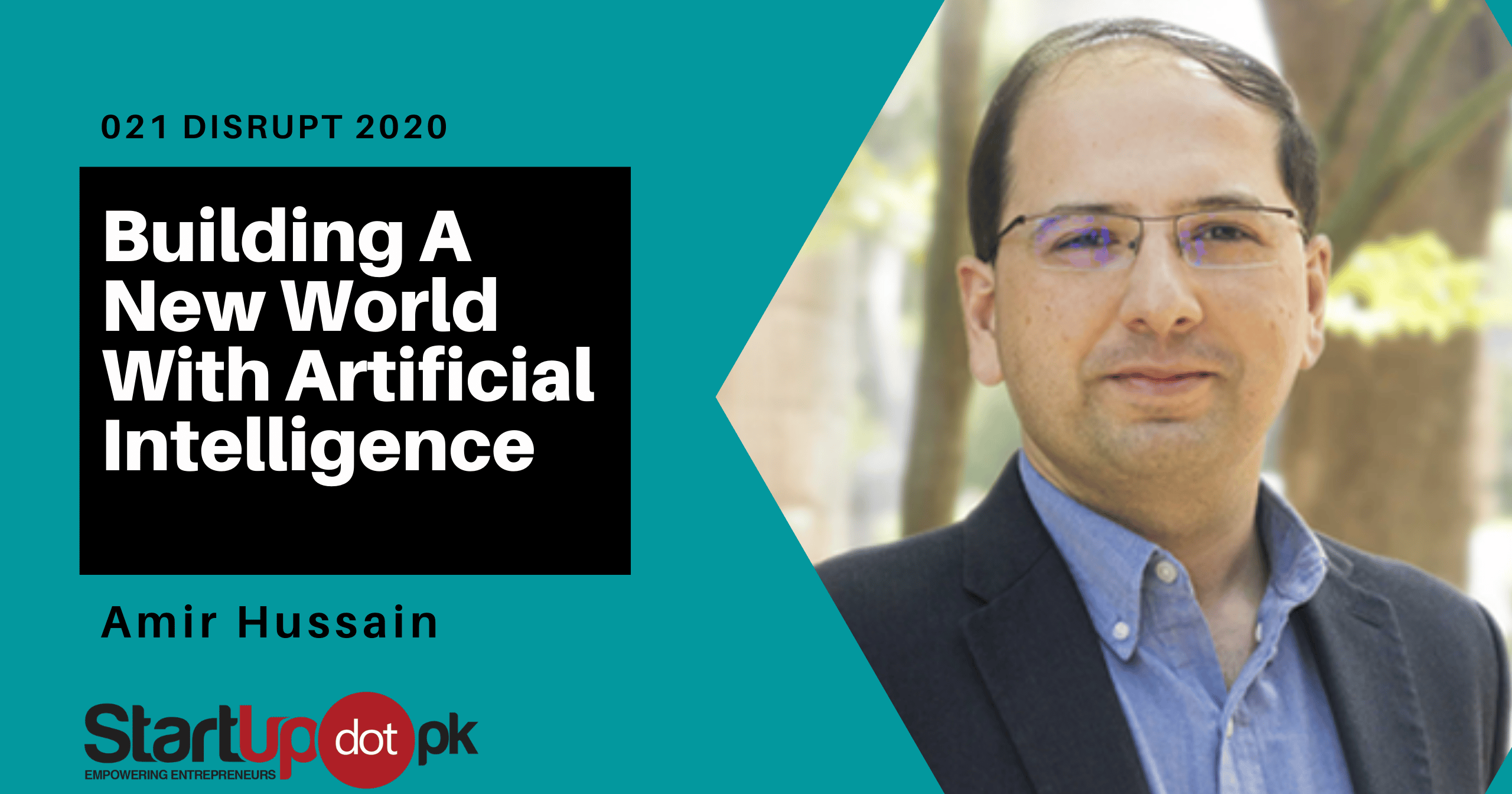 "We are in the middle of a

dramatic and broad

technological and economic shift in which

software companies

are poised to take over large

swathes of the economy

." –Marc Andreessen
The man of the hour has many accolades to his credit and an introduction befitting an ingenious entrepreneur. Mr. Amir Husain is an Inventor, a technologist, an author, and CEO at Spark Cognition. Having served in various prestigious boards, his experience and dedication to the field of technology is commendable. His talk on AI is all one needs to be convinced of the inevitable that the future holds.
---
---
Software eats the world:
Amir explains the famous phrase coined by Marc Andreessen 'software eats the world'. The physical act of consuming something by software involves resolving the issue of complexity in machines by reducing the mechanical constructs and replacing with a layer of software. He exemplifies a mechanical motor making use of software where all the complex components are replaced by software directing the motor. Thus, eliminating various parts of the mechanism and simplifying it.
---
---
Key takeaway
This could mean many blue colour workers in factories or mechanical workers may likely be replaced when their work is taken over by machines. However, this is unlikely to touch knowledge workers as their work cannot be done by machines in a similar manner as they perform it.
Let's take a step forward; How AI eats software?
Similarly, the concept of developers creating codes to perform various tasks is being replaced by software's creating codes to save time and enhance flexibility as per situation. The evolution of explicit instructions in to generic evolutionary algorithms is mind boggling.
The

evolution of explicit

instructions in to

generic evolutionary algorithms

is mind boggling!
---
---
The next big thing is AI building AI. Key points to consider about neural networks:
The idea of AI building AI is not programmed but learnt.
Neural networks have been around for decades and can take a lot of inputs, consequently building different complexities.
The algorithm for configuring the neural network is called back propagation.
If provided sufficient data neural networks can be taught anything.
Though there are various other technological advancements, neural networks are universal problem solvers.
At Spark Cognition research has been done on how to create built in technology whereby construction of neural networks is automated. These neural evolutionary structures will evolve the neural networks and their functioning.
Building genetic algorithms that enable to build neural networks.
Darwin platform is revolutionary in solving large number of problems and making neural structures that human mind does not think of.
---
---
AI in different industries:
1.      Airline Industry:
Spark Cognition, in collaboration with Boeing, has built a subsidiary called Sky Grid. It applies all of their AI capabilities to build 'safer skies' and the aim of it is not to have thousands of aircraft piloted by humans but millions of automated aircrafts performing missions previously not conceived possible. Registered with the official concerned authorities, the new AI creates optimal routes for the flight once the data is provided.
2.      Power Industry:
Amir discusses the inculcation of AI in power industry and examples' a power plant breakdown in South Africa, due to lack of training of the staff manning the power plant.  He tells how they have used AI technology in multiple power plants around the globe. The use of AI in turbines, costing $100 million each, has been a break through. The ability of AI to learn Physics and embed in physical systems around the world has been notable.
---
---
3.      Medical Industry and Pandemic Response:
During the pandemic Spark Cognition used AI in 6 major areas to aid local health:
It was used in creating prototypes investing in forecasting, using neural evolution.
It was used for aiding scans, data collection, sound of cough etc.
AI helped reach areas with supplies, which was difficult to reach or dangerous to send people. Sky grid technology enables to track Covid.
Contact tracing was made possible without tracking people on phones etc.
World's first ventilator was built with predictive maintenance in mind and an AI engineer was placed in it.
Swarm of drones used to manage health protocols in terms of IR reading and ensuring people observed social distancing.
---
---
4.      Cyber Security and AI:
The growing use of AI is converting, and will continue to do so, cyber security threats to AI threats. This involves hacking of big physical projects such as power and infrastructure etc. There is a need to research more on surface of these attacks and to find solutions.
Scope in Pakistan?
Scope of AI in Pakistan is tremendous. The use of it in agriculture can be greatly beneficial and the market for drones is promising. Amir Hussain believes the question is not whether there is scope or not but who will do it. Entrepreneurs have great opportunity in this context.
---
---
Conclusion
Thus, AI changes the world in a physical way. Amir believes it is a science and not a tool or technology, a way of thinking. Giving it the ability to learn, its usage is optimised in Manufacturing industry, in Power, Defence, Cyber security and Agriculture to name a few. Entrepreneurs with a vision in the future can achieve amazing results if they invest their time and efforts in this area.
---
---