The

world

will only

succeed

if we all

start  to think

and

work differently

, we need to

shift

towards

meaningful collaborations

and

partnerships

to achieve more!
Five years ago Unilever Young Entrepreneurs Awards was started to recognize and support the young and brilliant entrepreneurs. Since the launch of the Awards in 2013, 3,500 inspiring young sustainability entrepreneurs and their organisations, and provided tailored support and funding to 29 winners.
---
---
In these awards Unilever provide up to eight winners with financial support to help them grow – with the overall winner of the HRH The Prince of Wales Young Sustainability Entrepreneur Prize receiving €50,000. All winners attend a residential Accelerator Programme run by the University of Cambridge Institute for Sustainability Leadership, followed by a year of mentoring support completely tailored to their needs. That could range from business support through to personal development coaching – whatever is most needed to help that entrepreneur and their business succeed. And where it's right for both sides, we'll support the entrepreneur to open doors and make new business connections – whether that's within Unilever or elsewhere.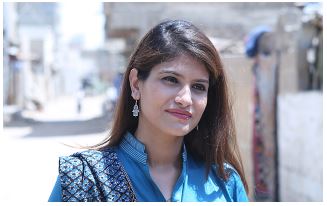 2016's HRH, The prince of Wales Prize Winner was Dr Sara Saeed, Sehat Kahani (formerly DoctHERS) delivers healthcare to underserved communities in Pakistan through engaging with doctors (mainly female) via internet-enabled technologies and on-the-ground clinics.
So, if you are working on an innovative and scalable technology or initiative – or know someone who is – which is contributing to one or more of these eight categories highlighted in the link below, then nominate them today!
---
---
The world's problems will only be solved with the ideas and talents of a new generation of leaders and changemakers who are challenging business as usual, and who are the future of sustainability.
---
---