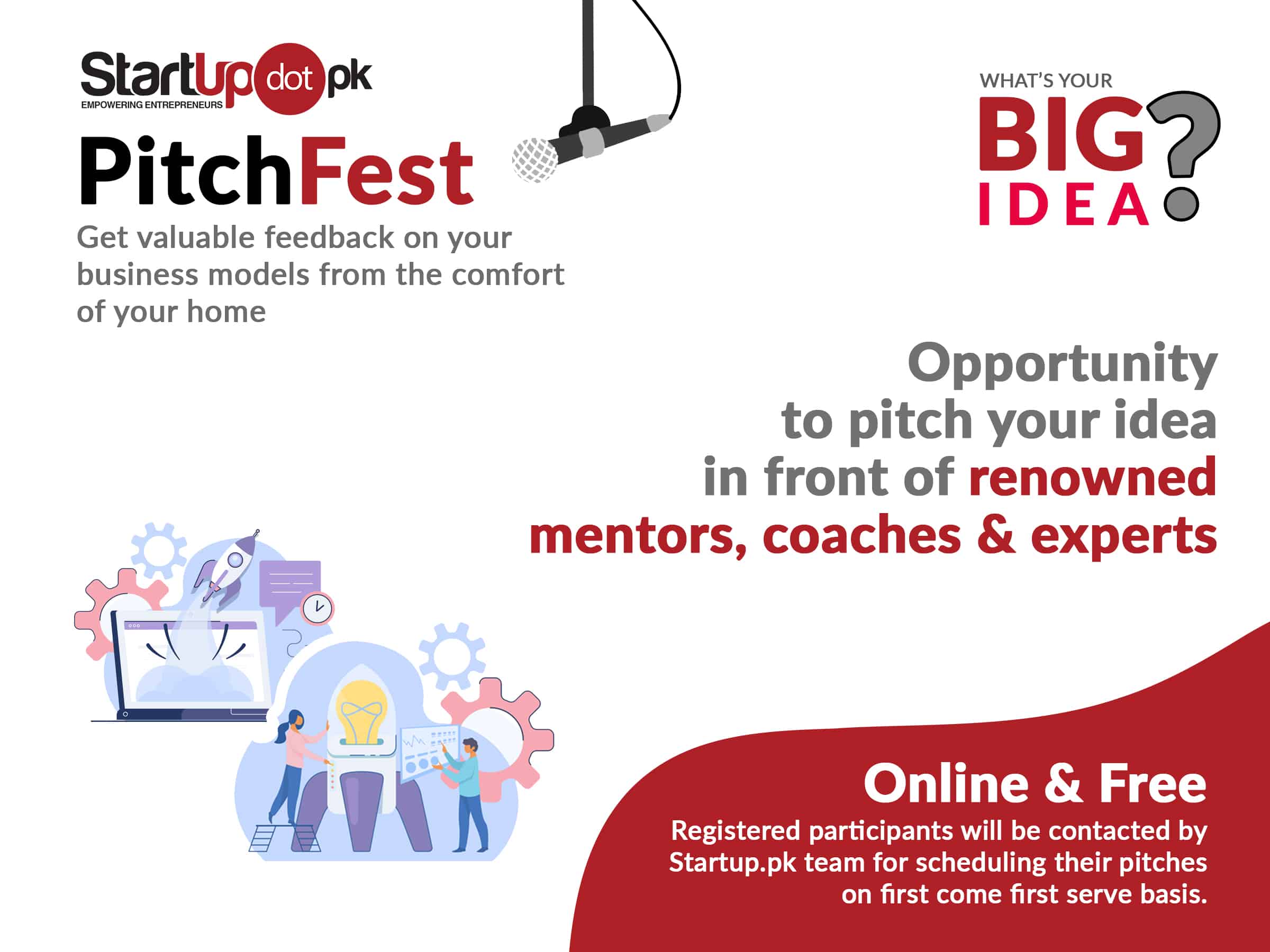 We, at Change Mechanics, believe in learning no matter what. Our mission is to contribute to the growth of entrepreneurship and innovation in Pakistan. In the light of the global pandemic when the growth of startups is stalling, we bring you an amazing opportunity to continue learning and refining your startup/idea from the comfort of your home.
If your mind is buzzing with questions such as;
✔

Does your idea work?
✔

Which areas do work?
✔

Which areas does not work?
✔

How to make it good enough to sell?
Then register now to the Startup.pk's Pitchfest as pitching will you provide excellent feedback and clarity.
---
---
Startup.pk's Pitchfest is an opportunity to pitch your business to a virtually live audience as well as an expert panel in order to get a live feedback from these industry leaders. A program of business growth opportunities and experiences for entrepreneurs which is designed to drive innovation, creativity, and entrepreneurship.
Registered competitors are given 3 minutes to pitch their concept to a panel of industry experts. After the time is up, they will be asked questions by the panel, and provided feedback by the judges for 5 minutes. Time is of the essence, so know your concept well, and keep it short!
And it is very simple. Just click on the link and register. If you are among the lucky shortlisted ideas then you will be notified through your provided contact information. Furthermore, startups can also sign up for Startup.pk's business consultancy service shop for more in-depth and one-on-one guidance sessions.
Here are 11 Startup.pk's Pitchfest sessions conducted successfully.
https://youtu.be/wYDOmA8S6RA
https://youtu.be/hCB3SsOspOI
https://youtu.be/0O_SpPrNIVg
https://youtu.be/J6xmgUy4evo
https://www.facebook.com/startupdotpk/videos/3069375979818450/
https://www.facebook.com/startupdotpk/videos/1781447748661877/
https://www.facebook.com/startupdotpk/videos/578514949759374/
https://www.facebook.com/startupdotpk/videos/2889372084524318/
https://www.facebook.com/startupdotpk/videos/3089327351182761/
https://www.facebook.com/startupdotpk/videos/281614389819218/