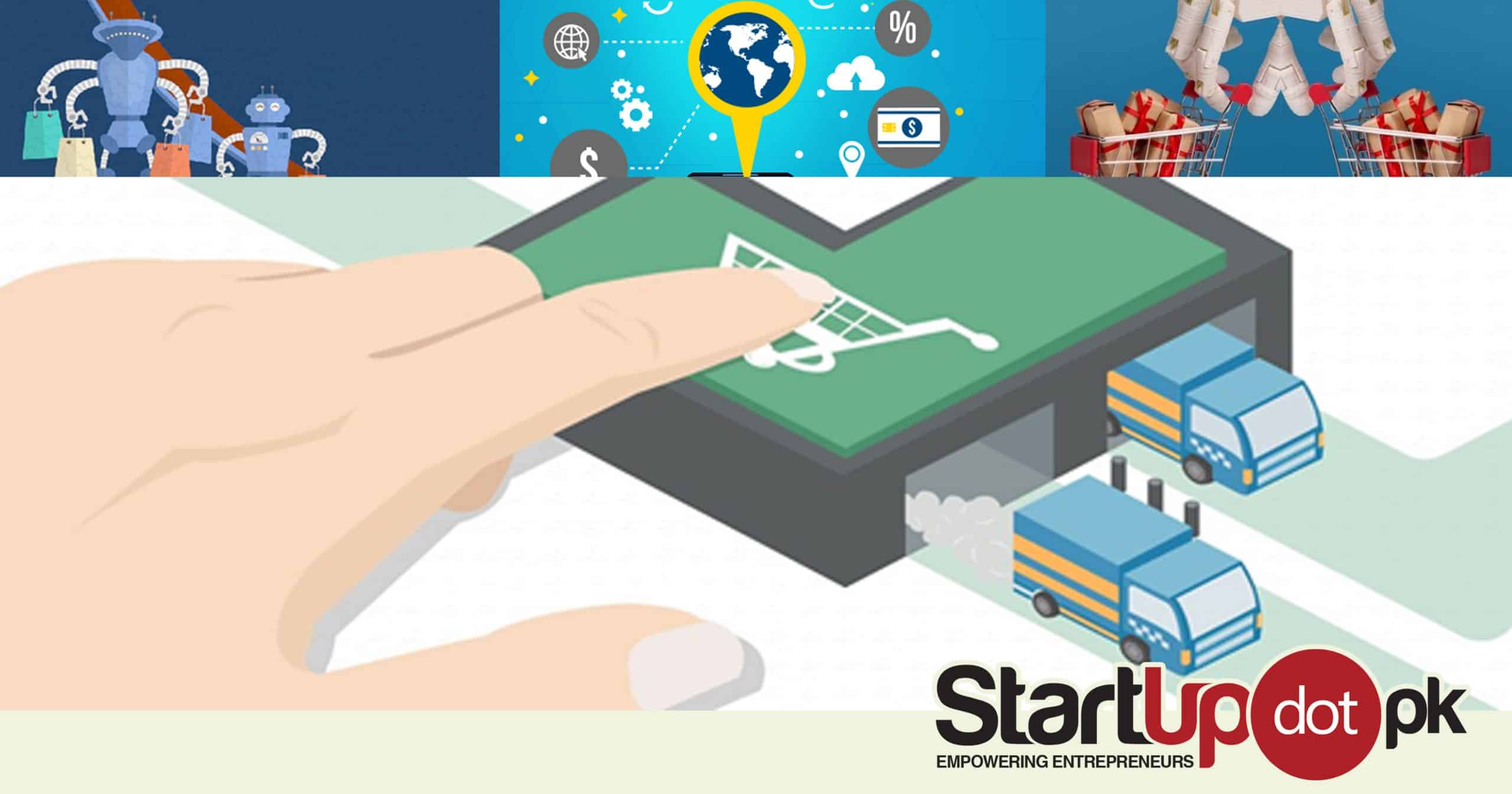 Since, the start of the year 2020 specially these past four months, the world has been facing a great economic fallout creating havoc far and beyond effecting almost every business area. No type of business is immune to the changes corona virus is bringing in the current quarantined world. Some industries are shaken harder as compared to others but at the end, everyone is scrambling to react and adapt to the new challenges created by this unprecedented natural crisis. While brick and motor retailers are facing a bigger calamity, online retailers also have to figure out how to react to this situation in a better way.
---
---
Right now, e-commerce business is the only business area that is helping in keeping things operational for both the country's economy as well as for the common man. It has always been successful but now this sector is observing an overdrive in sales as people are banished from public places and are shifting to online shops to meet their day to day needs. These radical changes in purchasing behaviour has brought new challenges and new opportunities in the current e-commerce landscape.
In order to tackle the new challenges and reap benefits from the emerging sales opportunities, both old and new e-tailers need to take measures that can help them react and adapt to this emerging reality in a smarter way. Some of these measures include but are not limiting to the following listed below.
✔ Develop a Cogent Supply Chain Response
It is well-known that China is a global manufacturing hub from which thousands of companies source their products and its lock-down is sending a disruption across the supply chain of many companies. E-tailers are particularly facing supply chain issues as they are scrambling to maintain their stocks and make deliveries due to unavailability of products.  In order to react to this scenario, some actions that e-tailers can take can be like finding new suppliers at local levels and/or creating backup suppliers so that the risk of a disruption is spread across various sources. Another measure that can be taken is to stock new products that are locally available for example some sellers are adding soaps, medical supplies, and other hygiene & personal care products to meet consumer demands.
It is also advisable to keep track of your current supply chain shipment routes, and keep some back-up routes to mitigate supple outages. Also, make sure to have close relationship with your suppliers. Talk to them and try to be well informed about all the areas of your supply chain. E-tailers can also go for a collaboration with an offline retailer where the offline retailer will provide the products and you will take charge of deliveries to general public.
✔ Refocus your Marketing Efforts
As public's presence on social media is increasing, marketing efforts should also try to cater these trends and go for social selling and digital marketing. It is time to reach out to the customers where they spend most of their time, and harness the power of social media in connecting and interacting with potential customers.  Build strategies to share compelling content and success stories on social media to build credibility and engagement. Content marketing can be very useful in attracting and retaining visitors and eventually turning them into customers.  E-tailers should also make use of PPC ads of relevant products that shall be displayed on search engines, social media networks, and websites.
---
---
✔ Make Your eCommerce Site User Friendly
Another important thing is to make sure that your website has the capacity to deal with increased traffic. It's a great point of nuisance for consumers when a website takes forever to process their requests.
You can optimize your website performance by making sure that:
It is not over loaded
It is easy to navigate
There are no unexpected crashes
It offers smooth checkout experience
It is optimized for search engines
It works smoothly on mobile apps
Adding useful functionalities to your website such as, 'Back in stock notification' or 'Informative banners' or 'multiple payment options', will serve you a great edge in user experience. Adapting your website's tone of voice to current need and concerns of people can also be great in boosting customer experience. If you have more sophisticated digital infrastructure, you can also offer virtual reality and image recognition options to make online shopping more interactive and interesting for customers.
✔ Respond Creatively to New Needs
As discussed before, customers are developing novel needs in this pandemic inflicted world. This makes it the ideal time for E-tailers to be creative and innovative in seeking ways to meet the changing customer's needs and targeting new markets. Those e-tailers who employ social listening tools and sell products targeted at basic needs of customers will probably make more sales. For instance, those selling grocery and staples, baby products, pet food, books, fitness products, electronics, sporting goods, etc. have seen increased website traffic because they are providing customers with what they need on a regular basis with the ease of online buying and home delivery.  In this regard, Walmart, a famous grocery retailer, serves a good example in how it is making itself relevant in the current crisis. In collaboration with social media channel, Nextdoor Inc, it has launched 'Neighbours Helping Neighbours' program which aims at helping consumers assist their neighbours in buying groceries too.
---
---
✔ Adapt Order Fulfilment and Shipment Strategy
With online sales on an overdrive, eCommerce sites are struggling to keep up with the mounting pressure of performing order fulfilment in the face of quarantine, lock-down, and curfew. Increased order volume is overwhelming the capacity of fulfilment and parcel shipment departments of e-tailers leading to significant delays in deliveries or sometimes even no delivery.  Among many other things to reduce fulfilment pressure, one thing that e-tailers can do is to prioritize the shipment of necessary products like medical supplies, food staple, household supplies, baby products, etc. over general product categories. Introducing essential bucket can also be a good idea to reduce the number of shipments going to the same address.  To avoid fulfilment failures, e-tailers should try to keep safety stocks at hand and make sure to take order only if delivery is possible to a certain area.
Another good strategy to reduce fulfilment pressure is to offer 'Buy online and pickup in-store' or 'Drive thru' service to customers where a customer can grab groceries or an online purchase without stepping out of the car. E-tailers can also go for the service of third-party logistics and delivery partners. Many grocery stores and pharmacies are now collaborating with UberEat and/or CareemNow as their delivery partners.
✔ Improve your Customer Service
Owing to increasing uncertainty and panic, having a customer support to look into your customer's complaints and grievances is very important for delivering superior customer experience on your e-commerce site. In Pakistan, many brands are selling their products on their online stores, but they have no customer support system in place to respond to the complaints of the customers or update them with delivery status. Having a call centre operated by people is now out of the question but having some chat functionality on website or pre-set guidelines can be very helpful to deal with service requests. It's also important to keep your product pages up to date with regard to product availability so that your customer knows what to expect and there are little complaint calls afterwards.
✔ Keep Your Customers Informed and Reassured
No matter how hard you try to make things perfect for your customers, unavailability and delays are almost inevitable these days. This requires making sure that you stay in touch with your customers and reassure them about your efforts in making timely order fulfilment possible. Keep them informed with the difficulties you are facing with respect to the stocks & deliveries and the measures you are taking to tackle these problems. Be transparent with them on the progress of fulfilment and don't be hesitant in being honest with them on any possible delays.
Not only that, you also need to inform your customers about what measures you are taking to ensure their safety like contact less delivery, disinfecting parcels etc. If you take them in confidence, you will be surprised to find out that how supportive and understanding they can be.
---
---
Conclusively, these are some of the ways how e-tailers can re-iterate their strategies to make it through this pandemic and adjust to the "New Normal".