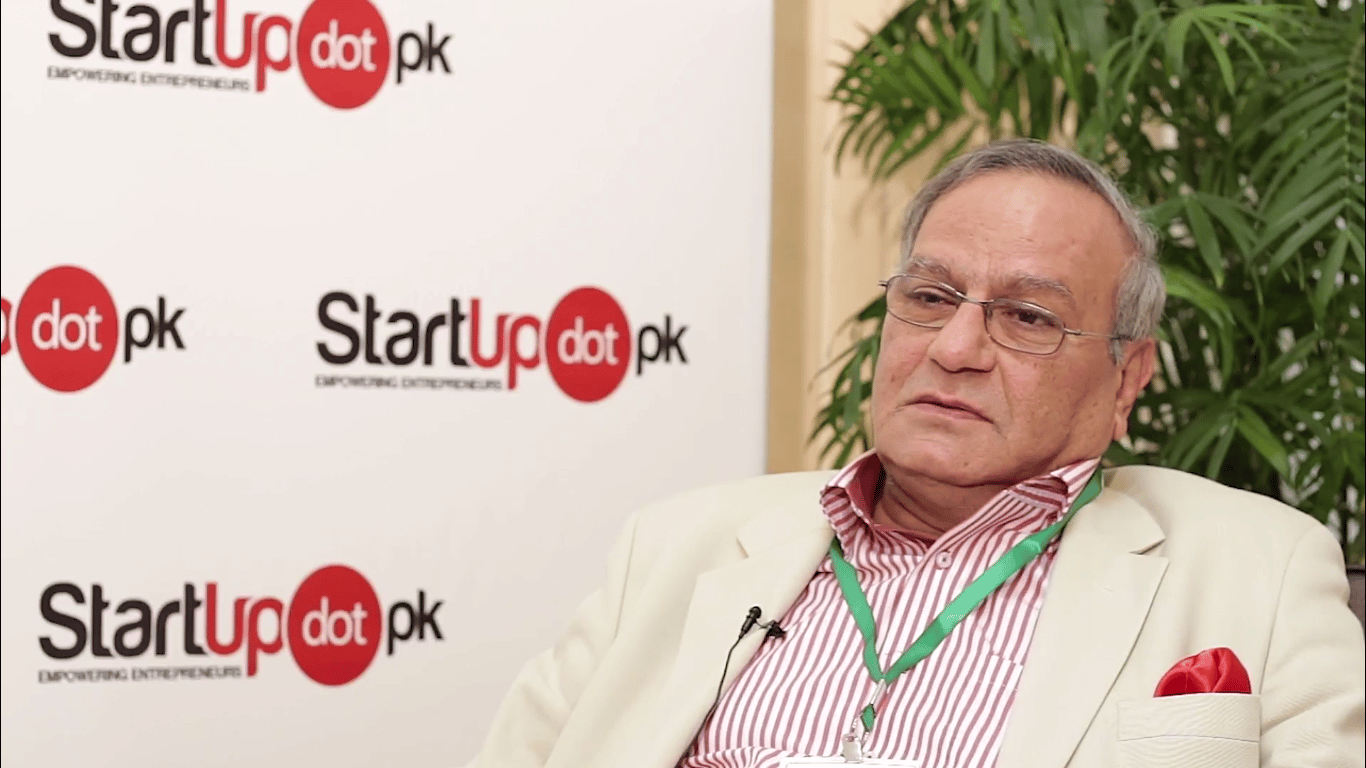 StartUpdotpk Talk Series is a podcast of the inspiring talks by experts from the world of entrepreneurship. We present you the opportunity to Learn, Unlearn and Relearn the Rules to Build a Successful Startup in Pakistani Entrepreneurial Ecosystem.
We had an opportunity to sit and talk with Mr. Mansoor Malik. He has a 33 year of experience in planning, establishing and managing national level, strategic, high-tech organisations. He has worked as DG Marketing and Industrial Relations Organization (MIRO), DG Technology Incubation Center, NUST, Commandant, College of Aeronautical Engineering, Risalpur. He is also the founding Vice President of TIE Islamabad Chapter.  In addition to this he has also worked as Chairman of IEEE Aerospace & Electronic Systems Society and is currently the Chairman of Kamyab Pakistan. His experience is versatile in different fields of technology, entrepreneurship and education.
In this exclusive interview, Mr. Mansoor shared his thoughts about the current entrepreneurs and how they are different from past.
[bibblio style="bib–font-arial bib–size-18 bib–recency-show bib–default bib–hover bib–shine bib–white-label bib–grd-6″ query_string_params="e30=" recommendation_type="optimised"]