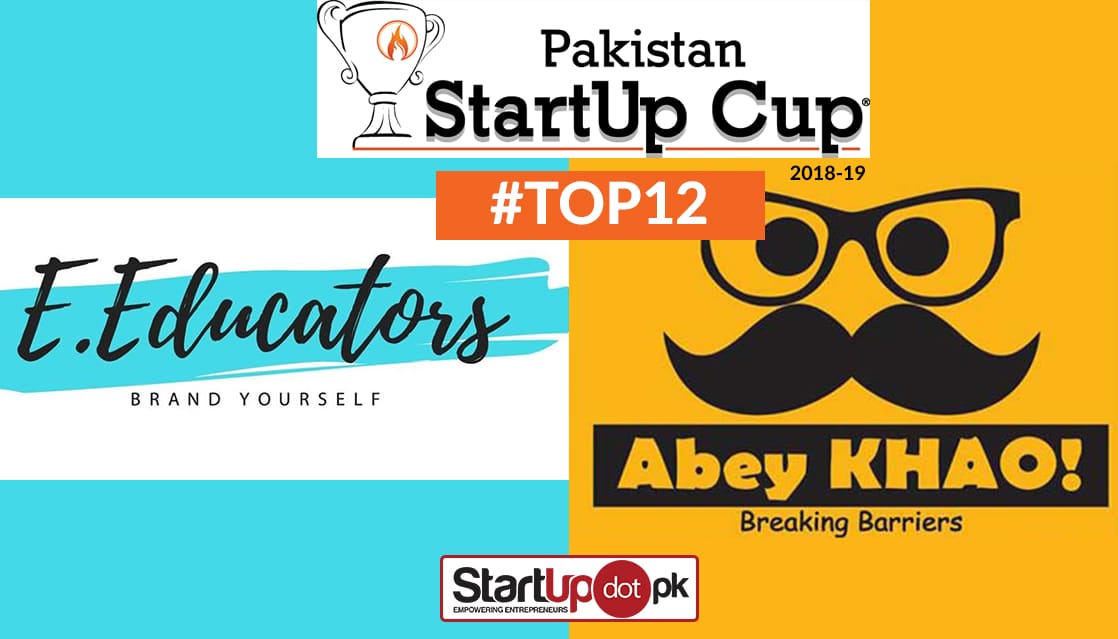 E.Educators and Abey Khao:
Over the years, this generation has witnessed a dramatic expansion in technology. It is amazing to look at the ways in which it is being used to solve difficulties that we face everyday, for instance travelling, shopping, finding accommodation, etc. However, now we are looking at startups that are trying to solve associated problems with Education System in Pakistan and E-Educators is one of these innovative startups.
E-Educators has created a platform for young minds where they can explore their talents and potentials. However, the unique aspect about E-Educators is the realization that children need more than academic education to develop as a person. Their students can opt for different courses and programs and they can also find the training they need to sharpen their personal skills, personal development, and academic education. The founder Rabia Armghan is a very passionate and committed person and she has already turned her students into her fans.
E-Educators believes that there is potential to grow in every individual, and when there is so much potential available, it is important to establish a platform where they can learn to use this potential in the best possible way. To achieve this mission E-Educators has designed its own courses, and gives special mentoring training to their teachers.E-Educator's team believes that a child's mental health should never be ignored, and children must not look at education as a burden but rather a fun activity. To make this possible they have made sure to add innovative aspects to their courses that let students explore their unique talents.
E-Educators believes that Pakistan Startup Cup has exposed them to new opportunities. Mentor-ship is one of the most important ingredient for any startup in its initial stages. E-Educators had the opportunity to pitch their business model to the mentors at Pakistan Startup Cup. They believe that mentors have helped them pave their startup journey, and have also helped them turn their idea into a proper business model that is now successfully operating in Pakistan.
---
---
The idea and mission behind Abey Khao is just as unique as its name!
The founders of Abey Khao are two siblings who came up with this idea at a very young age. However they were unaware of the legal challenges they were going to face on their journey, until now.
Abey Khao wants to break the communication barrier for our deaf community by encouraging people to learn sign language. At Abey Khao, everyone is ordering their food in sign language! Because if the deaf community can learn our language why can't we learn theirs? Abey Khao believes that our deaf community should feel proud of their identity, and as a society it is our duty to make it easier for them. By breaking the communication barrier they want to recognize them as equal partners in opportunities that are available to us. Ayesha is one of the founders, and she is a bio-scientist by profession however, she believes that over the journey with Pakistan Startup Cup, Abey Khao has become her passion. Ayesha is willing to face any struggles that come her way in this journey as she looks at it as an opportunity for her to give back to the society.
Abey Khao believes that in the idea stage they did not look at the bigger picture and did not consider the legal challenges they were going to face. Mentors at Pakistan StartUp Cup helped them in identifying associated problems with paperwork and legal requirements and guiding them towards solutions. Their journey with Pakistan Startup has helped them a lot in building up their business model.
Abey KHAAO| Top 12 Islamabad Business Model Scorecard Session
---
---