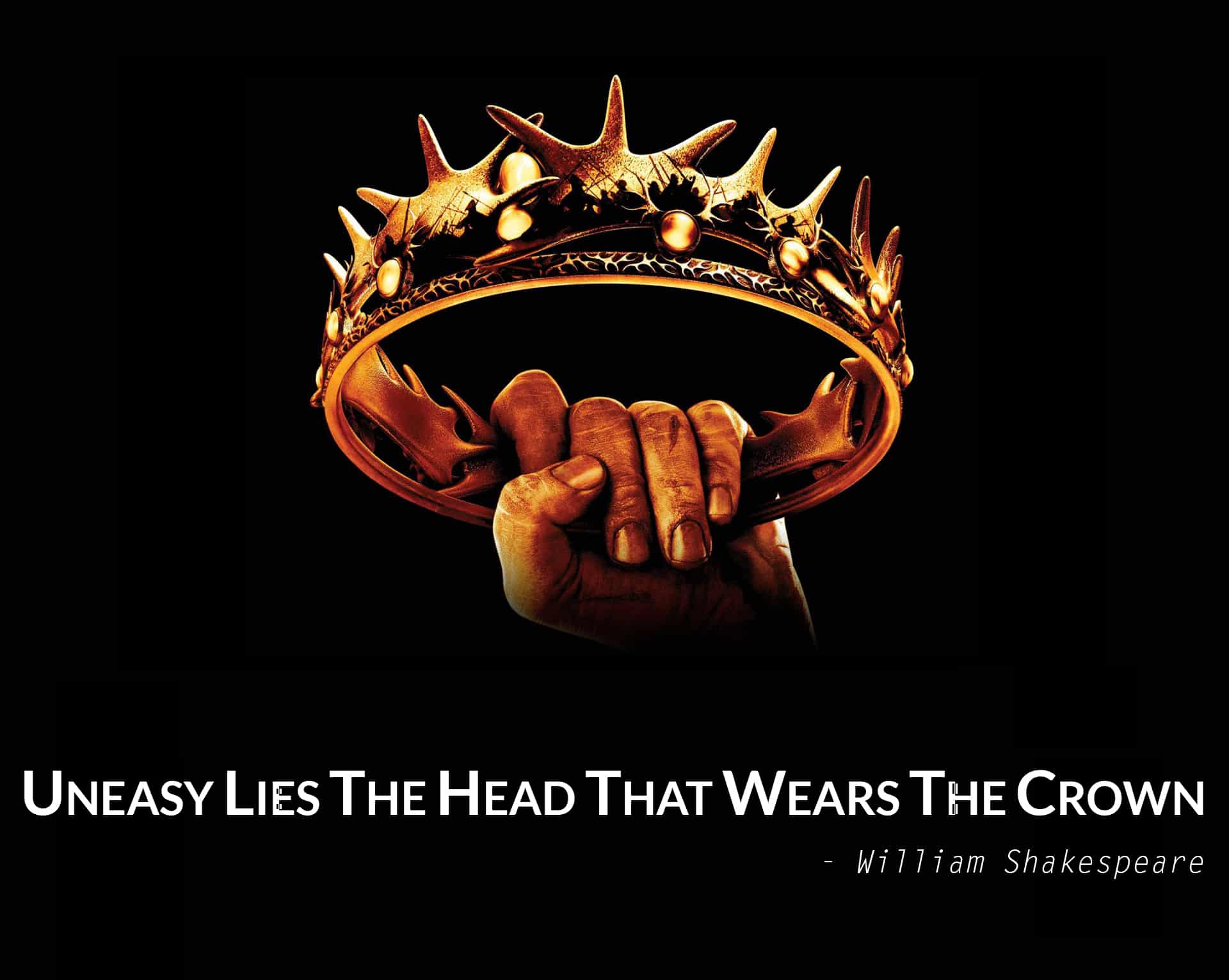 Disclaimer: This Article is updated by
Yusra Qasim.
---
William Shakespeare once said,

"Uneasy lies the head that wears a crown."
You may have read it or heard it before.  But its actual implication and real meaning is revealed to those who have tasted, at some position in their lives, the privilege of being a leader.
It's a privilege with greatest responsibility and power. You are going to steer the direction of a tribe, community, company or even a small group of people towards the road of progress or put the train on the destination to failure. Having the entitlement of a leader is a very pleasant sound. Not everybody can for bear the burden of decisions, and their enormous impact on the lives of many people directly or indirectly.
---
---
To be a start-up leader it takes a very different frame of mind-set, values, focus, and tasks-to-do which will either enhance the growth of your company or doomed it to failure. And that's depends upon your foresight, ability to make effective and timely decisions. In short certain unique qualities are pertinent to be a start-up leader.
Traditionally, there are two popular models of leaders: Transactional and Transformational. In transactional mode, leaders focus on performance based on day-to-day activities, supervision of employees, and motivation is external-oriented.
While in transformation phase, leaders focused on vision. And leaders of this sort work on keeping their employees motivated, design strategies for them, and delve in the art of team-building.
What kind of leader are you?
Let's dig it a little more deeply. The summary of another broad category of unique leadership styles is provided by Murphy.
1.Idealist:  As the name suggests, they are effusing with positive energy and want everyone involved in making a product to grow. They are open to new ideas, and diverse opinion which breeds creativity. If you are an idealist, you'll give people space to speak their ideas openly without bossing them too much. Meg Whitman is the common example of this.
2.Pragmatist: They are high achievers, competitive, and goal-oriented. Their standards and expectations must meet to have peace for themselves and employees. However, they can be hard on employees for better work efficiency. Jeff Bezos is the dominant example of this category.
3.Steward: These are the ones who show dependability, loyalty, and a high regard for rules, cooperation, and engaged employees in a very cohesive manner. Under their guidance, team wins. Moreover, if you are related to these types, you'll be assigned to the critical departments of an organization where people from other departments also show trust and faith for you. Ginni Rometty CEO of IBM is an illustrated example of this type of steward.
4.Diplomat: If you are a diplomat leader, you won't like war situations among employees. One of their key ability is to create and resolve issues among people in a very peaceful manner. They are the social glue, and they form strong bonds with team members which help in extending their influence to others hearts more effectively. Sheryl Sandberg COO of Facebook mentioned is an example of Diplomatic leaders.
Do you know WHY matters?
https://www.youtube.com/watch?v=IPYeCltXpxw&feature=youtu.be
If you aspire towards strategic leadership, then you need to follow this guidance from Stanford University's Graduate school.   Gen. David Petraeus discussed things which a strategic leader needs to do to be an effective leader. He has discussed primarily four things:
Prepare for opportunity: A strategic leader doesn't wait for the last time preparation phase. When opportunity knocks at the door, he is ready to grab it and turn it advantageous for the team.
Small Ideas sprout big ideas: You need to focus on small ideas as well. Many creative ideas are attached with these smaller ideas. And it's your duty to simplify those ideas for other members for making them understandable.
Tell the truth: Lies may save a moment of discomfort but truth is the ultimate guardian for creating trust between you and other members of the team. In the start-up launch there are innumerable hardships as leader you have to face. The good strategy is to involve others in your problem too. Their involvement can breed innovative solution.
Own your Mess: As a leader you have to assume a greater responsibility too. And owning to your mistakes, and bad decisions and miscalculations is a way forward towards your learning and improvement as a leader.
What are those essential qualities that we need for a successful leader of start-up?
There could be many but we have rounded up top 5 qualities.
1.Art of Listening: There could be no effective leader without mastering this art of listening to its employees, and customers while making decisions.
2.Self-consciousness: You need to be self-aware only then you can aware fully of what others are saying and what they are missing.
3.Visionary: Leaders must have vision. You do not only layout the plan of the company but motivate your employees to work hard to achieve that dream. Your confidence to realize the vision can be booster for your team members as well.
4.Humble: A leader ought to be humble. This is a quality to practice not to preach.
5.Be decisive: You ought to be very decisive in the matters of critical importance or things which can impact on the quality of your product.
Can you learn to be a good leader?
Plenty of people would say that this quality is inherent in human beings. No doubt some people have natural talents for it. But you can learn and acquire the qualities of a start-up leader through an intentional practice in your daily tasks to making crucial decisions as an executive. Hence, as much as inbuilt qualities matter, one can also fit themselves in the unique list of qualities of a start-up leader through consistent practice.
---
---
---
Disclaimer: This Article was written by Junaid Ahmad and published.