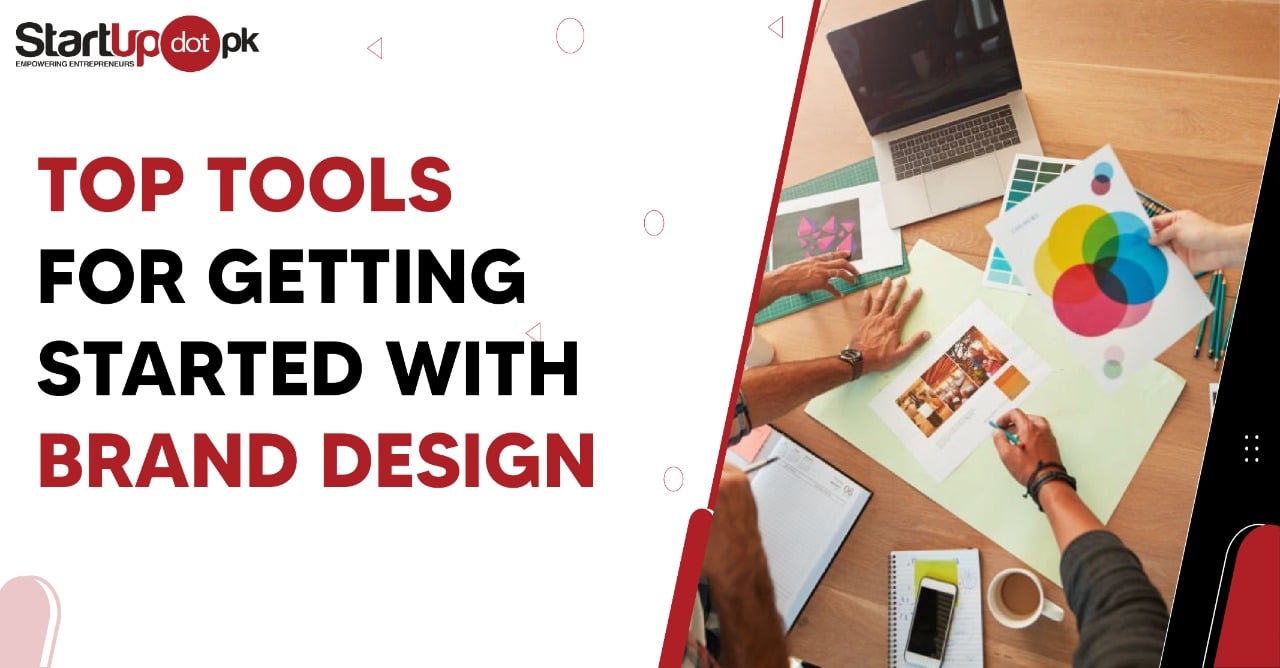 While building your brand, you must be able to attract new consumers and keep them as lifelong clients. It's clear that this doesn't just happen since it's one of the main issues that entrepreneurs face. The right branding tools may help your organization attract customers. You should understand how the theme, colors, fonts, and pictures influence your customers' selections to select the ideal graphics and advertisements. When creating a design, you must have a creative, imaginative, and distinctive style as well as tie it to your business.
Every component of your marketing strategy needs to accurately represent your brand, so consistency is important. But maintaining a consistent brand identity and voice may be challenging given how complicated digital marketing has grown and how many various channels organizations now need to consider. By using branding tools, you can make sure that each interaction, statement, piece of content, and marketing action you make accurately represents your brand.
How Do Branding Tools Work?
Simply put, branding tools assist companies in 
Building a brand and a solid web presence

Boosting the exposure and awareness of the brand

Establishing brand standards

Enhance the standing of their brand among clients, business partners, and the target market.
Design, social media management, and marketing tactics are just a few of the many areas that branding tools may cover. We've gathered some of the most well-known tools and resources to help you design the finest brand identity possible. Additionally, we categorized everything to make it easier for you to find what you need.
1. Design – Canva
Canva is a website with graphic design tools that is used for many different design projects, including creating logos, and designing posters. It's an excellent option for both experts and beginners because of its simple editor and professional themes.
It's simple drag and drop editor makes it easy to place components within the design template. Due to the high-quality templates, Canva designs frequently have a professional appearance. Furthermore, more than a hundred templates are available on Canva for quickly creating designs.
Canva makes design simple, especially making it an excellent logo builder for beginners. Although it offers fewer modification options than more sophisticated applications, the designs you make with Canva's templates are certain to appear gorgeous and expert.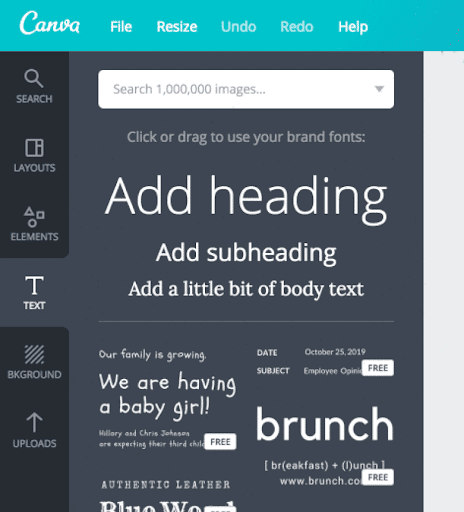 2. Search Engine Optimization and Management – Google Ads and Google Ads Editor
Search engine optimization (SEO), which involves ranking for the appropriate targeted keywords to enhance your company's online profile and increase brand recognition, is considered by every effective marketing plan.
You may use Google Ads as a product to advertise your company, aid in the sale of goods or services, create awareness, and boost website traffic. Using Google Ads and Google Ads Editor, you may create and modify your ad campaign at any moment, including your ad text, settings, and budget. 
Your Google Ads accounts may be edited offline using Google Ads Editor. Additionally, you can use the editor to manage multiple accounts at once. You may quickly expand or collapse different sections including campaigns, ad groups, advertisements, and keywords.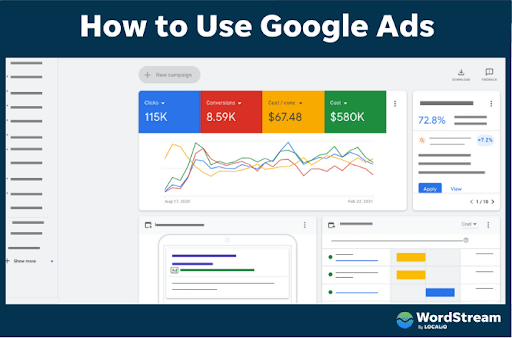 3. Visual Branding: Piktochart
Your brand identity should be reflected in all infographics, unique photos, and other visual material. Each design element should adhere to your color palette and style requirements. While nothing compares to having a staff of skilled graphic designers to create infographics whenever you need them, but if that is not practical, you can use visual branding tools to create interesting infographics, posters, flyers and much more. To produce expert graphics, photos, and artwork on your own, Piktochart is a terrific tool. (Canva can also be used)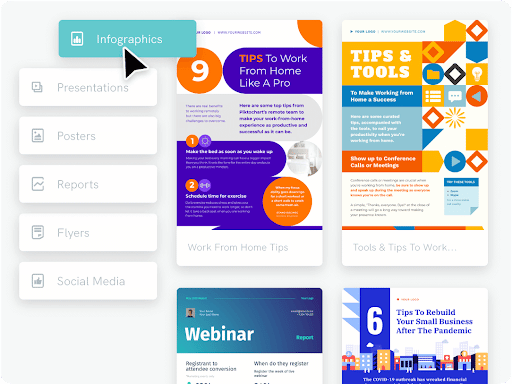 4. Video Branding Tools: Wistia
A comprehensive content marketing plan must include video content. Obviously, producing quality video content isn't cheap, as anybody who has dabbled in the world of video can attest to. Adobe Spark may be the industry leader in terms of video branding software, but if you're not a skilled animator or cinematographer, you can find it difficult. However, there are platforms for video branding that may help those of you who don't have the resources to hire a full-time staff of video animators.
Wistia is a video platform where you can create, host, market and analyze the video. It has a tonne of customization choices to its video-hosting platform so you can add brand logos, change colors, overlay text, and include calls to action. Wistia offers a free trial, but to use all its features, you'll need to pay for a subscription plan.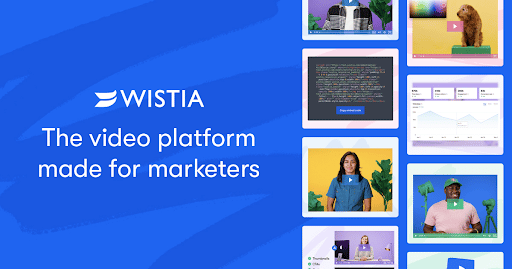 5. Social Media Management – Buffer
As crucial as content development is the management and publishing of that material across various social media channels. It may be unpleasant and exhausting to keep track of everything because various platforms have different requirements. However, there are tools available to assist you.
Buffer is a major player in the social media management area. It enables you to manage your company's social media presence across at least three platforms. It works with Instagram, Facebook, Twitter, LinkedIn, and Pinterest. Buffer's free plan offers 10 post schedules. You then specify the time and day for the following piece of content in your queue to automatically post. It also allows you to shuffle the queue, which is useful if you make social media material in batches on the same topic. You may mix your articles so that they appear in random order and provide diversity on your feed. Another useful tool Buffer offers is Google Analytics tracking, which allows you to observe how much traffic your social media postings are generating. It enables you to design brief landing pages to enlighten visitors about your company and lead them to your website and content outside of social media. 
Free edition does offer good features, but it has excellent premium features too. So Buffer is an excellent place to start if you intend to build up your social media marketing operations.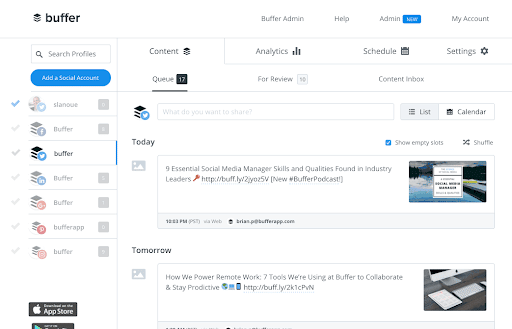 6. Content Writing – Copy.ai
Once you've completed all the design work, it's critical to decide what words will appear in those designs and which phrases will represent your company. And creating content is not a simple task. However, owing to AI-assisted technologies, content writing prompts and tools are becoming cleverer and may greatly aid you. Copy AI is a fantastic tool for writing assistance.
Copy AI is artificial intelligence (AI) writing tool that claims to save you time and help you eliminate writer's block and create marketing material in seconds. Copy.ai provides an easy-to-use interface, templates that help you decide what to write, and it's straightforward to use. It also produces high-quality results. It also has many other unique characteristics, such as passive to active voice, tone changer, and others. It won't generate lengthy form material in seconds, like full blog articles in one click, but it can assist with developing content like blog titles, outlines, pointers to paragraphs, blog intros and outros, and the like.
Copy.ai may be used to produce a variety of content formats, such as marketing copy, Instagram captions, social media postings, lengthy content, and so on.