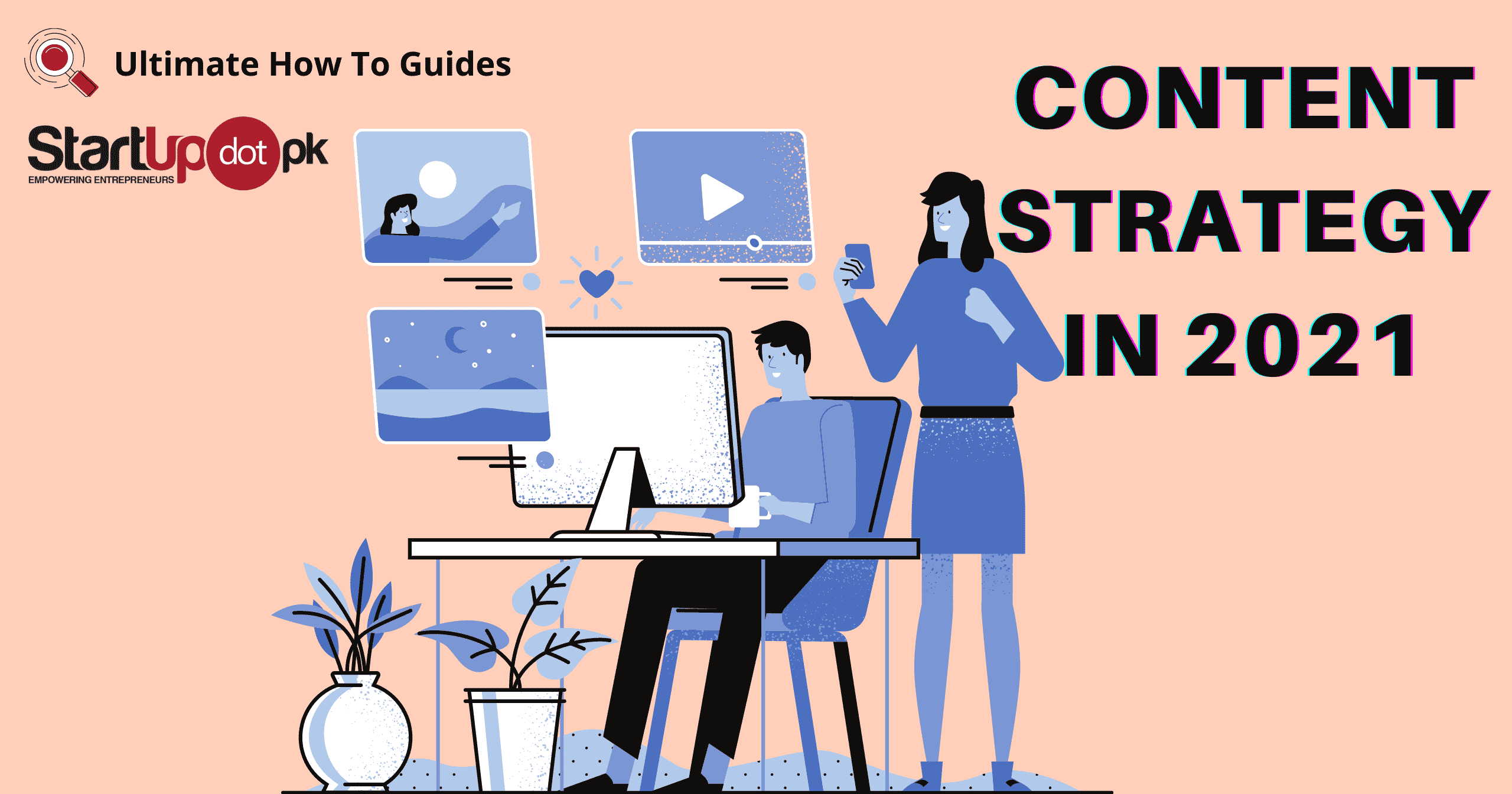 Why is content the

'Queen'

?
Safwa Mir makes us believe that, 'Your brand is the King and Content Queen!' This is the prime example that the content should be so compelling that it changes ones perception, like mine was changed when
Safwa argued that we are consuming content by the minute and that for years, the concept of "Content is King", has been hard wired into our brains and the marketing departments have done a great job at plastering this all over their campaigns…'.
But the tables have turned and like the game of chess where the queen is the most strategically important piece, content is now the most important ingredient.
Content is information that is relevant in a given context and has a form shaped by the medium through which it's transmitted. Content is as important as the design and aesthetics of your website because it drives search engine optimization [SEO] results, increases traffic to your page and establishes your organization as an industry leader.
---
---
What is effective content?
There is no set formula to success and neither is there one for effective content. The reason that some succeed and some fail is that, to be effective, content has to be more than just good. It must have four characteristics; it must be compelling, fulfilling, convenient and efficient. This list is by no means a conclusive one but merely the tip on an iceberg in content writing.
Compelling
Content needs to promise value. It should address needs that are immediately relevant to the target audience. Make this clear in the title; the more attractive you make the title, the more likely people are to click on it.
Clearly, there is potential for "over-promising," but the key is to state briefly why your content is of interest to your audience.
For example, if you have created something that offers information to a certain industry sector, make that clear in the title rather than using a general heading.
Fulfilling
Having promised value, the content must deliver it. Not only does this avoid the negative effect of disappointing the reader, but it also increases the chance of the content being further recommended amongst peer communities.
It is worth noting that expectations take many forms. First of all, you have made a promise in the title and should follow this through with the content, but also be honest; your readers will thank you for it.
Convenient
The content must be provided in the most convenient and appropriate format for the target audience. For example, complex information might require illustration that cannot be easily delivered via a podcast.
Similarly, a distinction should be made between content that is designed for print and that which is designed to be viewed on-screen. Ideally you can offer the content in a number of different formats, allowing your audience to choose.
Efficient
Content costs money, so any content creation schedule must be carefully managed to maximize efficiencies. Repurposing into different formats, such as filming an interview with the writer of a whitepaper, can extend the effectiveness of a piece of content.
Content can also be repositioned for a different audience with a small and inexpensive amount of careful editing, for example, to suit a specific industry sector or region. Read about the importance of marketing your content in our Ultimate Guide to Content Marketing in 2021.
The key, as always, is thorough planning. Once you have decided on the subject matter, the formats, and the people who will be creating the content for you, write out a plan that makes the most financial sense.
Most of this is common sense, but do try to bear these four points in mind and make sure your content works as hard as possible for you.
Read more: 'The Future of Digital Marketing with Neil Patel' here.
Writing Effective Content can be a challenge!
Although there is no secret formula for writing high-quality content, these are several tips that can help improve the quality and quantity of your written material:
Write a Head-Turning Headline. This determines whether audiences will read the rest of your work. If the headline doesn't spark interest, stir an emotion or make the reader want to learn more about the topic, you simply won't achieve the desired results with your content.
Create content that Grabs Their Attention. You have three seconds to keep readers engaged after the headline. The first sentence also plays a role in determining whether they read the rest of your content. As a result, it should capture the reader's attention and smoothly lead them into your story.
Do Your Research. You must have extensive knowledge on the topic you're writing about, especially in the B2B market. Include statistics, data and metrics to establish credibility and support your claims.
Keep your focus on Single Purpose. You should identify at least one key message you'd like to convey before you create your content. Keep this in mind when writing and tie your content back to the main point as much as possible.
Display a unique tone. The content you publish is the voice of your company and it should be unique to your company's personality. It's important to align the tone of your writing to your target audience, business goals and brand.
Optimize Digital Content. The best digital content often consists of short paragraphs, short sentences and bulleted lists. Digital content should also be optimized for search using SEO best practices and the latest SEO content strategies.
Edit Your Work. After you have created a first draft, go back and consider how you might polish the rough edges of your writing. In most cases, writing improves as it goes through a revision, even when it has been drafted by experienced content creators.
Effective content writing is critical in turning site visitors into satisfied customers. It's not just about getting content out there but it's also important to produce high-quality content. A well-written content will enable the website being ranked better.
Read More: Why is digital marketing important and essential for start-up growth?
What is a content strategy?
According to Justin McGill, content strategy refers to the management of pretty much any tangible media that you create and own: written, visual, downloadable. It is a piece of marketing plan which evolves with your idea and demonstrates what you bring to the market. Content creation is not only important for the growth of a business but more important is how well-planned it is.
How effective is content strategy for brands?
Written content is the most effective way to target your SEO, generate leads, and give your brand a human identity.
As consumers shift out of the conventional advertising world and into the digital sphere, your online content will become more and more valuable.
Content has come a long way from the days of print advertising. With the introduction of SEO and digital marketing, content has become the most effective way to get your brand into the digital sphere. Consistent, high-quality content writing is an invaluable way to connect brands with their consumers.
Content also improves audience engagement and retention. Good content should be clearly written, emotionally engaging, and include SEO best practices like keyword research and integration.
Ultimately, you want to write content that people want to read. Great content suits your brand personality, educates your audience on your products and services, and creates avenues for future consumer visit.
Consistency is also important when delivering your written content. Weekly, bi-weekly, or monthly posts will keep your content at the top of search engine algorithms and ensure that your message is consistently delivered.
How do you know if it's working?
Content marketing is effective for driving sales, but only when it's implemented properly. Good content attracts consumers with unique, thought-provoking ideas that are organized well. It also tempts them to engage in a conversion on your website through a final and brief call to action, whether you encourage them to buy a product, sign up for a newsletter, download a piece of software, or fulfil another goal.
Content produces brand recall, which increases engagement
According to a 2015 IBM Digital Experience Survey, 56% of marketers believe that personalized content promotes higher engagement rates as personalized content helps consumers remember a brand and also encourages them to engage more personally with the company in question, thus introducing a positive feedback loop that benefits both the customer and the company.
Since there are a lot of steps between publishing content and seeing returns on your creations, how can you measure content marketing effectiveness? The key is to look at the right numbers.
Clicks, views, and time on page
If content can't attract the attention of your audience, it can't help your business. The relation between the three is essential an interconnected. Before content can become useful to your marketing strategy, you have to quantify clicks and views. These raw numbers will provide you with the basis for gauging the effectiveness of your content marketing, and they're readily available through programs like Google Analytics.
Even though clicks are helpful, but you want to make sure people stay on the page, too. That's why it's important to check the average time on a page. If most of your views are for a couple seconds, viewers might have liked your headline, but the article didn't answer their question or solve their problem. On the other hand, if they stuck around for a few minutes, you can safely assume that they read what you have to say.
The number of clicks will help measure quantity, but looking at engagement can show you quality. Comments are positive signs that you've created something useful and informative.
When a person comments on any piece of content from a blog to a video, that user is expressing their interest in what you have to say. Something you said or displayed resonated with them on a personal level.
Shares
Social media makes it easy for users to share content with friends and colleagues. Whether they're using Facebook, Twitter, Pinterest, or another platform, a share is not only a sign of your content's quality but it's also a sign of the user's trust in the information.
If someone is taking the time to share your content with their social media followers, it clearly made enough impact that he or she wanted others to know about it. Once it's shared, someone else can see it and take the same course of action. When users take your content to social media, you can be sure that you've created a quality piece of content and your outreach drastically increases with every share.
Downloads
Sometimes, large pieces of content can be so valuable that customers may want them for future reference. If you offer a download of something you've made, you can track how many people have used it as a measure for its quality and popularity.
Whenever someone downloads a white paper, video, or infographic, you can be sure you're reaching potential customers through your content marketing strategy. You can use downloads to your advantage even more by placing them behind a "gate," requiring users to enter their names and email addresses before downloading as is seen on many websites.
With their contact info, you've just generated a sales lead. Now you can follow up with them on the topic of their interest via email and work to turn them into paying customers. These greatly help brands.
Conversions
A "conversion" is the name of the end-goal of your content. This can be the most effective indicator of your content marketing effectiveness. Despite all the indicators converting customers has to be the end goal. The best part about quality content is that it can continue to gain conversions throughout its entire life, which is basically the life of your business.
If you keep content up to date and easily accessible, you can continue to bring in conversions and earn qualified sales leads indefinitely. The older it gets, the more chances it has of attracting sales leads and encouraging conversions, if you maintain it. You just have to make sure it's high quality.
---
---
Conclusion
With that in mind, content marketing is an effective addition to any digital marketing strategy. The best plan for your business is to create a system specifically for your needs so that you can measure the results relevant to your strategy and deduce from it how well it's working. Let us help you learn more through our sessions and mentoring workshops.
---
---