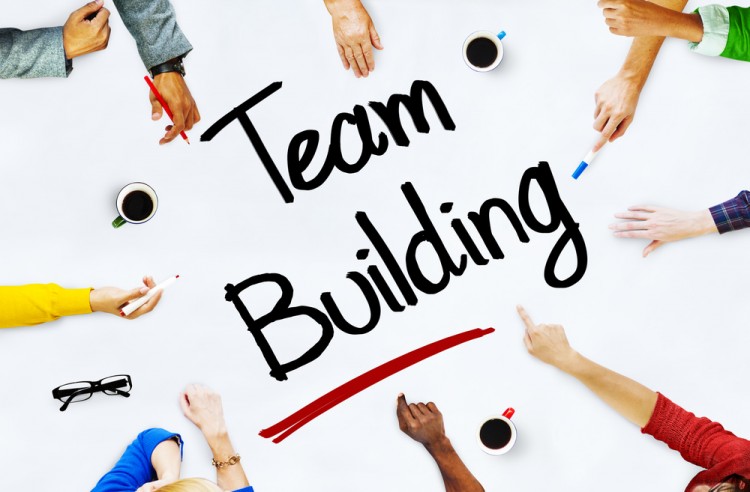 Here's the secret and a well-established fact, "successful startups need successful teams". Team building provides the solid foundation on which the future growth, direction, and evolution of your startups is going to be build. You need to invest some real effort and considerable amount of time in building a team for your startup before you venture on a startup journey. If you compromise in this regard, and show laziness and lack of preparation in hiring the right kind of people.
BELIEVE

 it in

YOUR heart

; you have

BOARDED

on a train to

FAILURE

.
There are 3 main reasons for focusing on team-building process to motivate you further to spend time on this step.
First, investors's analysis. When you begin the process of raising funds for your startups they'll be asking about the team you have for your product. Yes, they do consider other things like business model, and ROI but team also goes through their scrutiny.
Growth factor is also directly proportional to the effectiveness of team. Your future goals for the development of product, and your vision of company depend upon drive, creativity, and brilliance of your team behind it.
---
---
And members of your team may be diverse, and of different personalities. But they are building a culture, and becoming a family of your company. Their behavior and attitude would be shaping value system of your startup. That would have lasting and long term impact on your company.  
Now the things to keep in mind while building an effective team for your startup are given below in a very succinct manner.
Start with co-founders: Yeah, co-founder is the part of your team. It depends on their numbers. They can be one, two or more. They would have enormous influence in decision making, and power dynamic affecting the other members of the team too. Having clear-cut established spheres of functioning they will be dealing is better than wasting energy and time later over these issues.
A Hiring guide: A well-equipped and prepared hiring guide can help you finding the right kind of people. First of all define clearly what you need. Skills.
Define the sort of skills you needed
Get references from former employees
Make interview interactive:
It means have a full package of questions related to job, creativity, and problem-solving skills as well.
Put in a situation: Many people can act to be socially flexible in interviews but in reality they may be not. So, create different situations to test them how they would behave actually. In Interviews you'll get mostly tailored answers and they reveal calculated information about themselves. Like in AISEC they put potential members in key situations to check their responses.  
Alignment with vision: According to Forbes, you should sell your vision and mission to them in a very convincing manner. Help them see where you want to take this company. Also put some effort in customizing it while pitching your vision to them according to their priorities. It does not mean changing your vision but basing on their feedback you may have collected in a form in a hiring process. Different employees have different goals. For example, if someone wants to get focused on promotions. You should tell them that they'll get promotion after achieving this much over a definite time.
Give them autonomy: Humans beings yearn for freedom. It may seem outwardly that you may lose control over them. But, you won't. And you will get a better thing than control over them. You'll get their trust. Trust is strong glue which keeps the team together, and productive.
---
---
Providing freedom in doing what?
A website called Appster enlightens us in this area. There are four parameters for that. You are entering in the world of startups, be ready for innovations.
Time interval: Give them hours of work they want. But link it with productivity.
Style of doing work: Leave it to them how they want to hunt a particular project?
Their preference for a particular person: They may comfortable with some persons and not others. Listen to what they want to say about working with a person they want to work with.
Their tasks: Google followed this principle and gives its employees about 20% time of their week to spend on things other than assigned tasks. It helps in the creative generation of ideas like Gmail.
Group identity: Arrange activities that can help different people to form bonds and share things. This activity will help people over the course of time to create the feelings of belonging to the group. And in the long run it is a very healthy activity for creating values in the company which solidify the bases of their relationships.
Conclusion
Keep things simple and role clearly defined. And follow the mantra of Hire slow, fire fast. Remember, to lead with example.
---
---