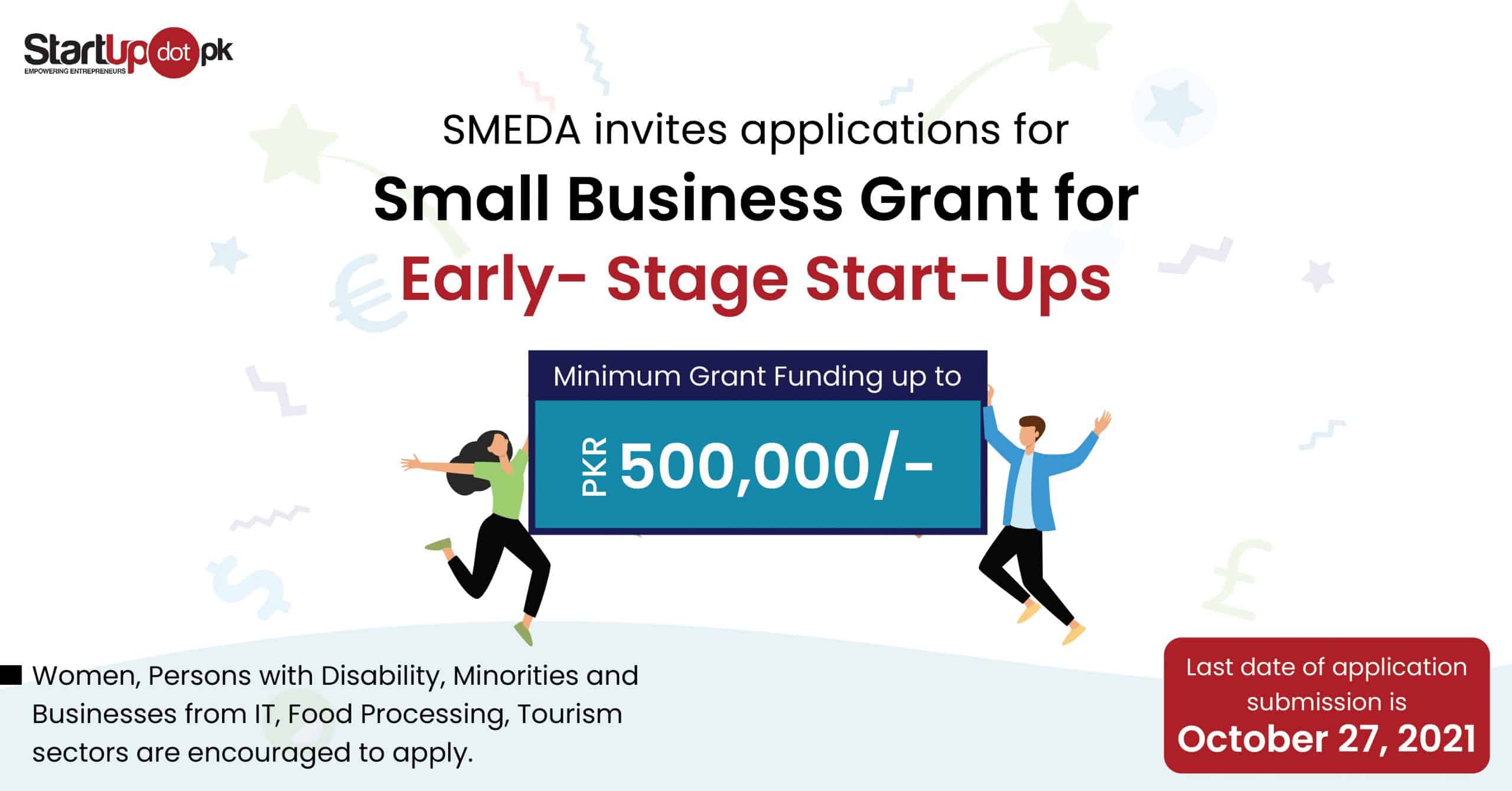 What is SMEDA? 
SMEDA (Small and Medium Enterprises Development Authority) is a public body which aims to develop Small & Medium Enterprises (SMEs) in Pakistan. It focuses on providing an enabling environment and business development services to small and medium enterprises. SMEDA is not only an SME policy-advisory body for the government of Pakistan but also facilitates other stakeholders in addressing their SME development agendas.
Some of its objectives are:
Formulate Policy  to encourage the growth of SMEs in the country and to advise the Government on fiscal and monetary issues related to SMEs.

Facilitation of Business Development Services to SMEs.

Facilitate the development and strengthening of SME representative bodies associations/chambers.

Set up and manage a service provider's database including machinery and supplier for SMEs.

Conducting sector studies and analysis for sector development strategies.

Facilitation of SMEs in securing financing.

Strengthening of SMEs by conducting and facilitating seminars, workshops and training programs.

Donor assistance for SME development of SMEs through programs and projects.

Assist SMEs in getting international certifications (such as UL, CE, DIN, JIS, ASME, KS, etc.) for their products and processes.

Identification of service opportunities on the basis of supply/demand gap.
What is the National Business Development Program (NBDP) and what is its offering?
National Business Development Program for SMEs (NBDP) is a project of SMEDA, funded through the Public Sector Development Program of Government of Pakistan.
SMEDA aims to be an organization, which is effective in determining SME and entrepreneurship policies, handholds SMEs to undertake an important role in the global market by increasing exporting capacities of SMEs, provides access to valuable information and networks and promotes internationalization and innovation levels of SMEs
Grant for Early Stage Startups by NBDP:
SMEDA under its NBDP for SMEs is inviting applicants for a small business grant for early-stage startups. The program is aimed at providing financial support to the entrepreneurs to meet the capital and / or operating needs of their businesses.
Details of the Grant Funding:
PKR 5,00,000 would be given on a first come first served basis subject to the fulfillment of eligibility and other terms and conditions.
Goods/Services Covered under the Grant
Machinery/equipment required for carrying out the production/operations

Testing apparatus/equipment required to conduct product/process inspection and/or quality testing

Office equipment including ICT equipment required for carrying out business operations

Furniture and fixtures required for carrying out business operations.

Raw material for production of finished goods

Stocks for carrying out trading activities

Prototyping/product testing from any accredited laboratory

Software licensing fees

Business Related Software/Services
Procurement of Customer Management Software

Third party payments for Digital marketing etc.

Website, webstore development for Online Presence
Eligibility Criteria
(Please note that women, persons with disability, minorities and businesses from IT, food processing, tourism sectors are encouraged to apply) 

Applying criteria is as follows:
Business should have a valid NTN

The business must have been started within one year from the date of application submission and must have remained operational for at least 4 months during that period
Evaluation Factors:
Age of entrepreneur

Experience

Business operational period

Membership of Chambers and Trade Associations

Sales Growth Potential

Business Certifications
Last date of application submission is 27th October, 2021 at 11:59 PM PST.
For more information call: 042- 111763111 or visit http://nbdp.org.pk 
Apply online at: http://nbdp.org.pk/nbdp_grants.php