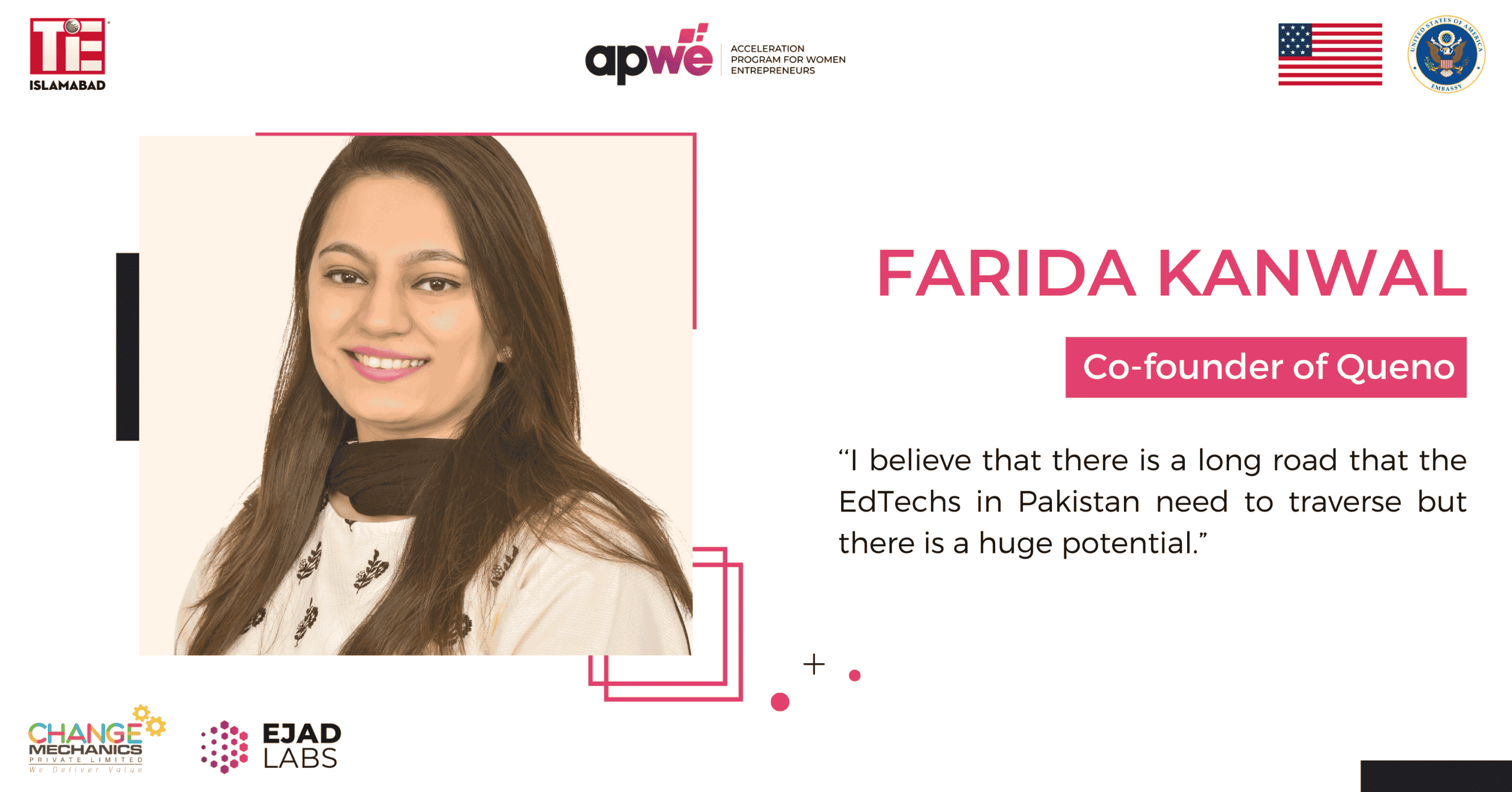 Pakistan was the fifth country in the world to close schools during the last week of February 2020.The unprecedented lockdown came as a huge challenge for its education sector. Public & private sector educational structures were forced to face their digital infrastructure's shortcomings. Over 50 million students were homebound seeking distant learning. The provincial and federal governments were grappling with the situation at hand as hardly a few private schools were equipped with Learning  Management Systems while a majority did not have any systems in place that could cater to the newly arrived distant learning needs of students. Public sector came up with solutions like that of tele-school and radio schools which provided classes to K-12 levels but that was not enough. The Sindh government similarly introduced an Android mobile learning app for students Kindergarten through grade 5. The situation made the EdTech enjoy a considerable uptick.
Technology is everywhere in education in first world countries like the US. Even more so after the emergence of the coronavirus. Public schools in the United States now provide at least one computer for every five students. Global platforms like Khan Academy, Moodle, EdVodo etc have a massive outreach around the world. In developing countries like that of Pakistan access to infrastructure like the internet and computer remains low and expensive for a majority population therefore distance learning was still a concept that was alien to most of the population. The pandemic hence pushed the public sector to revisit the technological advancements of its education sector. 
There were, however, many EdTechs in Pakistan that were tapping on multiple domains of the education sector already. For example, Taleemabad, Sabaq, KarMuqabla, EdKasa and Queno to name a few. Taleemabad  for instance engages learners with a cartoon-based mobile phone application to teach the national curriculum in a visual and more engaging way. Edkasa (which recently raised a pre-seed investment) uses virtual classes to offer a personalized and interactive learning experience for higher secondary level students. These platforms made pro bono contributions towards government's initiatives towards providing distance learning to low income households. 
Queno: An EdTech Revolutionary
With frequent lockdowns came a need for sustainable solutions that would ensure that there was a consistent access to education for all. The situation revamped the priorities of educationists with them turning to modern digital solutions for their institutes. Among many EdTech startups that are proposing different digitally driven learning mechanisms, is Queno.  Queno, which came into being before Pakistan was severely hit by the pandemic, is a social mobile application that connects students, parents and teachers. It started in the year 2016 with a mission to connect parents with their child's performance in school including its attendance, test reports, daily activities, diary, etc. With the advent of COVID-19 in Pakistan and the consequent lockdowns, the app changed its functioning by connecting all three tiers of a child's learning journey i.e. teachers, parents and the child itself. Farida Kanwal, who is the co-founder of Queno came up with the idea when she herself worked as a teacher. There are a lot of manual tasks that a teacher has to perform like checking diaries and marking attendance which takes up most of the time from a regular 45 minutes period. The time for actual learning is squeezed to just 20 or 30 minutes.
The mainstream paper-related tasks produce heaps of waste which is hazardous to the environment. This makes Queno an environmentally friendly alternative. There were other problems in the mainstream education system like the parents not being aware of the activities a child is performing in the school or a child not getting informed about the home task if it was absent. Also, there was very little involvement of a parent in a child's performance in school. Recognizing this problem Farida and the cofounder for Queno, Zubair, (both of them were featured in Forbes 30 under 30 2020) came up with the idea which would help solve all these problems. Queno provides a platform for parents to track the progress of their children at school, monitor daily task updates and receive teacher notes to parents and has many more features that connect parents with teachers throughout. What makes Queno unique is that unlike other EdTech initiatives that enable distance learning, it does not challenge the brick and mortar model of schools. Although other initiatives aid face to face learning and sometimes account for a substitute, Queno's model works hand in hand with the physical learning environment.
"School's mission is not just to make a child understand the curriculum, its mission is also to make one social. We try to make our customers understand that we are not asking you to change your culture, we are giving you an opportunity to enhance your reach." says Farida. Farida believes if the schools do not go digital, there is a high chance they might have to shut down. Digital literacy is yet another challenge in Pakistan with millennial parents being more tech savvy while most of the older ones lacking the digital knowledge therefore being more reluctant to change their ways. Generally in Pakistan the education culture has revolved around writing more than it has been around practical learning or perhaps reading like in the West, believes Farida. This is a hurdle towards luxurious models like the providence of tablets to children. Farida says that they envisioned a similar model for Queno but received a backlash because the audiences are not there yet.
EdTech
EdTechs in Pakistan face the challenge of making the audiences understand how reading is more important in the future as compared to writing on paper. ICT driven education is the need of the hour and if not adopted now it would have repercussions on the generations following us. Queno also faces this challenge. Fareeda says that when they introduced the application in schools even the teachers and administrators were wary of its effectiveness and were unwilling to change their ways. Yet, gradually when they understood the use of the app they found it saving so much of their time and effort. Queno operates on a B2B model with its target customer being schools that are equipped with the internet facility. It also has a B2NGO model where it has worked with renowned organizations like the Zindagi Trust in Pakistan. Interestingly Queno's involvement in public sector schools raises a question around how such a technology could be adopted by lower income socio economic classes.
"Queno has a very simple interface and the fact that it is so easy to use makes it accessible for everyone," says Farida. "I have seen that the parents that we targeted in our partnership with the Zindagi Trust were more obedient and respectful. They used the application more efficiently hence there was a huge impact. They were amazed at how it made things work so easily." she added. In Pakistan there is also a lack of interest from parents' side when it comes to their child's academic performance. A very small chunk of the population is actually invested in their child's studies. "I think COVID-19 was also a blessing in disguise. Those parents who did not take any interest in their child's performance at school were forced to get involved and keep up with it." says Farida. When it comes to targeting schools with any EdTech initiative, they also take it as a threat to their established systems especially because their customer i.e. parents if not provided with a physical mode of education for their children will not be willing to pay fees. Queno has helped schools retain their customers and gather fees for schools by disabling the application access for children whose dues were not clear. Farida says her model has actually helped the schools in mitigating this issue.
"Queno wins in its customer servicing. We are there for our customers no matter what time they need our help," says Farida. "My vision for Queno is to connect the students with teachers all across the globe so that they can understand whatever they want to from whosoever they prefer." added Farida. Farida also believes that there is a long road that the EdTechs in Pakistan need to traverse but there is a huge potential. Digitally driven educational institutes are the future and this needs to be embraced. Yet the challenge of making the innovation accepted in the society remains there. Farida is a contestant of US State Department sponsored (Accelerator Program for Women Entrepreneurs) APWE who believes that mentorship plays a huge role in an entrepreneur's journey. Farida is of the opinion that while raising investments and having the money to sustain your business is very crucial, it is also very important to have the right sort of investor with you. Someone who buys the vision of the founder and is willing to take a share of the business struggle. 
Queno's vision is to seed a valuable investment in order to tap into the MENA region and expand globally. It has its fair share of challenges in the EdTech domain of Pakistan but it is constantly improving its ways to make the classrooms digital in an effective way.