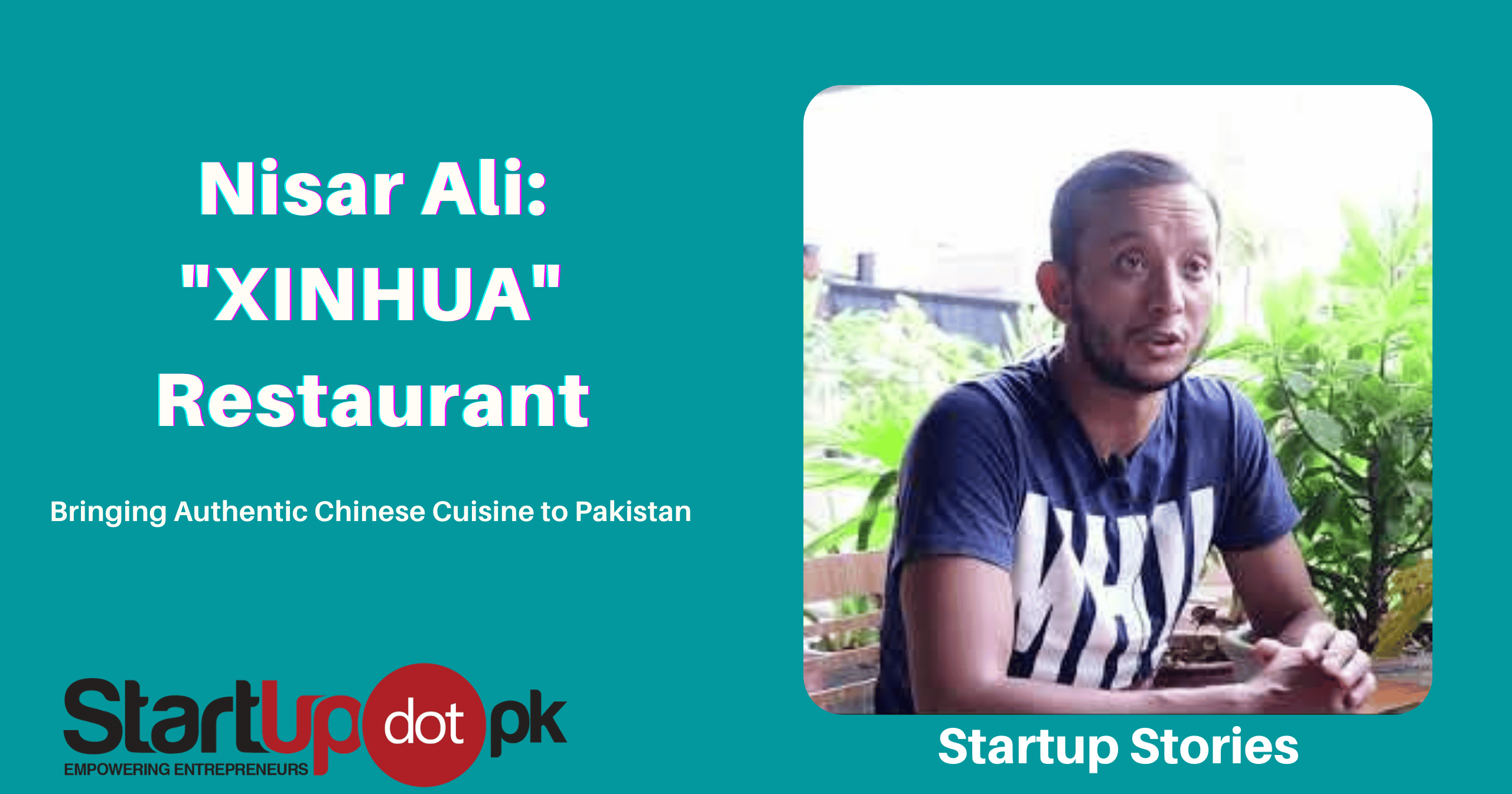 "I did not see such an

immense demand for Chinese food

in the past. Besides providing

great economic and social opportunities

for the people of Pakistan,

CPEC

has also opened a way for the introduction of

Chinese cuisine in the country

and thus giving a

boost to the local restaurant industry

as well."
A chef in a Chinese Restaurant in Islamabad turned restaurant owner, Nisar Hussain Ali has come a long way. He expressed his affection and adoration for China and the Chinese people, by naming his restaurant, "Xinhua" meaning "New China." The name is not only catchy but attracts customers who love traditional and authentic Chinese food as well.
Chef

turned

Restaurant

owner!

In an exclusive interview with Startup.pk, Nisar Hussain Ali talks about his journey from being a worker to a chef to a restaurant owner.  Along his 16 years of experience he learnt.
That no work is difficult if you are passionate about it and if you know your job. If you venture into a business without any knowledge of it, the challenges you face will become a lot more difficult, whereas, if you are familiar with it, it will become a lot easier for you.
"Considering the

perks associated

with it, I opened my own restaurant several years back. I

started from scratch as a chef in another Chinese restaurant in Islamabad

and now I have

my own setup.

Today, I am able to secure a

sound and sober livelihood

for my family and myself." [XinhuaNet]
---
---
If you love your work, it becomes much easier than when you only do it for monetary gains. Nisar tells how he loved cooking even when he worked for others and that reflected in his work.
If you have a dream always strive for it. He tells us how he always spared some portion of his salary for opening his own restaurant one day.
---
---
Have a credible team if very important. He worked in Xinhua as a chef and he and his team made Xinhua succeed. When the owners wanted to sell Xinhua, they appreciated his efforts and offered to sell Xinhua to him.
We gather inspiration from Nisar's story and indeed there is much to learn to be passionate about your work, never hesitate to acquire knowledge of your field and lastly, never stop chasing your dreams.
---
---