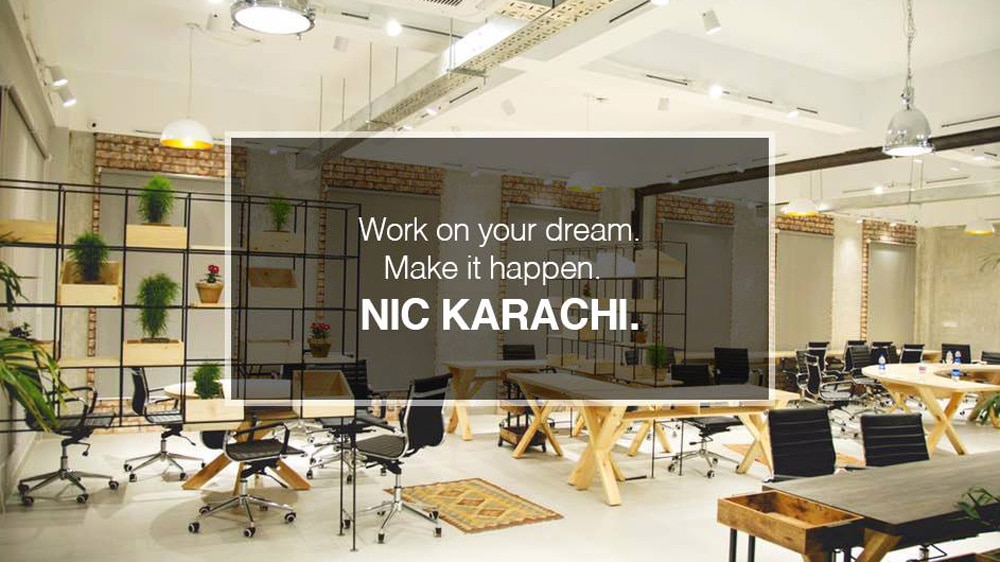 Having recently started its operations in May,

National Incubation Center (NIC)

Karachi is all set for inducting its

first batch

of

entrepreneurs and future leaders

.
Set up by Landmark Technologies (LMKT) in collaboration with its partners including Ignite, HBL, NED University, PTCL, PPAF and Founder Institute, NIC is the biggest accelerator in Karachi. Aspiring to promote result-oriented entrepreneurs and problem-solvers, NIC has invited applications for its NIC Karachi Summer 2018 program. The program will feature NIC Karachi's first batch and it is starting on 1st August, 2018.
NIC Karachi Summer 2018
NIC Karachi Summer 2018 is a start-up-oriented program seeking engineers and innovators who aim to solve pressing issues in the world. With an environment tailored for the finest entrepreneurs in the country, NIC Karachi brings all aspects of start-ups including networking, funding, mentorship, business development, digital platforms and start-up competitions in one place for the brightest minds in a bid to scale up their businesses and startups.
All you need is a start-up and a desire to create value for a large number of people while solving some of the biggest challenges faced by your countrymen. If you already have a product ready and are driven by a vision, NIC Karachi Summer 2018 is the program for you.
There will be numerous Open Pitch Days wherein the teams will be presenting their ideas before the NIC team and Startup Growth Advisors.
The Programs
NIC is offering three programs for young entrepreneurs depending on what stage their startup is at:
Hatchery – for startups in an early stage
Accelerator – post-revenue startups looking to scale
Plus – access to capital for fast-growing companies
How to Apply
You can apply for the program by filling out an online form here.
Make sure you answer everything accurately and be as detailed as possible. From company name to co-founder roles, where and when you got the idea for your start-up to your market-related questions, why NIC and what are your expectations etc. are some of the questions that you need to answer to get a chance to present your idea before the NIC team.
Dates to Remember
After you've registered with NIC Karachi, you need to keep in mind the following dates and times:
First Open Pitch Day at NIC Karachi: June 23, 2018. Registration will start at 2:00 pm and Pitches at 3:00 pm.
Registration deadline: July 15, 2018
Program Start: August 01, 2018
Note: On the Open Pitch Day, the first 20 startups will get to present their idea, which will be followed by a Q&A session with Director NIC Karachi.
Apply now and do not miss the chance to learn from the best industry leaders in Pakistan at one of the most sophisticated accelerators in the country.
[bibblio style="bib–font-arial bib–size-18 bib–recency-show bib–default bib–hover bib–shine bib–white-label bib–grd-6″ query_string_params="e30=" recommendation_type="optimised"]