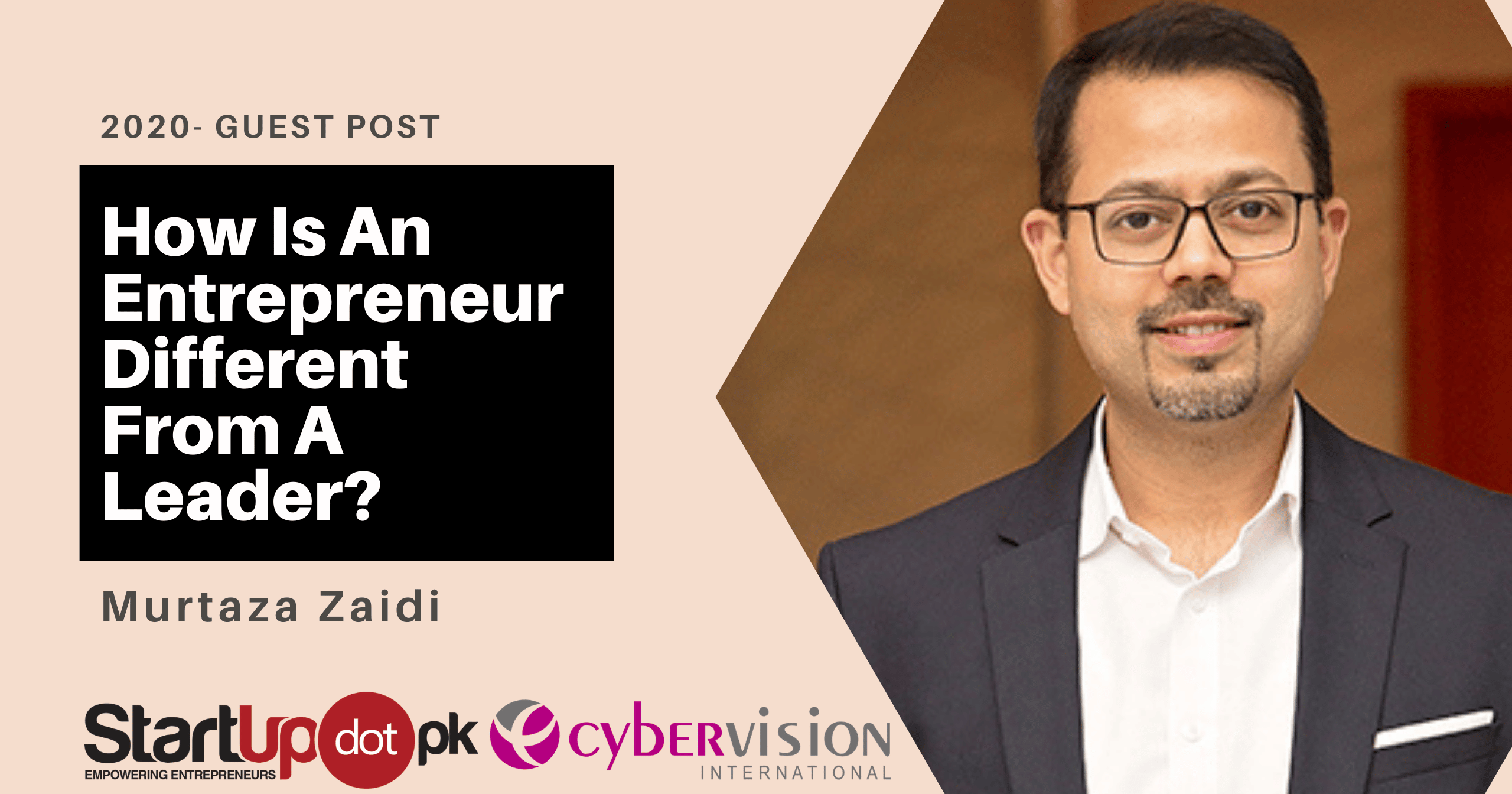 Murtaza Zaidi

is the founder of

CyberVision International

, and he shares his insights about the traits that distinguish a successful entrepreneur and leader.
CyberVision International is a company that provides software web solutions of latest technology and quality catering to international and national clients' requirements encompassing services including information management systems and ERP solutions along with web designing and internet marketing.
CyberVision has proven itself as a respected component of the industry and is known as the emerging, dynamic, progressive and people-friendly organization.
---
---
The international clients include Oxfam, United Nations Pakistan, The Asia Foundation, US Aid, Johns Hopkins University, P&G, UNDP, International Labour Organizations, UNIDO, UNICEF, Democracy Reporting International, CUCA, Lafarge, WAIPA, Eastern Memorials, iTECHS, JobNJob.com, Plan, Alomaids, Kimli, Memorial Resources. net, Claremont McKenna College, DicoTech, etc. 
Their national clients include SECP, Ministry of Planning, Development & Reform, Metropolitan Corporation Islamabad, Ministry of IPC, National Assembly of Pakistan, NADRA, JS Bank, PIA, LUMS, Hashoo Foundation, SUPARCO, NAVTTC, IBA Sukkar, FFC Energy, Enercon, Transworld, etc. 
---
---
Murtaza walks us through his journey of inspiring leaders and what he learned from his experiences and failures along the way. It is not always easy or successful. Here are the key points to remember:
1. Secret Keeping
As a leader when your employee confides in you with a secret, keep it and don't tell it away. It makes you a more reliable and worthy person, as a human and as a leader both.
2. Being Human
Be Human! It is important to inculcate in the people around you that you are a human and relatable. Fear will never earn you respect and loyalty of your employees or colleagues. Let it be known that you are a human, they can share their feelings with you and in return they will not leave you for petty things and will be loyal to. It makes the work place welcoming for both you and them.
---
---
3. Analyze the Receiving
Never evaluate a person/employees worth by what you are paying them. Analyze their value by what they are bringing to the table or you, for the work they do for you. Thus, never judge your employees for what you give them but what you receive from them.
4. Taking Responsibility
Lastly, and perhaps most importantly, your team should see you as the first one in the line of fire during a crisis. As a leader always be in the front when a challenge arises, as this motivates your team members. You need to inspire a confidence in your team members and organization that you will take the challenge head on with them, rather than make them the scapegoat.
Conclusion
Hence, we gather from these valuable lessons learnt through years of experience of a young entrepreneur, which more than ones knowledge and aptitude, the character of the leader and his empathy towards the team matters. Being human and trustworthy will earn greater outcomes than treating them as workers getting paid.
---
---