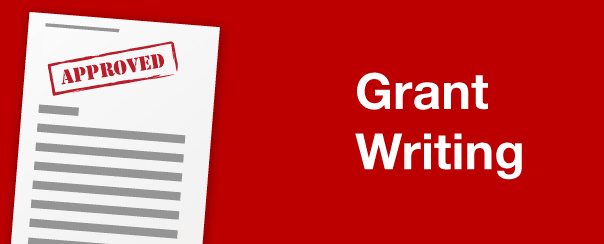 How To Start?
Let's get started!
Organize your data completely before starting to write the grant proposal.
Study the criteria of the funding party and your own objectives concerning the funds.
Catch the funding party's attention at once with the perfect cover letter. Summarize your aims and objectives upon it and do not repeat but put down a comprehensible summary.
Eye catching letterhead is important too. Make sure that it is comprised of something visually interesting and depicts the problems addressed by your nonprofit organization.
Define Your Need
Make sure to get this right!
Need statement is very important. Which outlines what you are doing and why and what do you need to continue it.
The project title should be catchy, short, so it is easy to remember and easy enough to slip off somebody's tongue.
Precision And Comprehension
Nail this precisely!
Put forward a clear and precise aim in a target line. Do not go overboard or exaggerate just write something concise as to show clarity.
Clearly outline the focus of your proposal so it is fully comprehensible.
Address The Problem
Add Drama!
Start with a dramatic effect regarding the social problem being addressed.
Write in a very precise manner the causes of the causes with impactful words as to catch the attention of a person just right.
Reasons outlining why you're addressing that particular problem are very important too.
Ratios And Statistics
Numbers can turn the tables for you!
Describe the process and your outreach in a clear manner. This is utterly important because it tells the other person how organized you are and how dedicated.
Get ratios and statistics of the problem in different areas and provide these for detailed study as to immerse the other person into your proposal.
A model of your program has to be laid out in a clear manner so to explain how you work.
Get ratios and statistics for the different outreach models you have planned so that the other person gets an idea of how successful it
Describe Your Organization
Flaunt Why you Are The Best!
Pen down your Organizational background, also about your team members and supports, history and mission.
Describe what is different about you and what makes you special and worthy in a very subtle manner.
Give a proper account of your work to date.
Letters of support are the best thing you can add to your grant proposal, which shows your success and popularity and hard work.
Don't Forget These!
Some very common mistakes to avoid!
A diverse funding plan as to show that you have a brain and you work hard for your funds.
Immerse the other person into real life stories about humans you have helped or the people you wish to help.
Do not exaggerate or write long essays
Phrasing is very important. Try to not use too many similar words.
Explain how much you understand the funding party.
Create a volunteer section to show outreach and awareness to the living masses.
Visual aids are important also, which may be included as per need.
Final Steps
Crosscheck everything!
Check in the end that if it is a clear and concise proposal or not.
Try to have it set in the Organized the traditional order so the funder knows you know what you're doing.
Use a checklist so as to no forget anything.
Proofread and have someone else proofread for a positive result.