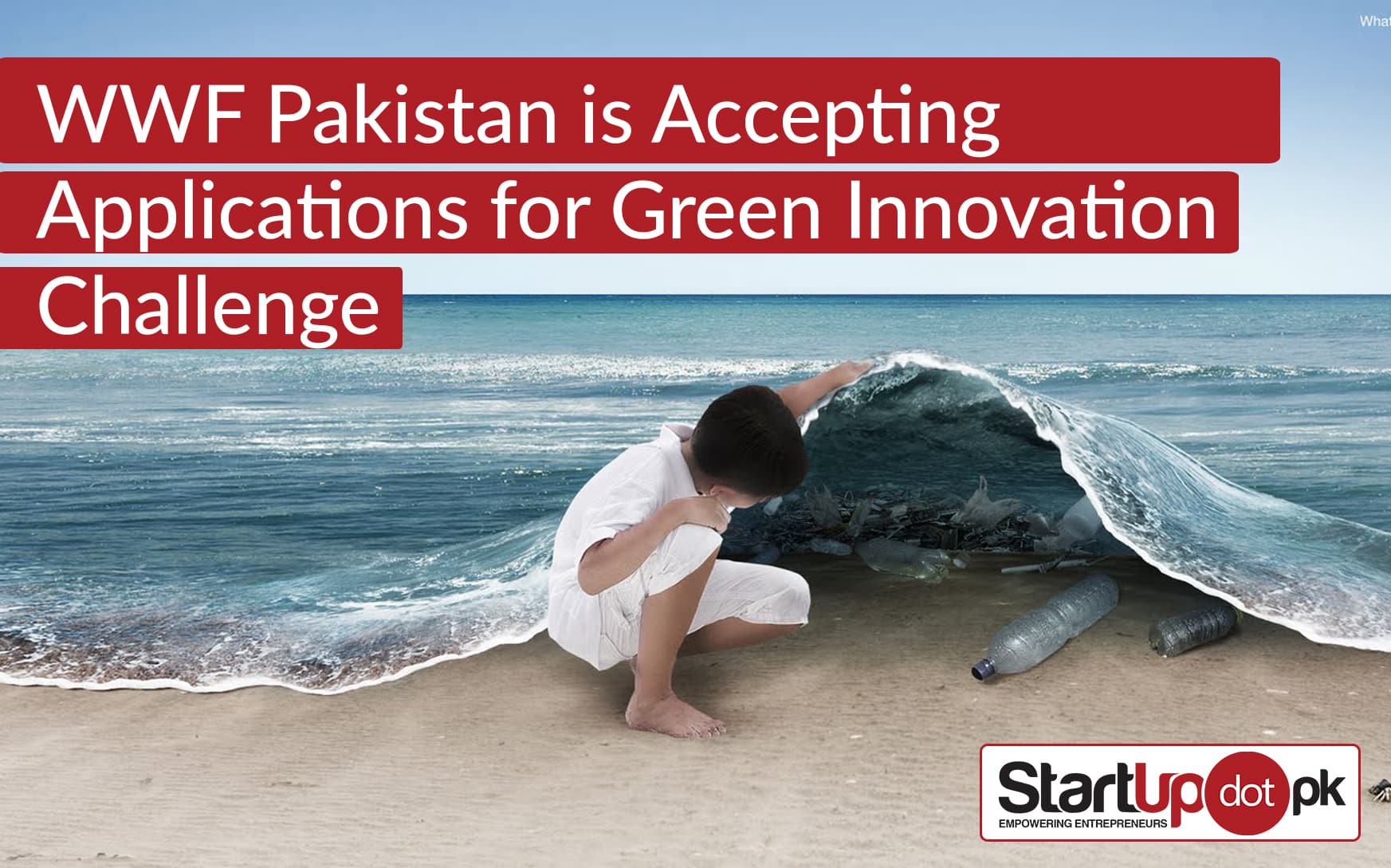 The idea of Grand Challenges has achieved somewhat of a global appeal with the Canadian Government and Bill and Melinda Gates Foundation using this approach to define and address some of the toughest challenges in healthcare delivery around the world, but more particularly in the developing world.
However, the idea of identifying and ranking Grand Challenges nationally (hence 'Grand National Challenges') is somewhat new and is a driven by the desire focus the creativity and energies of Pakistan's scientific and technological community towards solving problems of great national importance and hence contributing to national development and well-being.
A Grand Challenge is one or more specific critical barrier(s) that, if removed, would help solve an problem [in the developing world] with a high likelihood of global [or local] impact through widespread implementation.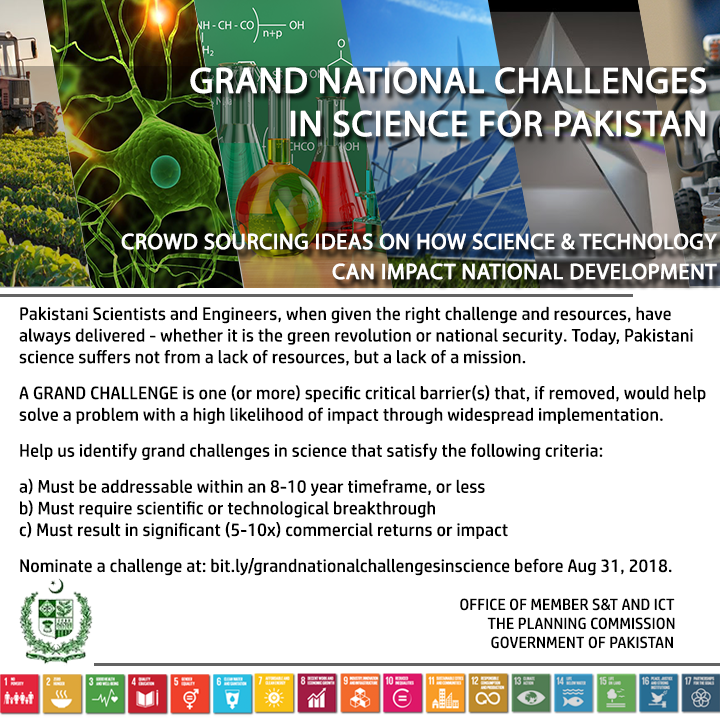 Dr. David Hilbert first applied the concept of a Grand Challenge to the field of mathematics in which he identified 23 specific challenges. The concept was revitalized by the Bill & Melinda Gates Foundation who, in 2003, identified 14 Grand Challenges in Global Health. In 2008, they also launched a new $100M, five-year initiative called Grand Challenges
Explorations, which is an extension of the Grand Challenges in Global Health initiative.
In our particular context, we're seeking to identify big challenges in specific scientific (and technological) domains that could have a transformative impact on science as well as, and particularly, its application and impact at the national level in well-being, development, and competitiveness.
There are three basic conditions that need to be followed by challenge proposers:
The Timeframe of the Challenge
The timeframe for the challenge is 8-10 years (ideally nearer to the 10-year limit) so whatever problem is identified must be addressable during this time window. This also necessitates that the challenge is hard enough that it may require 8-10 of working by the scientific community within that domain to solve it. Problems of immediate nature which are solvable in 2-3 years do not qualify as Grand National Challenges.
Scientific Nature of the Problem
The challenges identified must be scientific or technological in nature, and not merely an application/implementation of already existing science or technology. You will be required to identify the specific nature of the scientific challenge as well as a couple of potential approaches that could funded or encouraged to address this.
Significant Impact Potential
The challenge identified should be significant commercial – ideally a 5x or 10x impact or return on investment (ROI) for commercially deployable science and technology – or social impact. Does the scientific challenge solve a big problem? What is the precise size of the problem being addressed?
This is our way of being democratic about identifying challenges and orienting funding towards making an impact on our national needs and your opportunity to contribute towards this important discourse and throw a potentially important problem at the policymakers and through them onto the National Agenda.
Please be as specific as possible – for better challenge definition – rather than general so that we could use the information to develop a precise roadmap of what needs to be done.
Depending upon the number of responses, we may put these challenges up for a vote and/or invite proposers to come and present at the Planning Commission.
Over the last year or so, I have been asked several times to elucidate challenges and priorities for science. While we have funded several National Centers (and a few our in the pipeline) there is perhaps room to broaden that conversation a bit further and really identify some 'moonshot' technologies and game changing scientific breakthroughs that could define science in this century in the same manner as the 'Green Revolution' or our 'Nuclear Programme' had defined Pakistani Science in the twentieth century.
For Details and Registration: https://docs.google.com/forms/d/e/1FAIpQLScAZc7SWrIZG_ECI5Jd8yQWPZt_bfujXX2S-Mvx-ODKPTTTNA/formResponse