Civic Hackathon 2018
The idea of inclusive growth and development of all factions of society has been knocking at the door for a few years now, but we have hardly seen it materialize into something meaningful. The global community has finally taken note of this predicament. The United Nations, which is the governing body for issues that pertain to inequality and justice around the world, introduced Sustainable Development Goals to tackle existing challenges as Civic Hackathon 2018. SDGs, also known as Global Goals for Sustainable Development are a set of objectives for the global community stakeholders to act upon in order to prevent harm to the planet, reduce inequality and to ensure that all people around the world enjoy peace and prosperity. The United Nations has provided a road map for all countries to follow. Keeping that in mind, Civic Hackathon was born.
Jazz, Pakistan's leading network service provider, in partnership with Code for Pakistan and Open Islamabad arranged a two-day long event at the National Incubation Center in Islamabad. This workshop was arranged along the lines of the Sustainable Development Goals for Good Health and Well-being, Quality Education, Gender Equality, Industry, Innovation and Infrastructure and Sustainable Cities and Communities.
Sidra Jalil – Director Operations Code for Pakistan
"Pakistan ranks behind most countries in South Asia when it comes to Human Development indicators and attaining SDGs. The idea of such initiatives is to support the government in solving these challenges, We are looking towards young, innovative minds to come together through the Jazz SDG Hackathon and showcase how technology can be used for the greater good",  said Ali Naseer, Chief Corporate and Regulatory Affairs Officer at Jazz.
The civic hackathon was an opportunity for entrepreneurs to show-case their knack for problem solving and innovation. Prize money worth PKR 300,000 was awarded to the winning team for presenting the best prototype solution after competing with 28 other start up teams. Apart from the competition a variety of workshops were organized for the attendees over the two days which involved learning design thinking, open-source hacking and lectures from domain experts. Code for Pakistan has previously conducted several such hackathons in other major cities in Pakistan.
"Our hackathons spark civic engagement, bring together software designers, developers, and community organizers to solve their communities' needs and show what's possible using technology. Some ideas later get pre-accelerated by our civic innovation labs so they can be incubated elsewhere. As a takeaway, participants generally become more civic-minded and continue to engage in various projects which are in civic in nature", said AsimGhaffar, President of Code for Pakistan.
Over the course of the event, participants had to create a civic solution and then pitch to a panel of judges. Along with the cash prize the winning team were offered a wildcard entry into the Jazz Accelerator program to help scale their idea into a business. Through the hackathon, Jazz enabled the use of its digital services such as location API, carrier billing, payment services, IVR, USSD etc. Their services provide an enabling environment for startups to leverage the increase in mobile adoption and create opportunities through innovation in the tech industry.
Umar Khan – Team Member Code for Pakistan
The winning team that was awarded the cash prize and a wild card entry into the Jazz Accelerator program was Team Vixen for their product Smart Bra; an undergarment with sensors to detect early stage Cancer. Team Vixen would be provided with the resources they require to launch the idea by Jazz.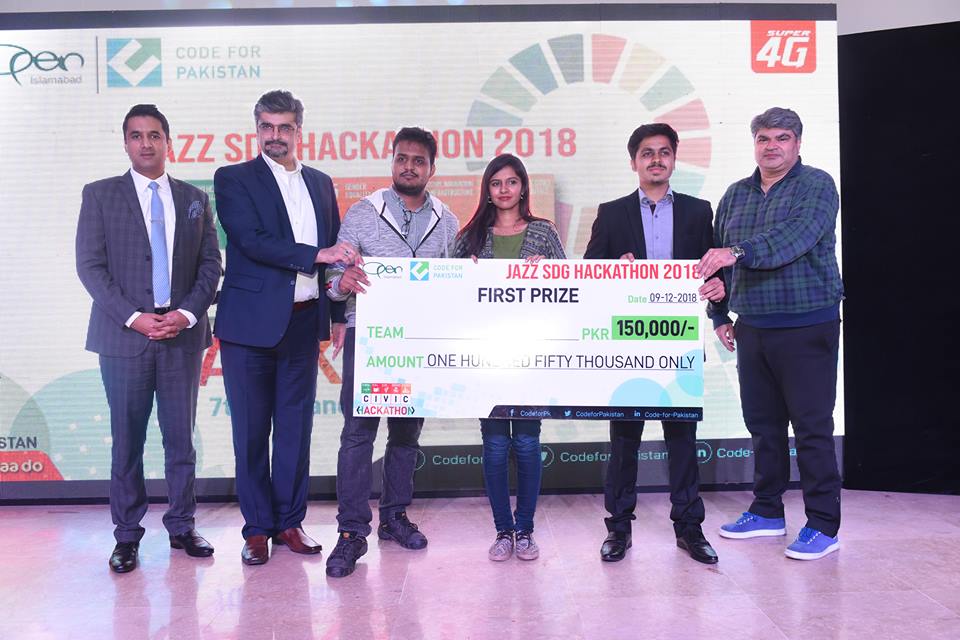 The Second Prize went to team Fide Tech who had created a water impurity testing solution.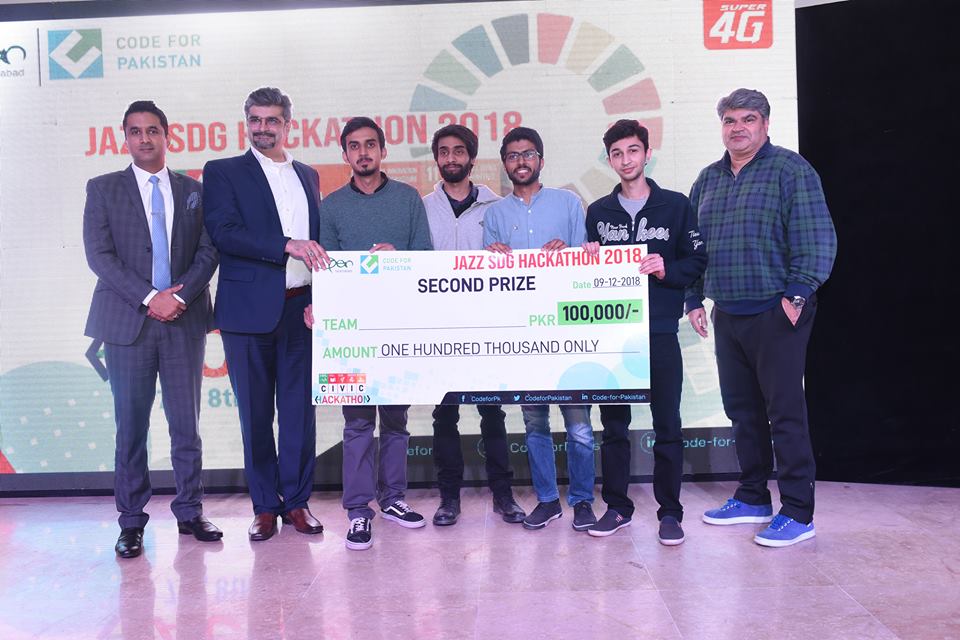 Third Prize went to team Dost, a data-driven community awareness program to help fight mental illnesses.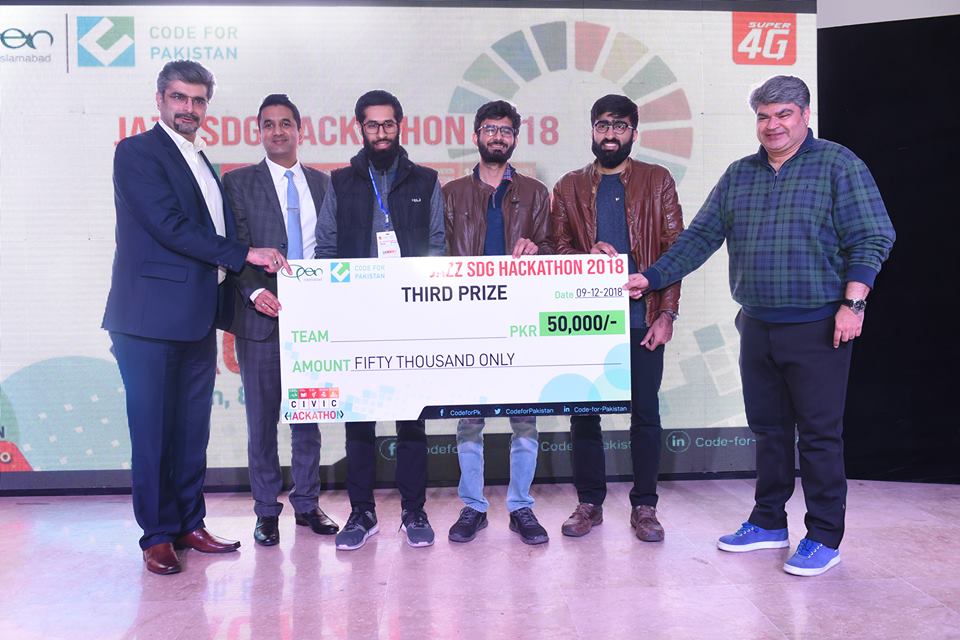 The hackathon depicted how societal issues can be seen as opportunity for the innovators among us to carve out solutions. Initiatives such as the civic hackathon act as a reminder for us to strive towards a better future for humanity by solving environmental and social problems that exist in societies around the world. Code for Pakistan and Jazz are playing a vital role in engineering a creative space that would be conducive to startup growth in Pakistan.
Listen to the Other Participating Teams Civic Hackathon 2018
---
---