Arusha Imtiaz, a multitalented young entrepreneur from Lahore, is one of the brains behind the edtech startup, Edjunction. A 2013 electrical engineering graduate of Lahore University of Management Sciences (LUMS), she started her creative journey a year later (in 2014) by launching the SMAC Factory. SMAC Factory is a company that believes in integrating four SMAC technologies i.e. social, mobile, analytics and cloud to drive the business innovation. Today, the company is successfully operating and is working on two projects, "Edjunction" and "The Crib".
The Magic Inside Her
While other girls would cry over their grades, she always found herself calm and confident.Since her childhood, Arusha has had qualities that set her apart from other girls of her age. Her pragmatic approach towards everyday problems helped her persevere and withstand challenges. As a child, she did not take much interest in studies and aspired to become an architect so she could play with her imagination, molding and making her own structural designs. Today, even though she couldn't fulfil her dream of becoming an architect, she plays with digital designs at her SMAC factory.
Arusha's Eureka Moment
Arusha is fortunate to have a very supportive family. In fact, when Arusha decided to launch SMAC factory she found the perfect cofounders in her two brothers who shared her zeal and passion to work on different technologies and drive business innovation. The siblings conceived the idea of Edjunction on a routine day, as they were picking their nephew from his school. He had paint smeared on his cheeks. When asked about it, the little child could not clearly explain what had happened in class or the activities that he had been involved in. Though that very moment ended up as a source of family laughter, it ignited a spark in their mind. They thought of a a digital solution that could connect classrooms with homes, through which teachers, parents, school administration and students could communicate in real time and share information be it student grades, assignments, attendance, or notifications of events such as school functions and parent-teacher meetings. This concept laid the foundation of Edjunction.
Filling the Void in Our Lives
The increasing impact of technology has redefined the way people interact with each other. Social media platforms like Facebook, Twitter, and Instagram have made everyone so close that we know what our loved ones ate, where they went and whom they were with. On these networks people follow politicians, celebrities and sometimes even people they do not know.
Technology is changing the way people behave and communicate. But unfortunately, this invading technology has not been of much benefit to our system of education.
According to the SMAC factory, "What commonly happens is that the parents do not know what their children are studying and how they are performing until the end of the academic year. The school administration do not keep a track of the teachers and staff's performance and the Government body do not ever find out what's happening in the country's schools." The Edtech startup, Edjunction, is designed to address this issue. The Edjunction solution revolutionizes the fundamental way of communication within a school system. It makes the school campuses more social and collaborative through the virtual connection of student classrooms with principal room, admin office, and the child's home.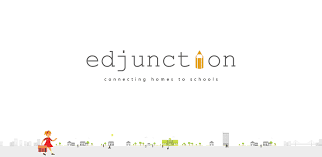 image credits: SMAC Factory
Currently, 15 different schools have signed up with Edjunction. Out of these 15 schools, 6 have fully implemented the Edjunction solution and are paying clients to the company. In the rest of the 9 schools, the system is being run in the pilot phase and is expected to be fully functional shortly. The operations at Edjunction are vigorously expanding. Arusha and her team have signed a MOU with the City District Government Schools Lahore to implement it in public.
Ingredients of Success
Arusha's life at LUMS played a major role in bringing her where she is today. At LUMS, she was surrounded by determined people who dreamed big and achieved big. This inspired Arusha to start her entrepreneurial journey. According to Arusha, confidence and belief have been important elements for her success but the most important element in her journey has been teamwork. Her team worked with dedication and commitment for the company's development. Their unity and enthusiasm helped them overcome obstacles and achieve goals.
I acknowledge my team's efforts. Without their support and hard work, we wouldn't have come this far
What Doesn't Kill You Makes You Stronger
"The Crib" quickly attracted a huge audience. The office was expected to be fully occupied within a few days of it's launch.Initially, Edjunction faced challenges common to all startups like the lack of mentorship and capital. The team, through hard work, was able to raise seed funding, valuing startup at US$ 2 million in early 2015!Another major problem faced by most startup founders is the unavailability of office space. As the startups are run on a tight budget, it is not possible for each to afford an office of their own. Arusha and team faced the same problem. To counter it, the SMAC factory launched its second project, "The Crib". "The Crib" provides, on reasonable rent, a co-working space for startups and freelancers so they can enjoy on office environment without having to worry about the expenses.
If You Can Dream It, You Can Make It
Arusha is an inspiration to all young girls. She encourages women to step into business and says, "They should explore what they are good at and then pitch their talent. For example, if a woman is good at baking, she can start by selling homemade cakes".According to Arusha, the basic problem that holds back most people is the lack of vision.People do not know how to take the first step, as the "startup" concept is relatively new to our society
Even though Arusha and her team are just a year old, they have a very clear vision of their goals. They know where they are headed and what needs to be done to get there. Upon asked about future plans, Arusha explained that the team would be carrying on the operations at Edjunction and The Crib and try to make it bigger and better. We wish them good luck!
We Are Looking For Startup Founders!
We help Startup Founders by equipping them with skills, resources and connections which help them in scaling their ideas.
[bibblio style="bib–font-arial bib–size-18 bib–recency-show bib–default bib–hover bib–shine bib–white-label bib–grd-6″ query_string_params="e30=" recommendation_type="optimised"]