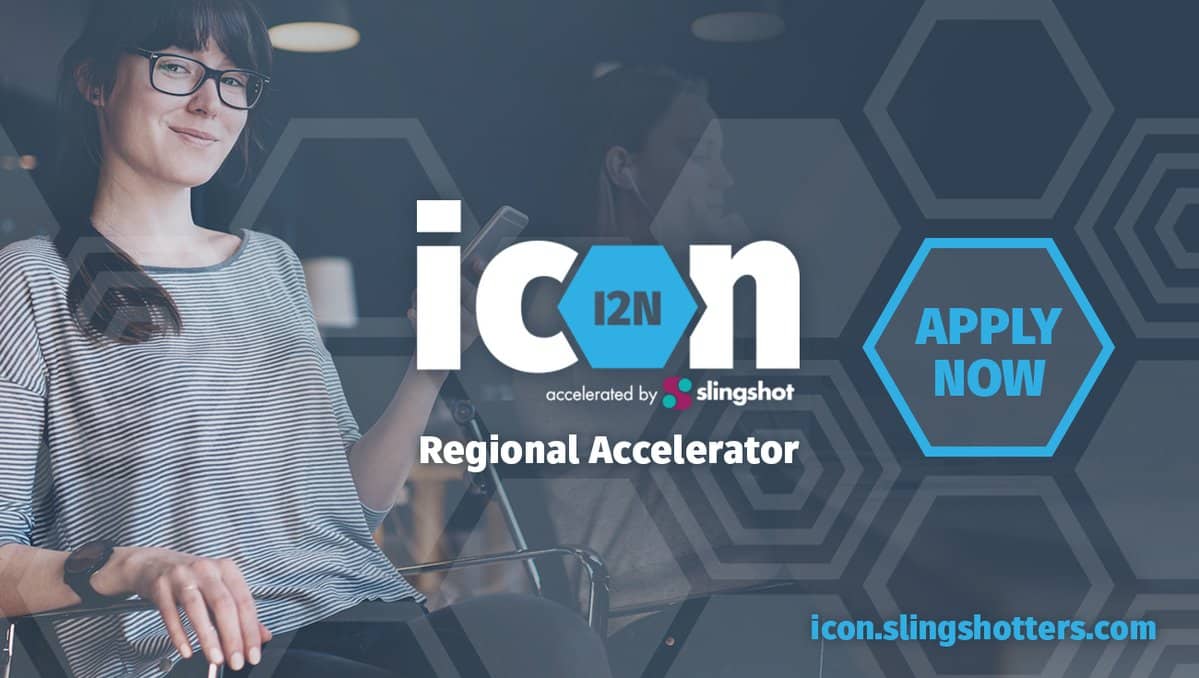 Icon Accelerator has been developed to give regional Startups the opportunity to build and grow their business quickly, leveraging Slingshot's successful accelerator program.
Are you a regional startup with a global business idea? Would you like access to investment, mentoring and education to accelerate your business? Supported by the Integrated Innovation Network (I2N), the University of Newcastle and the Commonwealth Department of Industry, Innovation and Science, the Icon Accelerator Program is on the hunt for globally scalable startups. Slingshot, Australia's leading corporate accelerator has been engaged to run Icon for founders that qualify.
The program will be run out of Three76 Hub in Newcastle to better serve regional entrepreneurs. They are interested in startups or scaling businesses who are interested in funding, mentoring, connections, knowledge and additional services, totalling over $500,000 to accelerate your business. If you are developing new technology, innovative products and services then Icon accelerator program provides the best possible framework to find, test and develop your business.
What are they looking for?
A Rockstar Team
They are looking for exceptional founders and teams who are committed to the process and genuinely passionate about solving problems and making a global impact.
It doesn't matter if you are only at idea stage or have an existing product. This program will provide you with the necessary support to get you the traction.
Deliver an MVP
10 weeks is short, but your dedicated team will do whatever it takes to build out a product, interview customers and generate sales in the accelerator period.
Innovative Ideas
They want to develop companies with disruptive ideas in technology, software, hardware or research projects with commercial opportunities.
Why Partner with Icon Accelerator?
Access to Capital
Startup program participants receive up to $125,000 of funding. Startups have the opportunity to gain additional investment from the Slingshot Venture Fund and our investment partners.
Collaborate to Accelerate
Work with a Slingshot team and domain experts. Participate in a structured 10-week course, led by industry experts, designed to get you investor ready.
Unrivalled Program Perks
Save valuable company resources and scale quickly by accessing exclusive Icon Accelerator partner offers from the industry leading companies, valued at over $500,000.
Proven Network
Get access, advice and support from our successful alumni, industry experts, world-class mentors and supporting partners.
So what are you waiting for? Follow the link below and apply for this exciting opportunity.
---
---
Last Date to Apply: 8th September 2017