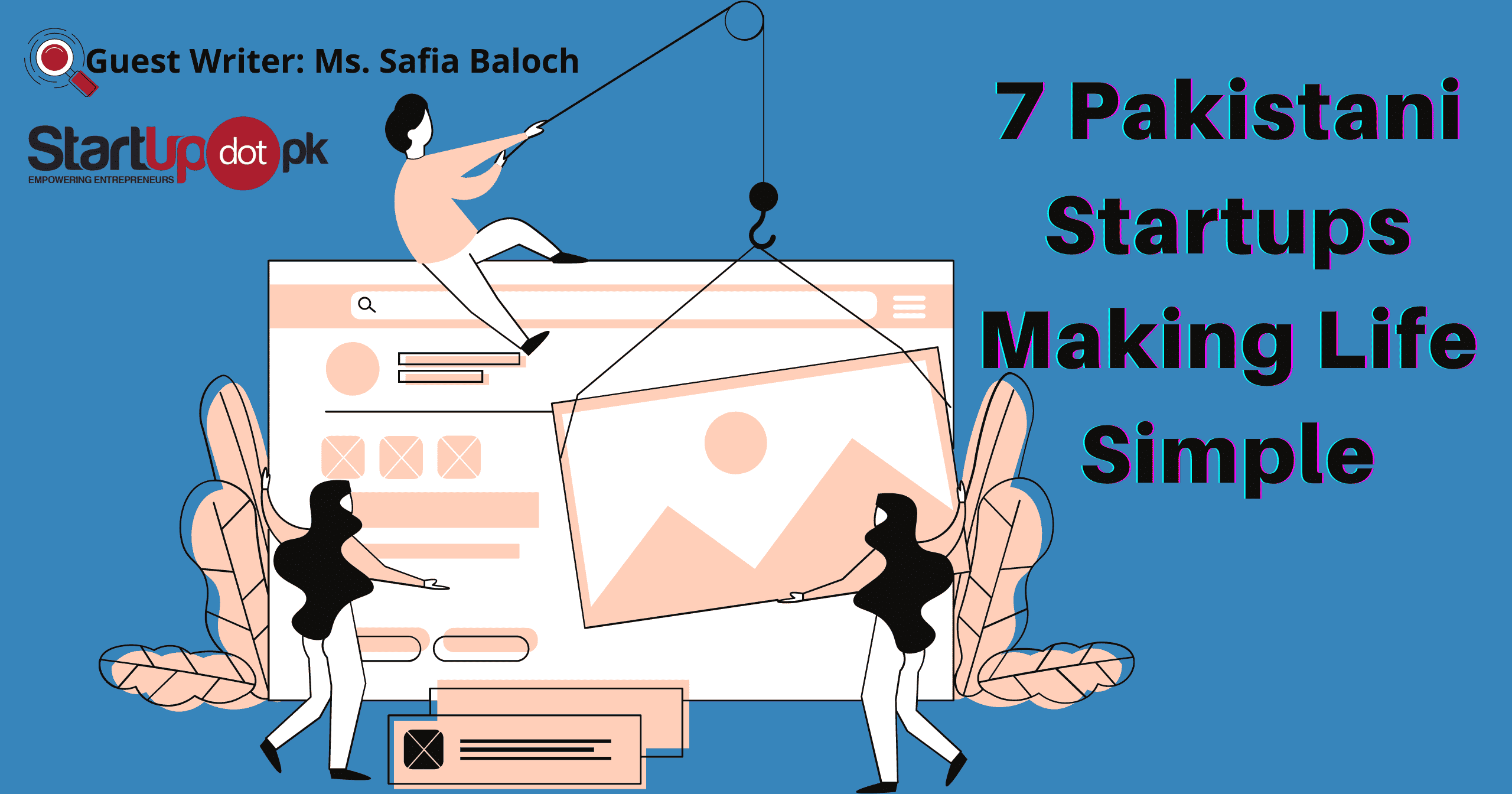 Disclaimer:

This article is written by

Ms. Safia Baloch

as our

Expert Guest Post Initiative

. She is a Senior SEO Executive.
---
From

simplifying long commutes

to

easing grocery shopping

, Pakistan's

emerging startup ecosystem

is devoting considerable efforts to ease the

mundane chores

of the locals of the state.
Apparently, 2020 is coming to a close and quite frankly, the year has been full of drama and chaos spilled everywhere. Despite the holy mess, there have been a few under-the-radar startups that are doing exceptionally well at facilitating the locals of Pakistan.
Though Pakistan still has a long way to go when it comes to establishing a robust startup culture. However, the startup culture is steadily gaining traction, defining the country's entrepreneurial landscape.
Today's post will land you Pakistan's most sought-after ride-hailing, delivery, and healthcare startups that are continually luring convenience to everyday adulting chores.
---
---
1. Bykea
While easing commute in traffic-ridden areas of the country, the three-year-old startup is seemingly giving its four-wheel opponent a good run for the money.
Besides sustaining the livelihoods of thousands of breadwinners across the country, the startup has evidently improved lifestyles, assisting the ones with busy work schedules. Bykea's ride-hailing and parcel delivery business offers users the feasibility of immediate booking to deliver packages locally and internationally within 24 hours.
---
---
2. GroceryBasket
With a vision to bring extra convenience to the mundane chore of grocery shopping, this startup has come to the fore to provide a convenient yet economical substitute for grocery shopping.
What makes GroceryBasket stand out in the grocery industry, is its powerful USP.
Unlike other virtual convenience stores, GroceryBasket's delivery services aren't restricted to a few areas of Karachi. The startup delivers all across the city from anywhere to everywhere.
The thriving startup claims to provide premium online grocery services in Karachi at a fraction of the cost.
GroceryBasket features a massive selection of all your favorites, everything from fresh produces to everyday essentials to beauty and personal care.
The best bit about this convenience store is that even with thousands of top-rated brands, GroceryBasket offers comparatively lesser prices that are rarely found elsewhere.
Since most Pakistani households look for dependable yet accessible grocery options, this burgeoning startup seems to fit the standard Pakistani criterion perfectly well.
For all those apprehensive grocers, practicing frugality and looking for the best bang, this one is a big yes!
Besides, if you're looking for some social proofs, head on to GroceryBasket's Facebook Page. The five-star rating is screeching the success tale of the startup quite evidently.
3. BeautyHooked
BeautyHooked is a woman-oriented business that connects makeup junkies with beauty service providers. The startup facilitates women with self-care concerns, helping them explore, compare, and book beauty services from salons.
Working along with top tier salon partners, this women-raised startup let women look and feel their best at a price range that doesn't bear a dent on their wallets.
Though the startup is currently facilitating the residents of Lahore, it is planning to expand its beauty journey to Karachi and Islamabad as well.
4. Sheops
Initiated with the aim to help homemakers with a bustling Facebook community of women buyers and sellers all across the state, Sheops have now introduced a full-fledged e-commerce experience.
Sheops seems to carry forward the mission of women empowerment by providing women a platform to utilize their entrepreneurial skills. The startup provides women especially homemakers, a safe space to conduct business activities.
Sheops covers everything from beauty products to homemade food items. The startup has a community of over 30,000 women seemingly contributing to running the economy of the country.
To all the women with hidden talents and skills, this the place to get started that offers women of all social ranks an opportunity to monetize their talents online.
Aside from regulating work opportunities, the platform connects like-minded individuals sharing ideas for making money from the comfort of their homes.
---
---
5. Investors Lounge 
If you're a hardcore Wall Street fan then this fintech startup could be the best platform for you to make lucrative investments. Investors Lounge let investment managers generate bigger profits for their clients with the assistance of analytical visualization tools.
The startup has streamlined the cumbersome process of starting a business with a continually growing community of stakeholders and entrepreneurs, letting investment managers reach lucrative conclusions.
Unlike cliché investment businesses, Investors Lounge manages to strategically cut through the noise, helping investors grab the much-needed market attention.
---
---
6. DVAGO
DVAGO features top-notch wellness and healthcare items that undergo rigorous quality control checks. The startup has access to the most expert wellness pharmacists that are here to revolutionize the dispensary landscape of the city completely.
The startup not only entertains in-person buyers but also runs reliable retail and online pharmacy chain, providing pharmacy services amid the pandemic to meet the huge demand for pharmaceutical items as the pandemic reverts.
7. OlaDoc
MyDoctor, a virtual health-tech startup is now rebranded as OlaDoc. The startup connects patients and doctors, simplifying the process of booking appointments.
What makes OlaDoc a one-stop healthcare solution is its quick doctor identification, instant appointment booking, and access to doctor's availability schedules.
Conclusion
These are just a few of the Pakistani startups that are making it easier to carryout the daily life chores and tasks. The list is growing for the startups who are also touching different sectors as well.
---
---