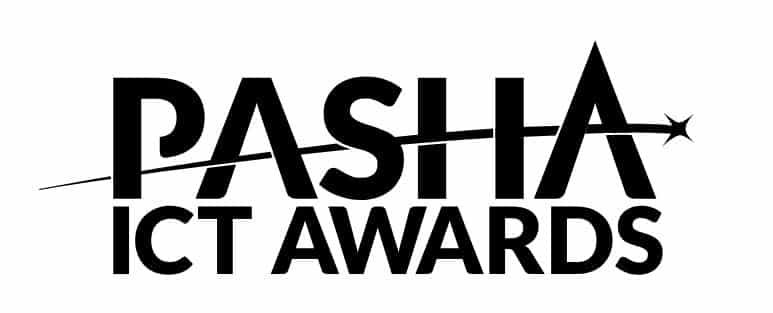 Pakistan Software Houses Association for IT & ITES

(P@SHA) is the trade

association representing the Pakistan IT & ITES sector.
It was registered in 1993 which also makes it one of the oldest ICT associations in the region. P@SHA is the only Pakistani entity globally registered with & recognized by institutions such as the World Information Technology and Services Alliance (WITSA), ASOCIO (Asian Oceanic Computing Industry Organization) and APICTA (Asia Pacific ICT Alliance).
With over 450 member companies nationwide, P@SHA has been the voice of the industry, advocating policy initiatives and working towards creating a high growth sustainable business environment in the country
Now in its 14th year, the annual P@SHA ICT Awards aim to provide recognition to the software and service companies of Pakistan by providing them an opportunity to gain local, regional and international exposure through on-going promotional activities. The P@SHA ICT Awards honours companies at the cutting edge of technology innovation.
The P@SHA ICT Awards recognize the achievements of home-grown Pakistani innovators hence, acknowledging creativity, innovation and excellence in Pakistan's Information and Communications Technologies sector.
There are 9 awards detailed below. Each award is presented to the most innovative ICT solution entered in the category. Choose the award you think most closely describes the field your entry relates to eligibility details, judging criteria and application information is available on each awards page.
1. Consumer
This category will be awarding products and services that target consumer engagement in Retail & Distribution, Tourism & Hospitality, Media & Entertainment, Banking, Insurance & Finance, Digital Marketing & Advertising and Real Estate.
2. Industrial
This category will recognize solutions that are delivering automation in various business processes of Manufacturing, Agriculture, Engineering & Construction, Transport, Supply Chain Logistics, Sustainability & Environment and Resources, Energy & Utilities.
3. Business Services
This category is for solutions that driving business excellence via Security Solutions, Marketing Solutions, Professional Services Solutions, ICT Services Solutions and FinTech Solutions.
4. Public Sector
Government-led initiatives that have delivered digitization of citizen services can apply here. The two sub-categories include Government & Citizen Services and Digital Government.
5. Service
This category will recognize companies that have performed exceptionally in Corporate Social Responsibility, Gender Diversity, Export Growth or Business Process Outsourcing.
6. Student
This category is for students who have developed digital technology projects. The Junior Category is for students up to Grade 9. Whereas, the Senior and Tertiary Category is for students in the last three years of secondary education and undergraduate degrees respectively.
7. Technology
An innovation which might now win in this category will still have a chance in the Cross-Category. The technology head will recognize innovations in Big Data Analytics, Internet of Things and Artificial Intelligence.
8. Cross-Category
This category will recognize Startups and Research & Development Projects that are driving excellence through innovation.
9. Inclusion & Community Service
This category will award projects that are breaking down barriers for marginalized communities by providing inclusive access to Regional, Rural & Remote Services, Indigenous Services, Health & Well being, Community Services, Sustainability & Environment, and Education.
---