Startup At A Glance
Genre : Marketplace
Date Founded : Dec 2015
Founder : Not Confirmed
Startup Stage : Infancy
IIn the west, children grow up watching their grandmothers bake apple pies, cooling them on the windowsill, the tempting scent wafting through the house, making stomachs grumble. Here, in Pakistan, we usually don't have grandmothers who bake but we do have other food traditions. We grow up eating hot bowls of vermicelli sitting cross-legged on the kitchen floor.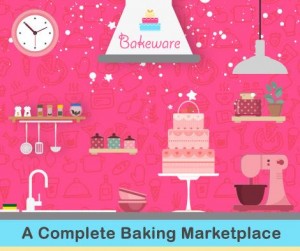 Things are changing though, and now we aren't as conventional as we once were. After the advent of Internet and with the increased rates of emigration to European countries, we are learning more about other cultures. But it is a two-way road and we are also imparting our knowledge onto them. Baking, as an art, has also made its way to Pakistan, and now mothers in abayas can be seen looking in the supermarket aisles for packages of artificially dyed fondant and cans of frosting.
This trend has also transmitted itself to social media. Tens of cake businesses open everyday and operate through Facebook.  Now, we witness the launch of Bakeware, which brands itself as 'Pakistan's 1st Online Bakeware Store'. The company is only in its initial stages, having opened for business in January.
Now, we witness the launch of Bakeware, which brands itself as 'Pakistan's 1st Online Bakeware Store'.
Yet, it is safe to assume that they are trying to gather everything related to baking and baking tools in one place. We browsed through their shop, and found edible glitters, gel food colors, measuring spoons, cake pans and surprisingly, even some organic products.
The company hasn't left things at that though. Being the only e-store of its kind, they're trying to establish themselves properly, and spreading the news by social media as well as the word of mouth. Currently, they're trying to recruit bakers and cake business owners to work with them and have their products listed at the website so that customers can order from the webpage. They also have a blog; maybe they're trying to bring the hobbycraft culture to Pakistan, copying the online food suppliers operating in the West to a T.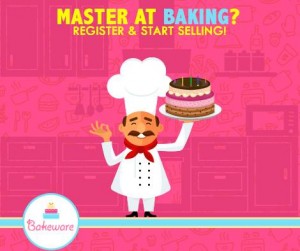 But we've all got to admit that something like this was long wanting in Pakistan. For years, citizens have been forced to order expensive ingredients online, and then pay the thirty to forty dollars of shipping rate, adding up to a hefty bill on their credit cards. This is because, usually, the shops here are not fully stocked with bake ware and baking ingredients, and they're often out of stock of even basic ingredients like baking chocolate. The shopkeepers are also of no help when it comes to tracking down ingredients, being unaware of the fancy product names. So it will be a relief if the company does turn out to be a reputable retailer of baking merchandise, and everyone starts receiving cardboard boxes of baking ingredients on their doorstep.
 We Are Looking For Startup Founders!
We help Startup Founders by equipping them with skills, resources and connections
which help them in scaling their ideas.