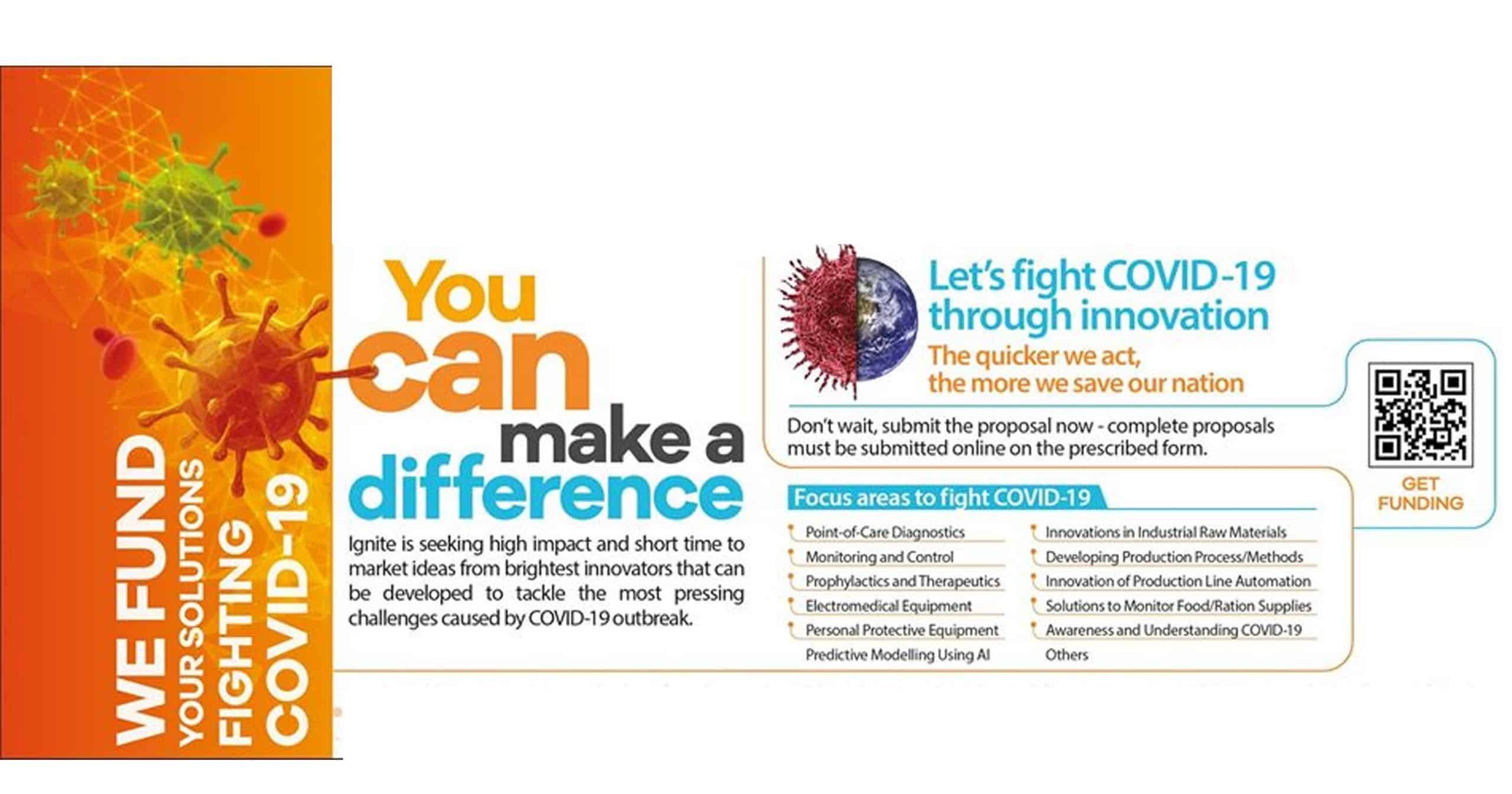 IGNITE

 is helping you make the

most

out of this

Pandemic

!
The outbreak is already infecting economies and financial markets around the world. While governments try to navigate the fine line between being prepared and setting off panic, the economic costs are growing as countries and communities try to control the spread of the disease. As the world further shuts down in the wake of the corona virus pandemic, countries around the world are stepping up efforts to tackle the new corona virus that has killed thousands.
IGNITE, the national technology fund created by the ministry of IT, has launched a call for proposals for commercial innovative products to tackle the current corona virus outbreak.  If you have an innovative idea
Eligibility
Legally registered relevant entities (could be startups, manufacturing companies, research groups etc.)
Funding information
The grant will cover the honoraria of the Project Director and Project Managers, salaries of professional developers at market rate, stipends for student assistants, and supporting staff. It will also cover travel(s) within and outside the country for project-related activities. The grant may be used to purchase very specific unavoidable equipment kept to the bare minimum, consumable materials, and other items needed for the project.
Focus areas to fight COVID-19
Point-of-care diagnostic
Monitor and control
Prophylactics and therapeutics
Electro-medical equipment
Personal Protective Equipment
Predictive modeling using AI
Innovation in industrial raw materials
Developing production processes/methods
Innovation for production line automation
Solutions to monitor food/ration supplies
Awareness and understanding COVID-19
Others
---